Twelve Top Rock Routes – Langdale Valley, Lake District
The best of Langdale rock climbing is the second in a series of five articles from Lakes-based climber and mountaineering instructor Wes Hunter from adventurehunter.co.uk celebrating the brilliant and diverse nature of rock climbing in the Lakes.
Langdale
Langdale derives its name from the Old Norse meaning for 'long valley' and it's also probably one of the rockiest valleys in the Lake District. It has an abundance of great crags littering predominantly (but not exclusively) the northern and western fells of the valley, and with some great pubs in the valley bottom, it's no wonder it's one of the main hubs of Lakeland climbing.
Raven Crag, perched above the Old Dungeon Ghyll, is a superb, easily accessible, and reliable venue in all but the worst weather. Quick-drying rock and a host of great climbs ensure its popularity. Sitting slightly higher in the valley, Gimmer is often regarded as the jewel in the crown of Langdale's crags, and rightly so. However, Langdale offers far more.
To showcase routes right across the grade spectrum (apart from those at the very top end as I haven't done them), each article includes four easier routes (Diff – VS), four medium grade (HVS – E3), and four harder (E4 – E6/E7). Hopefully, once we're able to get out onto the crags again it might inspire you to get out and do one or two.
Middlefell Buttress – Raven Crag (Diff, 75m)
Possibly the most popular climb in Langdale. Middlefell Buttress is a great, easy introduction into multi-pitch climbing and, unlike some routes, its popularity doesn't diminish its character. This route lends itself to lots of options: the original start is via a chimney which contains some loose blocks. However, a couple of alternative starting pitches are possible to the right, or the first pitch can be avoided altogether. Easy climbing on clean rock and plenty of good gear means that it's climbable in big boots in almost any weather. It makes a really good start to a mountaineering day when used as an approach to Gimmer Crag. All of the descent routes require care either by walking/scrambling off the top or alternatively, an abseil can be made off a lone tree into Middlefell Gully from the top of the penultimate pitch and descend the loose gully back to the base.
Ash Tree Slabs – Gimmer Crag (VD, 48m)
Save this route for a sunny spring morning and it is spectacular. Emerging out of the cool shade of the north-west gully and onto the sunny slabs above is an experience to remember. On days like this, the complex rock architecture and variety of different aspects seem to make light dance over the crag and highlight all of its great features. Ash Tree Slabs is one of the iconic Classic Rock routes and leads out onto a huge rib overlooking the gully from which you came. Although highly worthwhile in itself, it actually finishes halfway up the crag so it also serves well for accessing dozens of the other brilliant routes above and is usually done in two pitches.
'C' Route – Gimmer Crag (Severe, 62m)
A logical continuation to Ash Tree Slabs is by linking it into one of the 'alphabet' routes above. 'C' Route always feels like a good link-up as it is an obvious line and feels really exposed and exciting at the grade. Accessing the start of it from the top of Ash Tree Slabs is a little unobvious as a big traverse right is required. The route takes a gently leftward rising line following a shallow groove. The final section above a small triangular roof puts you right out there at the top of Gimmer's enormous nose. A bold statement but it's definitely a contender for one of the best positions anywhere in Langdale. Although several descent routes are possible, walking off via the south-east shoulder of Loft Crag makes for a logical and satisfying day, or abseil back down to Ash Tree Ledges for another unforgettable route!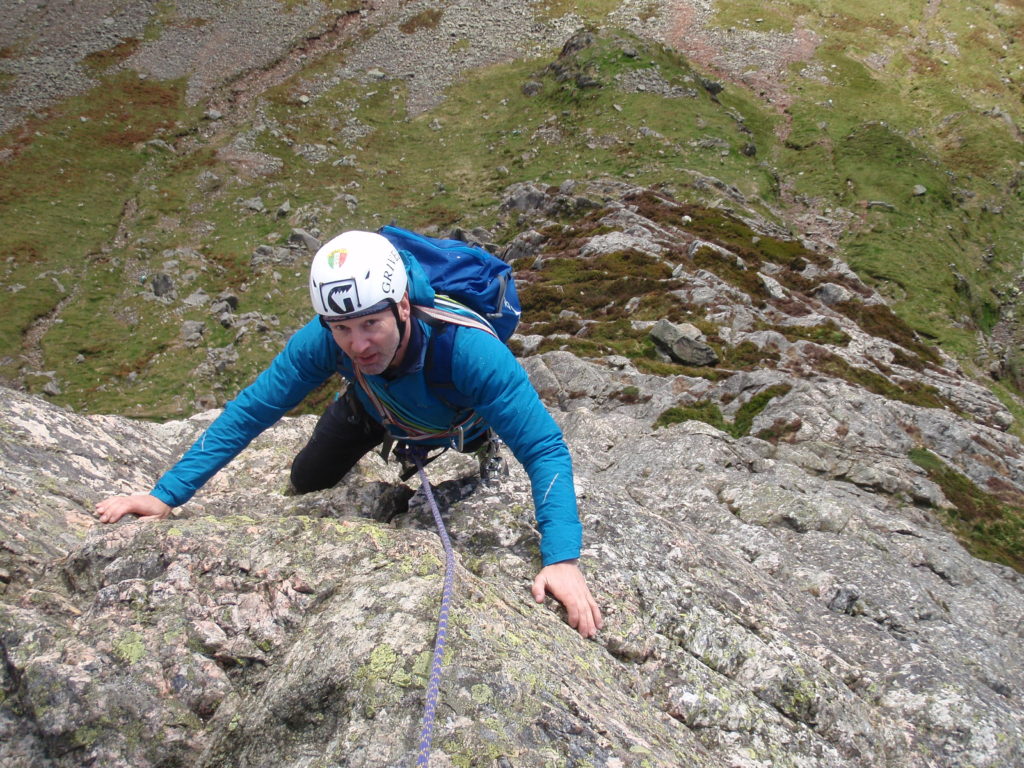 The Gordian Knot – White Ghyll Crag (VS 4c, 56m)
Despite being relatively low-lying and west facing, White Ghyll can often be a cold place to climb as the wind seems to funnel up and down the gorge in which it sits. Don't be too deterred by this, however, as the crag is home to a large collection of brilliant quality climbs in the high-easy to low-medium grade range with some very worthwhile harder and more recent editions by the Barrow lads. Craig Matheson's awesome looking Stopper Knot (E8) being a case in point. The Gordian Knot is just one of many great climbs at a more reasonable standard and this one forces a line through some very impressive ground with loads of atmosphere. Pick a warm day with little wind and you won't be disappointed!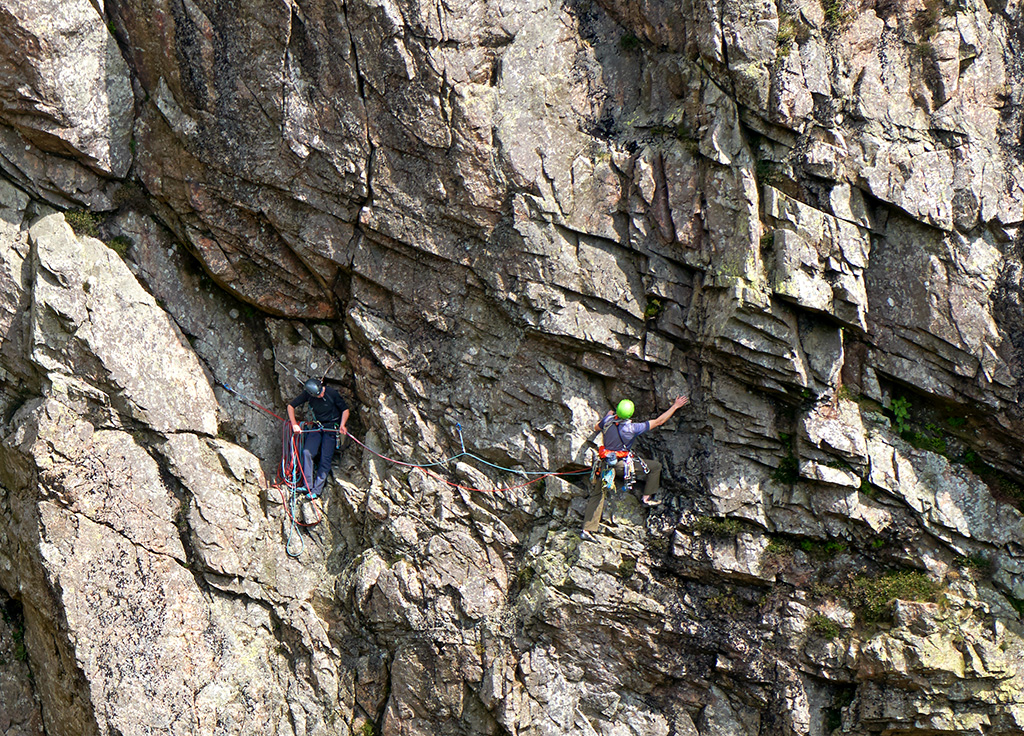 Kipling Groove – Gimmer Crag (HVS 5a, 52m)
This fantastic route which is synonymous with Gimmer is perhaps the most sought-after route of its grade in Langdale. An impressive and obvious line which requires some forceful climbing. The meat of the route lies in the big left-facing corner which lurks out of sight of the climber when setting off which only adds to a sense of trepidation. The corner itself is accessed via a long leftward traverse on a line of big undercuts and the crux moves out right and onto the headwall at the top of the corner are spectacular.
Razor Crack – Neckband Crag (E1 5a, 72m)
Neckband is a great crag and well worth a visit for any climber looking for high-quality medium-grade routes. Facing north means it's often cold and dark but it really comes into its own in mid-summer when many of the other crags with a more southerly orientation are too hot for climbing (rare but it does happen sometimes!). Razor Crack is a fantastic route and well-endowed with good gear so perfect for pushing the boat out.
Fastburn – Flat Crags (E2 5b, 36m)
Having only visited this crag once and admittedly that was a long time ago, the route that really stood out for me was Fastburn, which also features on the front cover of the latest FRCC Langdale guidebook. The crag is notable for its amazing streaked rock cutting diagonally across the crag which is essentially the remnants of ancient volcanic ash beds. My visit here years ago was with James McHaffie (Caff) and we (well…he really) made the second ascent of Flattery (E7) which we both thought looked easy from the ground. However, like most of the routes here, it's a realm of optical illusions where things are far steeper and harder than they appear from below.
Air on a Bowstring – Bowfell Buttress (E3 5c, 50m)
Further along the climbers traverse and guarding the head of the valley sits Bowfell Buttress and the classic rock route of the same name. After a fairly broken start via a couple of access pitches, Air on a Bowstring then takes a lovely direct line up through the more compact and less broken white wall on the right-hand side of the crag. This route features good rock, well-balanced and amenable climbing for the grade, in an amazing position.
Fallen Angel – Pavey Ark (E4 6a, 46m)
Pavey Ark is one of the biggest crags in Langdale, if not the whole of the Lakes and despite its broken appearance it has loads of great routes right across the grades. This, combined with the relatively short but steep approach (around an hour) and sunny southeast-east facing aspects, ensures its popularity. The east gully walls are home to a suite of great routes in the middle to higher grades. Fallen Angel is one of the strongest lines up here and even by today's standards, it's still a big and intimidating lead featuring amazingly technical, strenuous and sustained climbing. I first did this with local joiner Mark Greenbank (aka. Planky) and remember complaining about the amount of dirt I was getting in my eyes. It still makes me smile thinking of his somewhat unsympathetic reply: 'oh I'm used to it… I get crap in my eyes at work every day'. In hindsight, (having cleaned my eyeballs) it all added to the experience.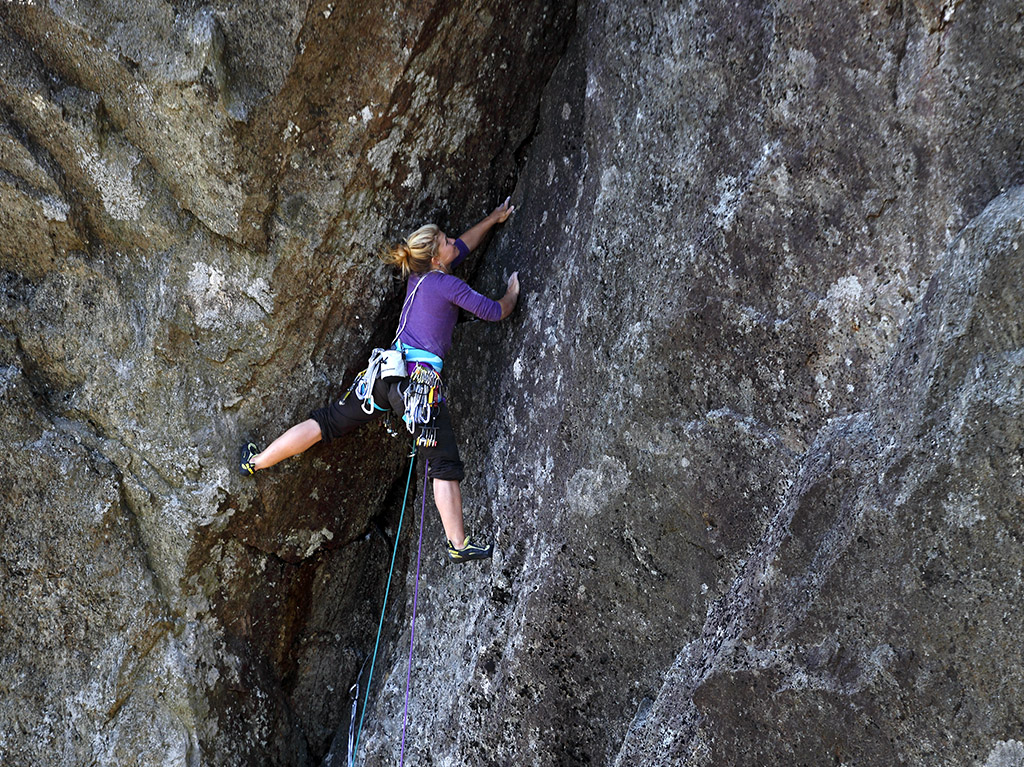 Elvis – Middle Scout Crag (E5 6a, 18m)
Okay, Elvis isn't the best E5 in Langdale but it is a great route nevertheless and a good confidence booster if you get it right. Being short and punchy, with good but tricky-to-arrange gear, it's a really good one for breaking into the grade. From the half-height undercuts it feels quite blind and committing, but once you do the move left into the final crack and get in some good gear you just have to keep laybacking and if it all gets too much, lay one on for the top!
Fine Time – Raven Crag (E5 6b, 46m)
I should really add Sixpence on Pavey to this list but as it's one of the routes I still haven't done and remains on the tick list, I've picked another superb but tough E5: Fine Time. Along with the more popular sister route Trilogy, these two sought-after Extreme Rock routes complement each other nicely. The old black and white photo of Alan Murray laybacking wildly around the roof in the great aforementioned book was always a great inspiration to climb this route. Easy climbing up to the roof enables a clutch of good gear to be placed and then there are no excuses for not giving it your best effort. Half-hearted attempts only end one way on this one!
Dawes Rides a Shovelhead – Raven Crag (E7/8 6c, 31m)
The big wall between Trilogy and Fine Time is an obvious challenge for any climber and the history of this route's first ascent by local legend Dave Birkett only adds to the appeal. I remember thinking even in my earliest days how amazing it would be to climb up the middle of that blank looking wall and pull through the capping roof at the top. Thankfully a few years ago an opportunity to try it presented itself, and although done in a 'headpoint' style and being under-qualified to say for sure, I'm sceptical of its lofty grade.
However, that matters little as the route is as brilliant as it looks whatever the grade. The lower section leaving Pluto and into the start of R&S Special is relatively straightforward once the holds have been found and you soon find yourself clipping the old pegs in the middle of the wall before a puzzling crux sequence gives way to a dubious block, behind which a small but equally dubious cam can be placed (once the home of a similarly dubious peg) and the undoubtedly serious and committing final moves over the final roof. Brilliant!
About Wes Hunter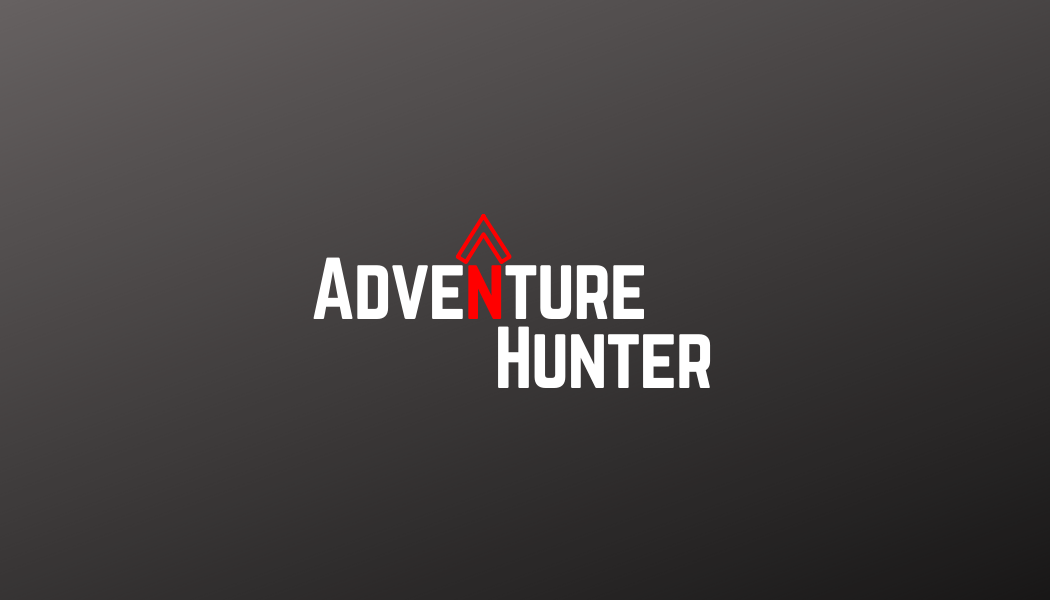 Wes Hunter is a Lakes based climber and mountaineering instructor and runs a small business called Adventure Hunter delivering climbing and mountaineering courses and bespoke guiding. Wes is also one of the Lake District National Park Authority Fell Top Assessors and works throughout the winter gathering meteorological data from Helvellyn for the Weatherline service.
if you feel inspired and would like to arrange some guided rock climbing with Wes and Adventure Hunter then please get in touch by clicking this link or on the logo