Anne Butler Becomes First Female President of Mountaineering Scotland
Friday 17th November 2023
After confirmation at the 2023 Mountaineering Scotland AGM & Members Gathering, held on Saturday 11th November in Birnam Arts near Dunkeld, Anne Butler has been named as the new President of Mountaineering Scotland.
Anne said: "I'm extremely proud to be elected as President of Mountaineering Scotland and honoured to be the first woman to hold the position "I fell in love with the mountains during a trip to Scotland in 1998 and I had no idea then, how hillwalking would shape my life over the next 25 years. Following a move to Aviemore in 2008, hillwalking has kept me physically and mentally strong and I have developed a deep connection with the landscape and the natural environment."
A member of The Munro Society since 2005, holding the posts of Secretary and President, Anne is well-known for her extensive hillwalking experience, including her recent completion of two Scottish Mountaineering Club (SMC) Full Houses, when she became the first-known woman to undertake two full rounds of Munros, Munro Tops, Corbetts, Grahams, Donalds and Furths.
"Using my own personal experience, I would like to show that women of any age and athletic ability should not be deterred from accessing the hills. I am keen to encourage women of all ages to safely explore and enjoy the Scottish mountains by advocating that the hills are a place to be shared by all. I believe that my passion and enthusiasm for the Scottish hills and my extensive hill walking experience will be beneficial to Mountaineering Scotland."
Stuart Younie, CEO of Mountaineering Scotland said: "I'm absolutely delighted that members have voted to approve the appointment of Anne Butler as the first female President of Mountaineering Scotland. Anne's achievements in the hillwalking community are second to none and she continues to be an inspiration for both new and seasoned hillbaggers alike. She brings a wealth of experience and knowledge gained over many years travelling and walking all over Scotland and I look forward to working with her to promote the work we do at Mountaineering Scotland to a wider and more diverse audience."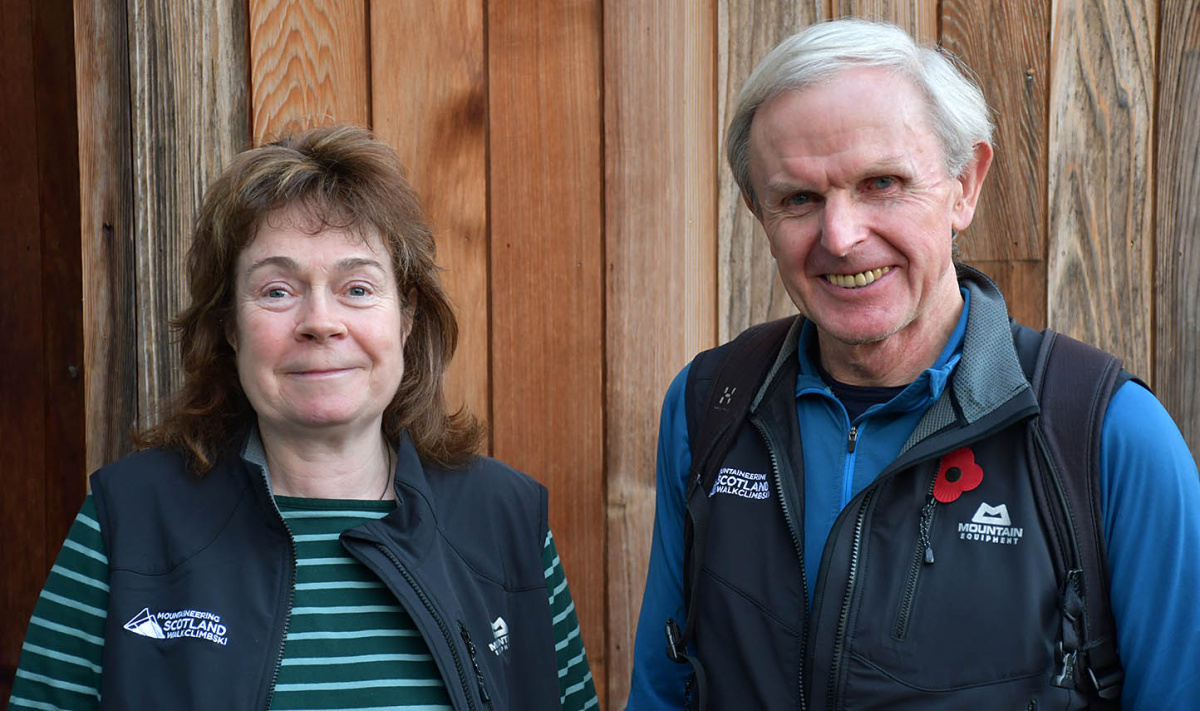 Anne takes over from Brian Shackleton, who stepped down as President after Saturday's AGM. Stuart added: "I would like to thank Brian personally for the wise counsel, support and guidance he has provided to myself and the rest of the Mountaineering Scotland team over the last four years. "His leadership of the Board helped steer the organisation through the difficulties of the pandemic to a strong recovery with our highest ever membership."