Introducing the redesigned Petzl SPIRIT
In 1993, Petzl launched the first generation of the SPIRIT carabiner. Its name was inspired by the innovative spirit of aviators in the early 1900s, in particular, Charles Lindbergh and his plane, Spirit of St. Louis. With numerous innovative features, this carabiner has become an iconic Petzl product over the last three decades. In 2023, updated technical characteristics ensure that the third generation will continue its reign as the superior carabiner for rock climbing.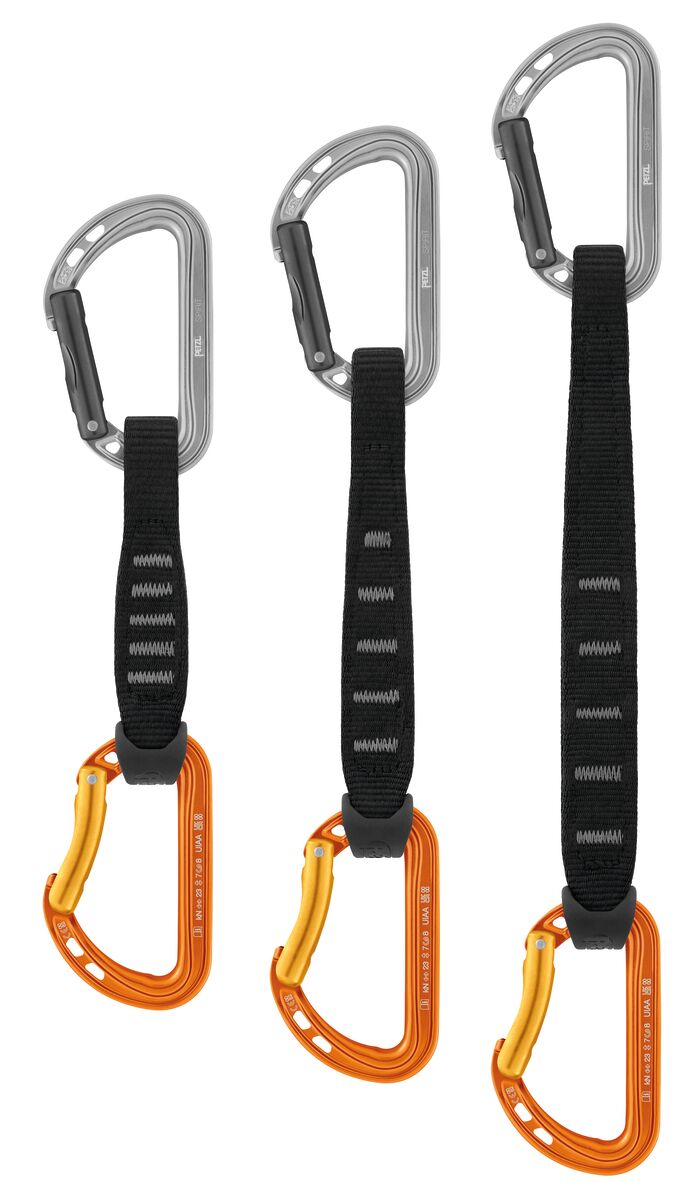 A product can only remain the gold standard for three decades if it is indisputably well-made and built to evolve alongside the needs of its users. This is the SPIRIT carabiner. What is the source of its success? Ergonomic design makes it easy and comfortable to hold in your hand. Clipping and unclipping is smoother than ever with an updated carabiner shape. The rope clips effortlessly into the bent-gate carabiner, and of course, the Keylock system prevents involuntary snagging on the rope or bolt hangers. Finally, excellent reliability, tried and true durability, and an optimal weight-to-performance ratio have all stood the test of time and remain crucial features today.
The new 2023 SPIRIT won't disappoint. Every feature has been enhanced to improve performance and provide the perfect clip. Everything you need and nothing you don't, users will notice three hollow spaces within the frame. This is a unique and innovative design element that also optimizes carabiner weight. The shape of the nose has been redesigned with wider curvature to make unclipping easier than ever. The flat surface on the gate has also been updated for a more comfortable clip. Lastly, the bent-gate version will now be available in six different colours: grey, violet, green, red, yellow, and blue. These six colours are available individually or in a pack of six SPIRIT carabiners.
Of course, SPIRIT will remain a component of the SPIRIT EXPRESS quickdraw, available in three lengths (11, 17, and now, 25 cm) and one colourway (grey straight-gate carabiner, orange bent-gate carabiner, black sling).
Updated versions of the SPIRIT and SPIRIT EXPRESS will be in stores starting in March. To learn more about the new SPIRIT click here and for the SPIRIT EXPRESS click here
For other Petzl products visit www.petzl.com