Josh Ibbotson bags fifth ascent of Northern Lights (F9a)
Last Friday, Josh Ibbotson redpointed Northern Lights (F9a) at Kilnsey, Yorkshire.
Taking advantage of the easterly winds and the recently dried-out North Buttress Josh Ibbotson has been able to redpoint Northern Lights (F9a). Josh's fifth ascent of the McClure testpiece is his second F9a having done Rainshadow at the back end of last year – click here for that report.
"So happy to tick this historic route, bolted by @ben_moon and first climbed by @ste_mcclure." Josh said.
The conditions at Kilnsey often impact climbing there; rain soaks the North Buttress especially quickly and the summer months often see still and warm conditions which make hard ascents much more difficult. Josh's ascent of Northern Lights has been impacted by seepage as he said; "It ended up being a bit of a battle with conditions as it got wet after I dropped it near the chains a few weeks ago."
However, last Friday Josh got the break he was looking for: "Today a strong wind meant that the start was finally dry enough to climb without ending up with wet hands for the rest of the route and I clipped the chains first go of the day!"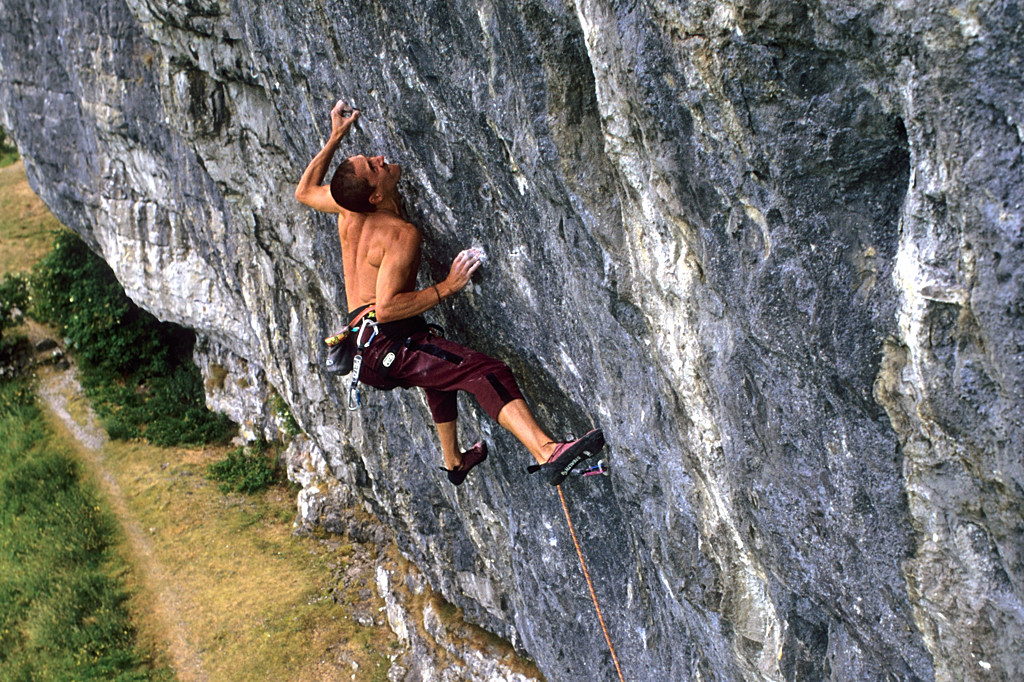 Originally bolted and tried by Ben Moon in the early 1990s the first ascent of Northern Lights was done by Steve McClure in 2000. It was Steve's second super route coming after Mutation in 1998. Visiting superstars, Adam Ondra and Alex Megos, made the second and third ascents of Northern Lights in 2010 and 2016 respectively and the fourth ascent was made by Will Bosi earlier this year.
Ben Moon and Eder Lomba have also been working on redpointing Northern Lights so watch this space for further repeats as the better conditions continue into the autumn.
Click through here to go to Josh's Instagram to see an uncut video of his ascent of Northern Lights.