Win a Black Diamond Vision Helmet worth £90
New this year from Black Diamond is the Vision Helmet and here's your chance to win one in this free competition.
The Vision specs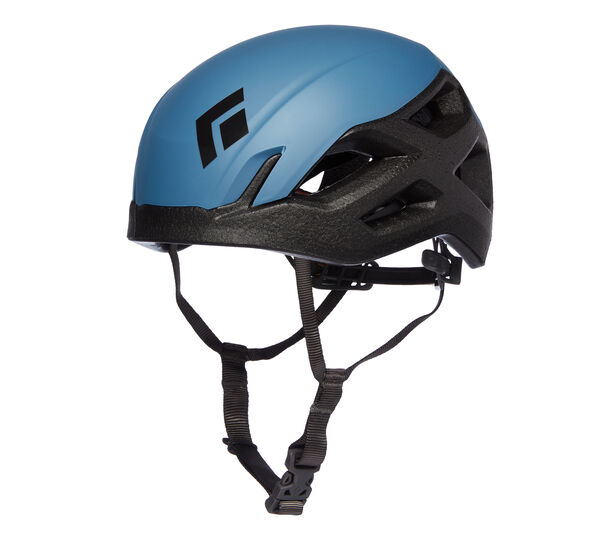 The most durable foam helmet in the Black Diamond line-up, the Vision helmet features a fusion of EPP foam, an EPS foam puck, and a polycarbonate shell, which keeps the dings and dents at bay, while remaining incredibly lightweight at just 215 grams.
Improved side and back coverage add a new level of protection that meets proposed UIAA requirements, while the strategically placed ventilation ports keep the air flowing when temps are high. The suspension system and chin strap keep the Vision sleek, and the integrated headlamp clips are low-profile so they don't snag on over-the-shoulder slings and allow you to easily light the way on sends that push past the daylight hours.
EPP + EPS + polycarbonate shell combo creates most durable foam helmet in the Black Diamond line-up
Low-profile suspension system
Lightweight at 215 grams
Integrated headlamp clips
Removable/reverse Velcro pads
Comes in two sizes: S/M - 53-59 cm and M/L 58-63 cm and in four colours – Tundra, Astral Blue, Storm Blue and Hyper Red.
To find out the answer and more about the helmet click here
To win this super helmet simply answer the question below.
T&C
By entering the competition, you will be added to the Climber newsletter database and this, plus other Climber related information, will be sent to you using the name and email address you have supplied.
Entry can only be achieved by agreeing to the terms above. You will have the option to opt-out of any information sent at the time it is sent.
Open to UK residents only.
Black Diamond's UK representative will contact the winner after the close of the competition.
Competition closes on 31st May 2020.