Crag Awareness and Safety
By Libby Peter from her Rock Essentials Clinic column in Climber magazine
Photography by Mike Robertson


Most times you roll up at the crag and have a cool day's climbing with no hassles or worries without even realising you've made a myriad of small decisions that have helped your day go smoothly and safely.
But there are those other occasions where you get it wrong; the weather's wrong, the tides are wrong, the crag 'closed', you can't find the route or, worse still, you can't even find the crag.
Now I'm not mentioning any names but a world-class famous climber once phoned me from somewhere near the base of the super-classic Amphitheatre Buttress mountaineering VDiff on Craig yr Ysfa because he couldn't find the start. The next day he set off for the equally famous Grooved Arete on the East Face of Tryfan but gave up when he failed to even find the Heather Terrace footpath that skirts the base of the cliff.

No-one is immune to that elusive crag experience but at least this climber had the sense to recognise he should turn back rather then press on into an environment he was unfamiliar with. Recognising where the gaps in your experience are is an important step in making sound judgements/decisions.
Knowing your tides and abseil points will get you ahead of the game; Mick Ryan on The Cracks (S), Mother Carey's, Pembroke.
1. Where you can and can't go
We're very lucky as climbers in that we can visit most of the places we want to even though the majority lie on privately owned land. A huge amount of work goes on behind the scenes by the Mountaineering Councils to secure access. The BMC's Regional Access Database (RAD) is a fantastic resource for checking out any potential access issues on crags in England and Wales, while in Scotland each area has a dedicated Access Officer who will have an overview of any local access issues. But it also isn't surprising that landowners are worried about their liability and signs like this one are getting increasingly common.
A modern warning sign! It doesn't leave much out… this one is found at White Hole,Portland, Dorset.
2. Environmental considerations
Many of the restrictions on our freedom to climb where we like have an environmental basis, such as the seasonal nesting restrictions. In addition to adhering to such restrictions (and most climbers do) you might also consider the next step, which is to take an active part in looking after some of your local crags. The BMC's Crag Care Fund supports projects that directly benefit crags with the emphasis being on practical work such as erosion control, footpath maintenance and woodland management. A combination of volunteer man-power and expert advice can go along way to heading of possible problems for the future.
A BMC bird restriction notice, this one on Portland, Dorset.
3 Getting safely to and from the climb
Sadly, many accidents happen at the margins of the crags rather than on the climbs themselves. Judging when to stop scrambling down and abseil instead is tricky and a personal decision. An added hazard is that the descent routes often take lines of weakness where the rock is less solid.
When is a path not a path? The walk/scramble down into Blacker's Hole, Swanage. Almost (but not quite) hands-free!
Getting back down off bigger cliffs is often complex and the route finding very subtle, requiring you to pay attention to the fine detail such as erosion, polish, mini-cairns and in-situ abseil points as well as the bigger picture of which general direction you're heading.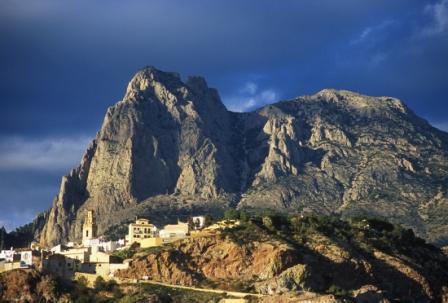 The Puig Campana, Costa Blanca - the regular route on the crag proves to be easier than finding your way back down again.
4 Objective hazards
The most obvious hazard out of our control is rockfall. No crag is ever completely free from potential loose rock so use your own common sense rather than follow the herd. Picture what may be happening above and out of sight. Although the crag may be composed of pretty solid rock there's often a cluster of loose stones on big ledges and the margins of the cliff can be alarmingly crumbly. It's not just climbers that dislodge material, goats and sheep are frequently attracted to the lush looking ungrazed ledges on mountain cliffs. Rock fall is more common in the spring and following periods of heavy rainfall when the erosion processes have been at work.
Typical loose crag top on a mountain crag, Llanberis Pass.

The hazards aren't always this obvious!
5 When it goes wrong - 999 or 112?
In 2006 there were 50 rock climbing related mountain rescue call-outs in Scotland, England and Wales. The cause in most cases was a fall resulting in the climbers becoming cragfast and injuries were predominantly to the lower leg and foot followed by head and upper leg or knee injuries. To put this figure in context the total number of incidents was 1,116, with by far the greatest percentage involving hillwalkers. This number is perhaps surprisingly low but it doesn't include sea-cliff incidents that would be co-ordinated (and recorded) by the Maritime and Coastguard Agency or lowland crag rescues or all those near misses, close shaves and self-rescues that you only hear about in the pub.

Mountain rescue in the UK is the responsibility of the police, under their obligation to 'protect life and property', but not everyone appreciates that the rescuers themselves are volunteers and with incident numbers rising steadily year on year resources, man-power and goodwill can be stretched at times. The rescue teams frequently work with the RAF Search & Rescue (RAF SAR) and increasingly with the various air ambulances.

Before you make that call consider the scale of operation you may be initiating and ask yourself whether you can effect your own improvised rescue instead.

If you think you need help then call 999 or 112 and ask for Police then Mountain Rescue. (112 was established by the EU as the universal number for all its member states. Some countries, like us, use it alongside the existing emergency number.112 can be dialled free from all landlines and GSM mobiles).
If you don't think you know enough about how to get help or how you can be better prepared get your hands on Call Out Mountain Rescue. A Pocket Guide to Safety on the Hills published by Mountain Rescue England and Wales. Available for £9.99 plus p&p from www.mountainrescue.org.uk
The cost of an accident; Dorset climber and paramedic Mark Williams at his day job, working for rescue charity Dorset and Somerset Air Ambulance.
6 Sea cliffs
Sea cliff climbing is fraught with numerous additional considerations, most obviously the access complications and tides. Do your research beforehand about abseil points, always take an ab rope rather then pull down your climbing ropes and understand how the monthly variations in the tidal range will affect your climb.
A typical tide timetable; understand and know your tides well!
---
About Libby Peter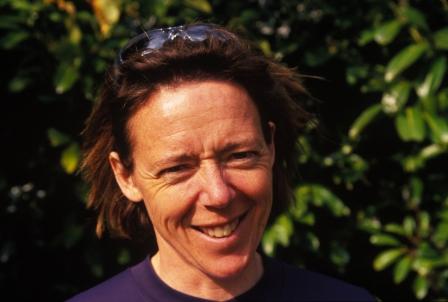 Libby has been climbing for over 20 years, she is a qualified Mountaineering Instructor and British Mountain Guide and is the author of Rock Climbing – Essential Skills and Techniques published by MLTUK and Get Out On Rock – the definitive instructional DVD. Her base is NorthWales from where she runs the guiding outfit Llanberis Guides. More info at www.libbypeterclimbing.com