Yosemite Rockfall – Update
Friday 29th September 2017
Sept 29th; 2017
The latest news from Yosemite Valley is that it was a Welsh couple who were tragically hit by Wednesday afternoon's rockfall.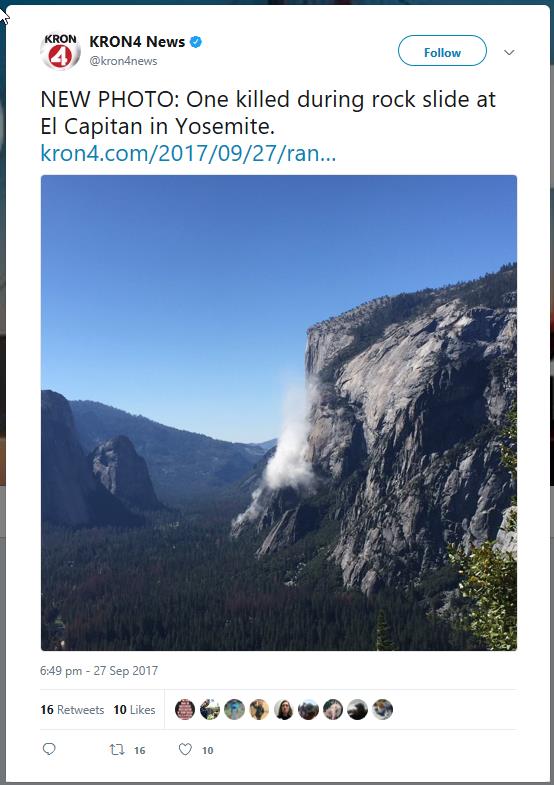 Tweet from KRON4 News
BBC News are reporting that the Yosemite Park Ranger Service believe that the couple, Andrew Foster and his climbing partner - thought to be his wife - were tragically in the "wrong place at the wrong time". It is believed that they were scouting a route out from the trail beneath the cliff when the rockfall occurred on the East Face above them. The couple were believed to be buried under the rockfall. Mr Foster, aged 32, is reported to have been killed by the falling rocks and his wife badly injured. She has been evacuated and is now receiving emergency care and remains in a critical condition.
It is believed that a number of other rockfalls have also occurred recently – including a further larger rockfall yesterday (Thursday) - in the same area. Debris from yesterday's fall extended out to the road. An injured party from that fall has also been airlifted to hospital.
Yosemite Park remains open although the Park Services have re-routed the roads in response to the rockfalls.