World's second Font 9a claimed by Charles Albert
Jan 18th; 2019
Fontainebleau's barefoot climber and hard boulderer, Charles Albert, has climbed a new super bloc in the Forrest which he believes is worth Font 9a.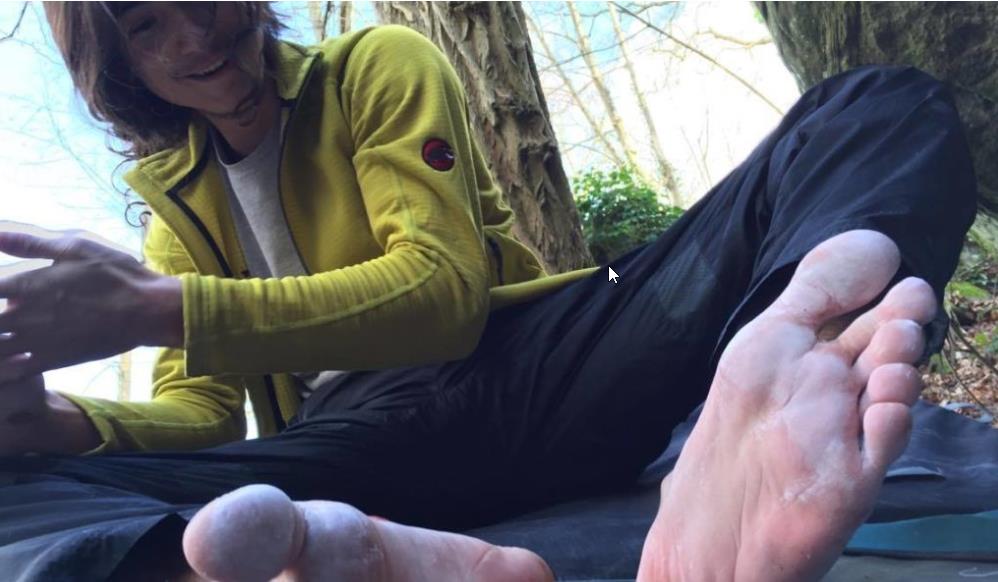 Charles Albert
Charles Albert is well-known both for his hard ascents and climbing barefoot! Previously he has climbed two Font 8c+'s in Font – both barefoot. Both remain unrepeated. He remained true to form climbing his latest bloc preferring to climb sans shoes yet again!
The first ascent of No Kpote only was done about a month ago say Fanatic Climbing who broke the news across the internet. The boulder is on Roche à Claude boulder at Rocher Brûlé. Apparently, the problem is around 10 moves in length. Two of the moves are especially difficult according to Charles after which Gaia is joined. The boulder has had something of a chequered history by all accounts; originally it was used as a shelter for early quarrymen. As late as spring 2017 some holds were hammered – prior to that the boulder was vandalised and subject to spray painting.
The first ever bloc to be graded was Burden of Dreams which was climbed by Nalle Hukkataival following a long-standing battle.
Click through here to read the full report, and watch a video of Charles working the project, on Fanatic Climbing…