Wild Country launch
June 3rd; 2016
Last night Outside Café opened its hallowed doors to welcome selected guests to the eagerly-awaited launch of Mark Vallance's autobiography, Wild Country.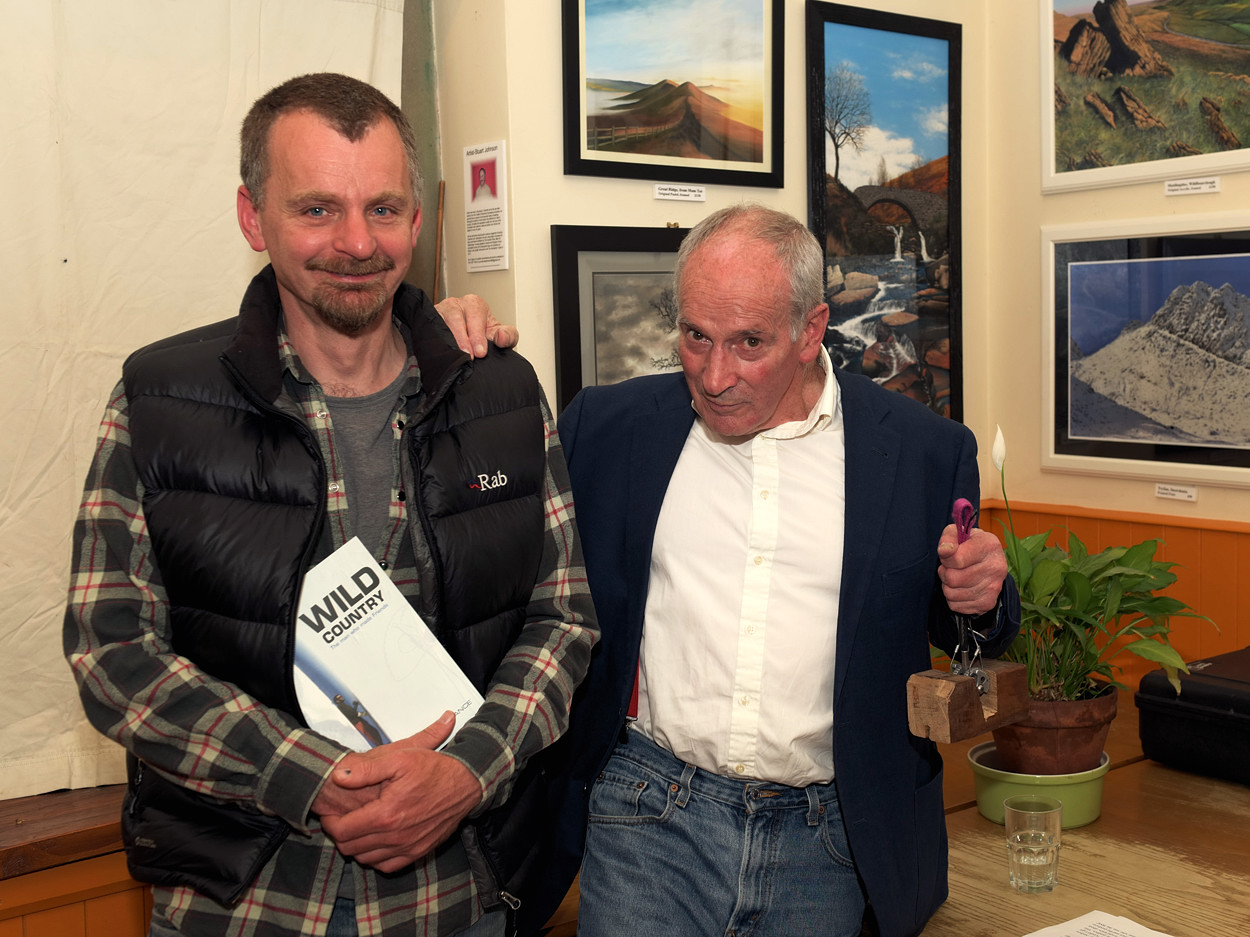 Mark Vallance – the man who made Friends – with Ed Douglas (who edited Mark's autobiography, Wild Country). Also appearing is Mark's famous wooden block with a Technical Friend insitu. Photo Keith Sharples
Widely-known as the man who made Friends, Mark Vallance 's influence is actually far wider than that as his autobiography elucidates. Dick Turnbull, owner of Outside, summed up Mark very well last night when, speaking at the launch, he said to a packed audience; "your entire climbing career is entirely dependent upon Mark". It's not such a wide and preposterous statement as you'd think as Dick went on the explain that Mark played a central figure in a number of key developments since the late 1970's, to wit: the development and manufacture of Friends – Ray Jardine's (then) space-age active camming device; the invention and manufacture or Rocks – the first ever curved climbing nut; the import and distribution of Fires – the Spanish boot with the first ever sticky rubber and the marketing in Britain of the Chacal's the world's first ever reverse curved ice-climbing tool from Simond.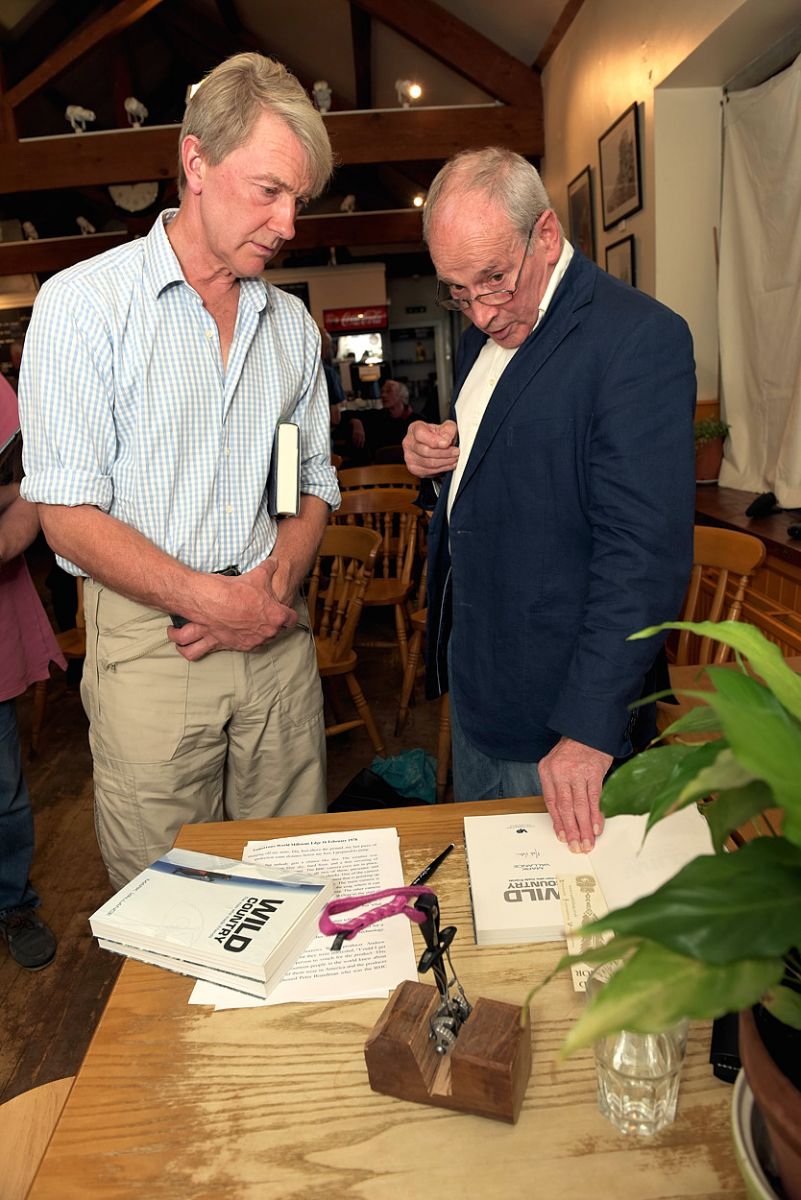 Mark Vallance signing Wild Country at last night's launch. Photo Keith Sharples
The discussion then went on to cover tents and of course Mark had been involved there too with the development of the famous Quasar tent. What Dick didn't say was that Mark Vallance also opened Outside in 1987 and was also involved with the team that developed and opened of The Foundry, the first ever bespoke climbing wall in the country.
That Mark will be forever known as the man that made Friends isn't therefore entirely true – his influence is far wider than that. However, his appearance on Tomorrow's World - and his purposeful ground-sweeping fall off Dexterity at Millstone onto one of his beloved Friends – set the scene for a remarkable career and equally remarkable period of development that Mark in which was centre stage.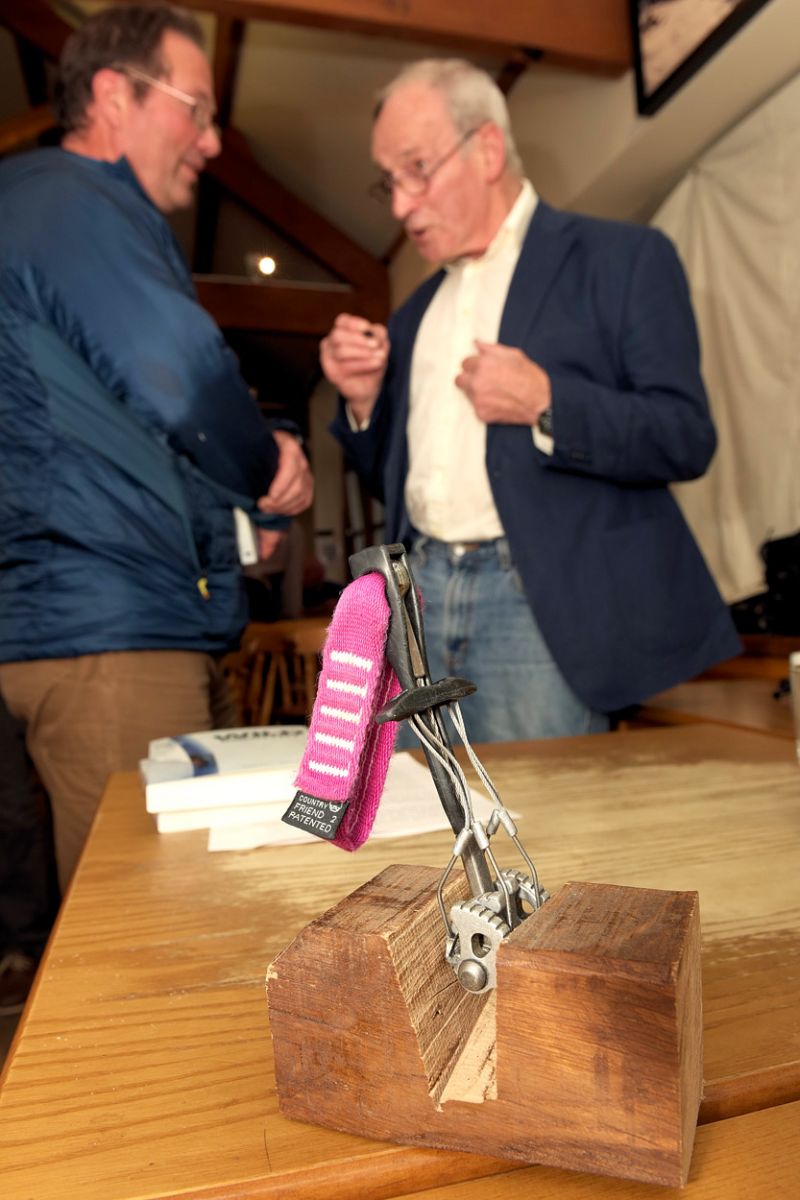 A close-up of Mark's famous wooden block and a Technical Friend – the second iteration of the original Friend which first appeared on the market in 1978. Photo Keith Sharples
Then in his mid-fifties Mark was diagnosed with Parkinson's disease but that didn't stop him spending a period as the BMC President nor from his other activities. Read all about it in Wild Country, Mark's autobiography which is – as they say – available from all good bookshops everywhere or direct from Vertebrate Publishing here.