Villanueva O'Driscoll and Griffin climb new Fitz Roy 'King Line'
Wednesday 17th March 2021
Seán Villanueva O'Driscoll and Jon Griffin have climbed a multi-pitch off-width on Cerro Chalten described as a 'King Line'.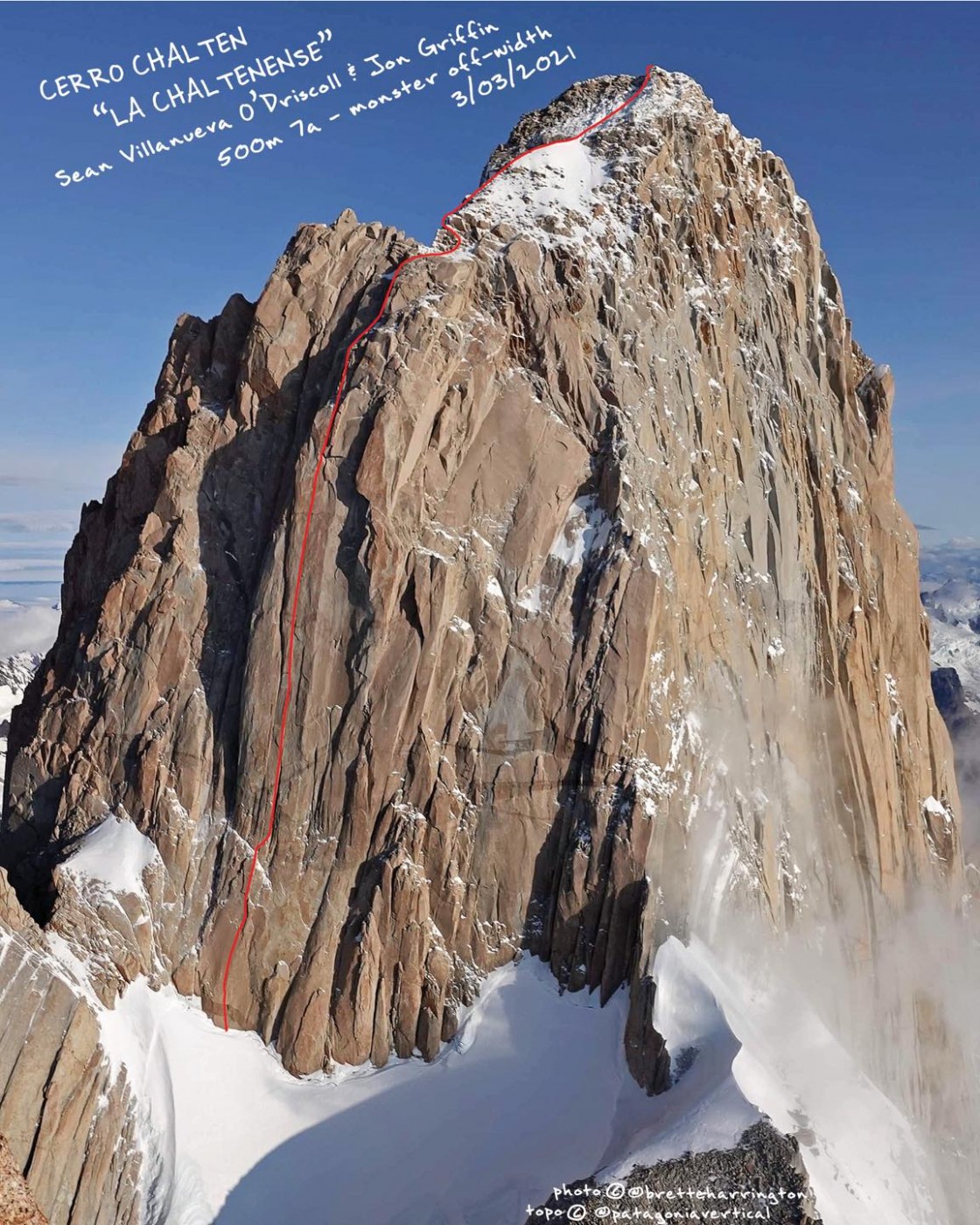 As reported (Petzl, Patagonia_Vertical) Seán Villanueva O'Driscoll and Jon Griffin have added what has been dubbed the world's longest and most sustained off-width!
The 500m route on the south face of Cerro Chalten (Fitz Roy) follows the first two pitches of The Colorado Route but then continues directly up the crack line above. Both O'Driscoll and Griffin have been resident in El Chalten for over a year so they named the route in honour of the El Chalten residents.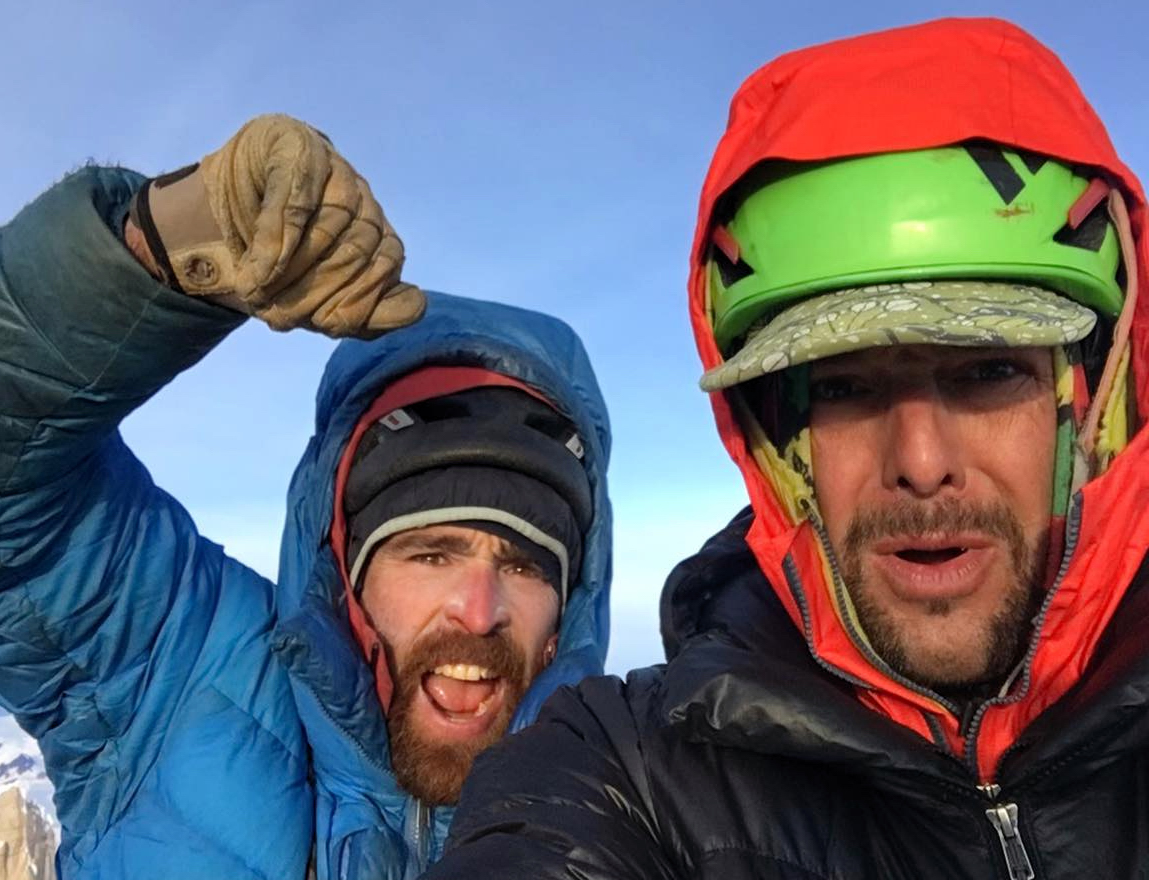 The route didn't go down with a struggle however; both O'Driscoll and Griffin suffered minor frostbite – O'driscoll's toes requiring treatment afterwards. The south face is in the shade most of the day so the pair climbed much of the route in the cold. They reported that whilst the crack would take #6 Camalots they only had two with them so much of the route had monster run-outs. Finishing their climb at 3:40 am they had a few hours bivouacking on the summit with a single sleeping bag but no stove nor tent after which they descended.
O'Driscoll described some of the efforts involved saying: "[I had] some desperate moments! Where I would slip down a few cm, get completely out of breath, try to find some way of jamming some part of my body, either a foot, a knee, a leg, an arm, chest..., get a really bad lactic acid build up in some muscle I had never felt before, try and catch my breath back, stop my mind from wanting to give up!, recover and then get back at it!!! and try and recover those few cm I had lost!!!!…"
As previously reported (click here), in February O'Driscoll made a historic second and solo ascent (in the reverse direction) of the iconic Fitz Roy Traverse.
For a full topo of the route click here here.