Video: Jacopo Larcher on Tribe
Aug 11th; 2019
The North Face have released RISE, a short film about Jacopo Larcher's six year mission to climb Tribe.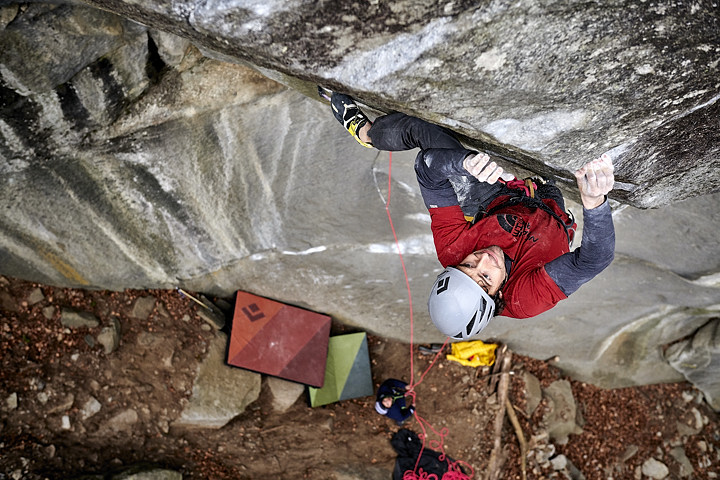 As previously reported Jacopo Larcher did the first ascent of Tribe, a new trad test-piece climb at Cadarese in March of this year.
Originally a bouldering specialist, Larcher became interested, then captivated in both trad climbing and the Cadarese project many years ago. Slowly, and with the help of numerous other climbers, Larcher has developed into one of the world's leading trad climbers. The film RISE, documents both his development as a trad climber and his attempts and ultimately his successfully ascent of Tribe.
"It's a truly stunning line, one that I had been searching for without knowing for many years. I'm often asked about the grade, but for me, it's clear that climbing is about more than grades and this line is the perfect example, said Larcher. "It would not have been possible without my fellow climbers in Cadarese, they are part of my journey"
Watch RISE and learn more about Jacopo's journey below…