Tyler Landman and Leah Crane win British Bouldering Championships @ Cliffhanger
July 10th; 2017
Tyler Landman and Leah Crane return to the top spots on the podium and take the titles in the British Bouldering Championships @ Cliffhanger, Sheffield over the weekend.
Leah Crane topping the fourth and final bloc and collecting the title for the third time with a perfect four from four score. Photo Keith Sharples
The scorching heat was trying for the competitors as they wrestled with the volumes but the massive crowd soaked up the rays and the vibes on Devonshire Green yesterday. Shauna Coxsey, recently crowded as the IFSC World Cup Bouldering champion for 2017, announced late last week that she wouldn't be competing so that left the field wide open. Over in the men's comp the field was jam-packed with talent, not least Will Bozi who had just had picked up third in the recent European lead championships as well as doing Evolution (F8c+) at Raven Tor last week.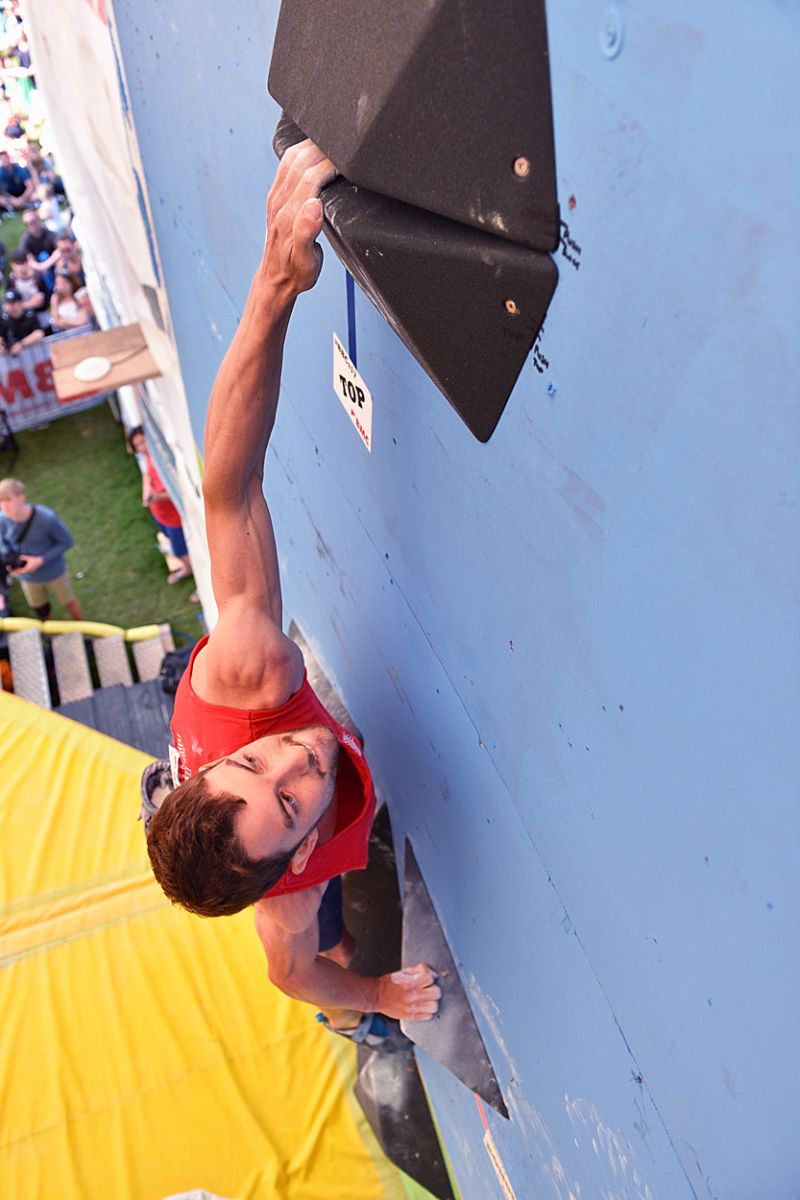 Tyler Landman topping M1 on his way to a well-deserved victory. Photo Keith Sharples
The women's title was convincingly won by Leah Crane with four tops in four tries; she appears calm and cool under pressure – no doubt her World Cup experiences coming in very handy indeed. Hannah Slaney and Molly Thompson-Smith came in second and third with four and three tops respectively in nine attempts.
Likewise, Tyler Landman was the convincing winner of the men's title taking all four tops in eight attempts. Slovenian Anze Peharc picked up silver with four tops in 14 attempts ahead of Nathan Phillips with three tops in five attempts.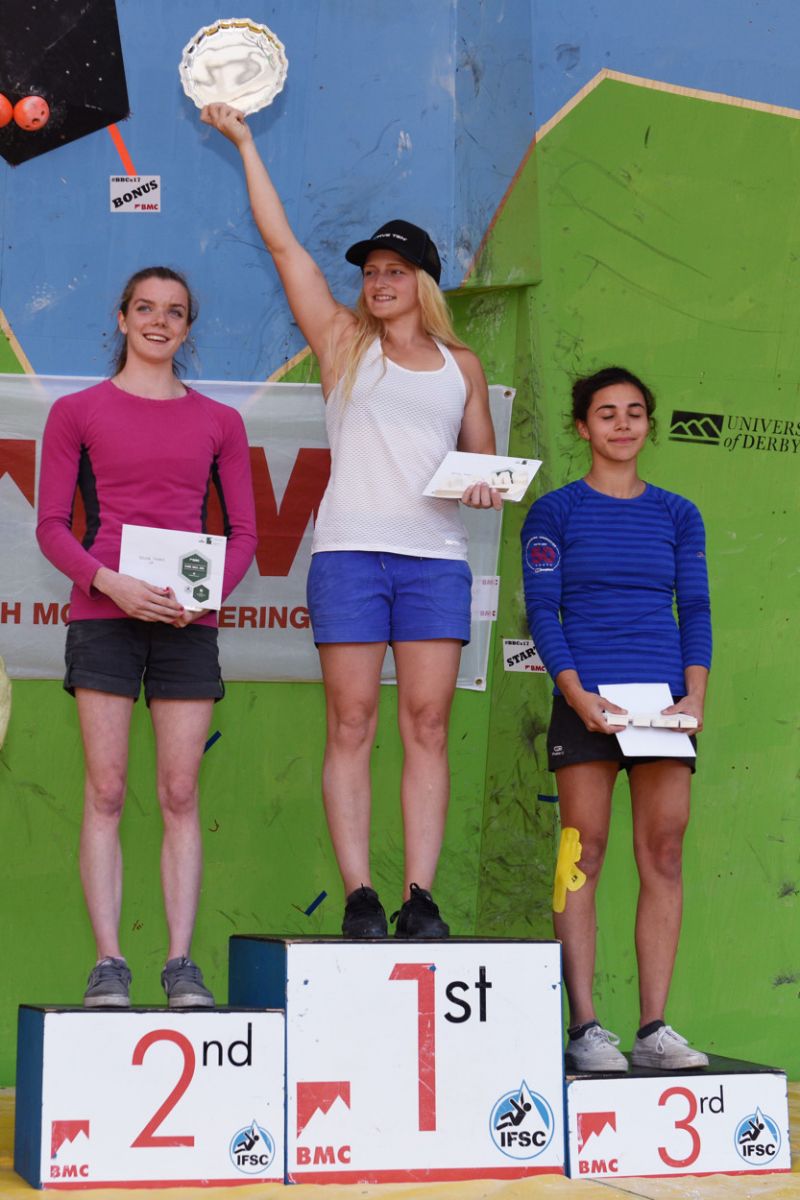 The Women's podium with Leah Crane, Hannah Slaney and Molly Thompson-Smith. Photo Keith Sharples
The Men's podium with Tyler Landman, Anze Peharc and Nathan Phillips . Photo Keith Sharples
Click through to the BMC's website here for the full results…
A full write-up will be published in CLIMBER Magazine.