Tragedy in Canadian Rockies – Lama, Auer and Roskelly believed dead after avalanche
April 19th; 2019
Austrian alpinists David Lama and Hansjörg Auer along with American alpinist Jess Roskelley are all missing and believed dead after a huge avalanche on Howse Peak on April 16th.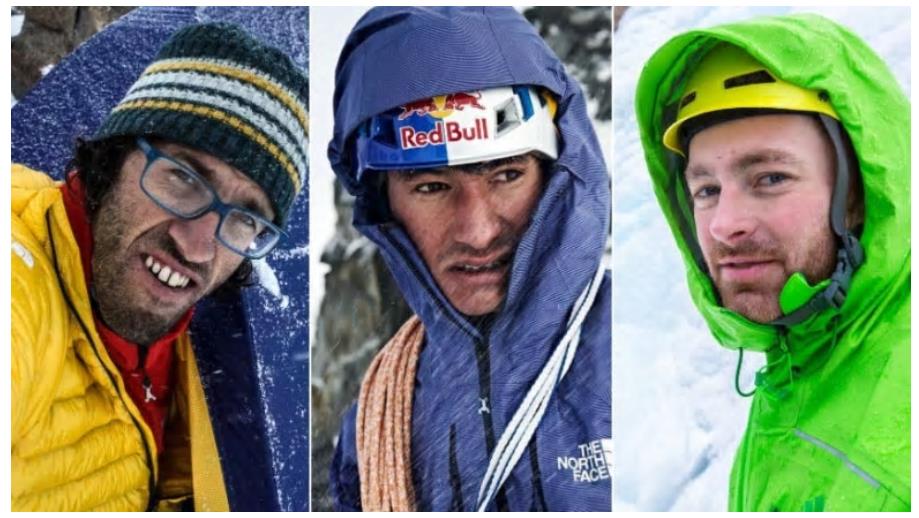 Hansjörg Auer, David Lama and Jess Roskelley. Photos Facebook/CBC News
The three leading climbers had previously repeated Andromeda Strain, a renowned difficult route on the NE Face of Mount Andromeda. The three then switched their attention to the difficult M16 route on Howse Peak. Originally climbed in 1999, M16 had not seen any repeats since.
Following the avalanche on April 16th, helicopter reconnaissance as part of search and rescue operations was undertaken on April 17th. In a statement released yesterday, Parks Canada said that officials had "observed signs of multiple avalanches and debris containing climbing equipment." They added: "Based on the assessment of the scene, all three members of the party are presumed to be deceased". The Parks Canada release finally commented: "Further investigation is underway but recovery efforts are not currently possible due to additional avalanches and dangerous conditions at the scene".
All three climbers are well-known for their international exploits which encompass rock climbing as well as cutting edge, remote and high altitude mountaineering.
Editor-in-Chief at Gripped Magazine Brandon Pullan, had spoken to the three climbers who had only just arrived in the area. Andromeda Strain was their first route in the Canmore area. "[They had] their sights set on several goals in the Rockies" according to Pullan.
Click through here to read more on CBC News.