Toru Nakajima goes 'Beyond' on Lucid Dreaming
Aug 14th; 2017
A 'warts and all' video of Toru Nakajima's fourth ascent of Lucid Dreaming has been posted on-line by North Face Japan.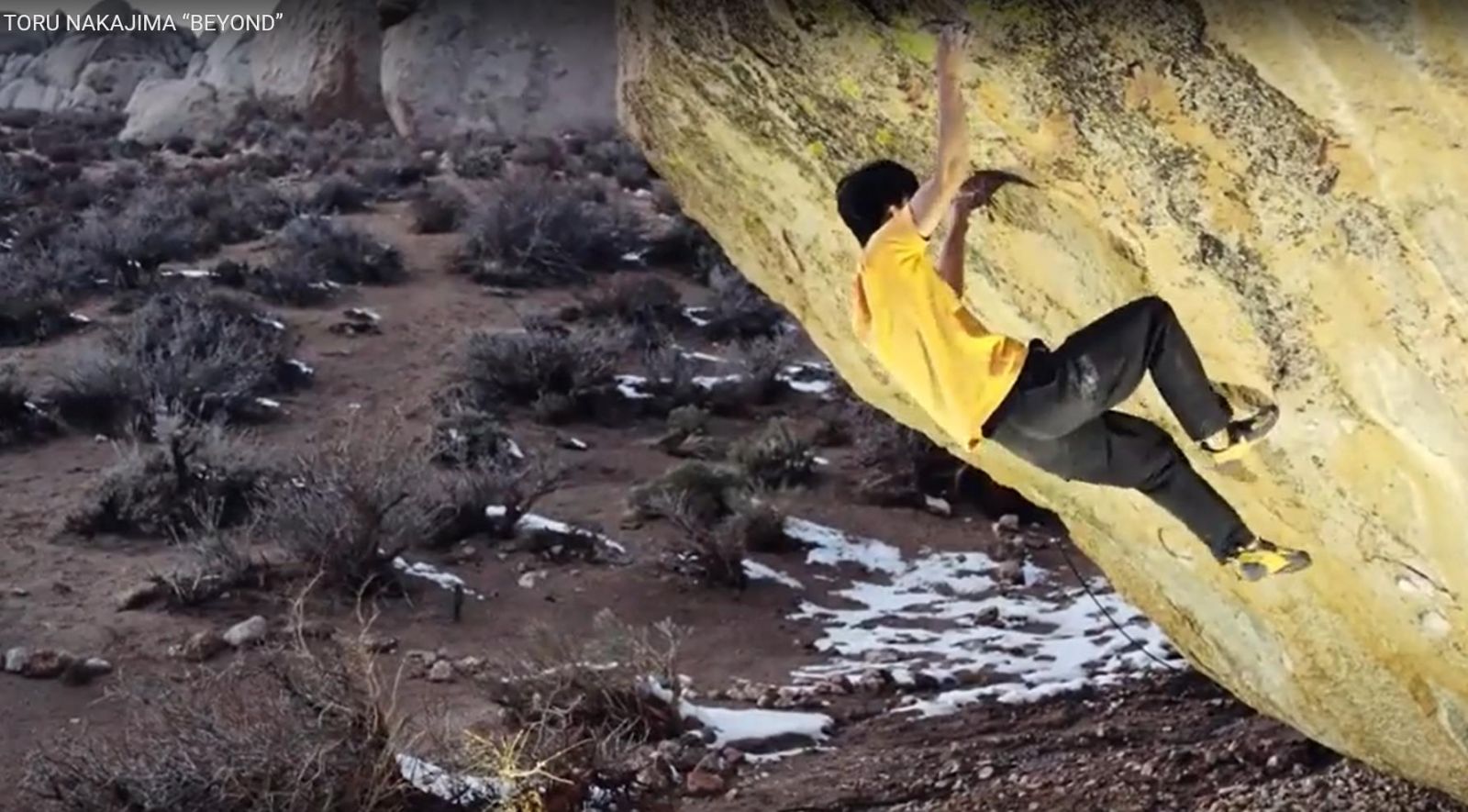 Toru Nakajima on Lucid Dreaming's crucial moves
Back in February of this year – and after three seasons of trying – Toru made the fourth ascent of Paul Robinson's Lucid Dreaming (V15/Font 8c) at Bishop. Toru's sponsor, The North Face Japan, have released a video of Toru's three-year quest on Lucid Dreaming which is inset below. It's a veritable showcase of someone climbing at their limit! Well worth watching for some summer psyche!
For the record, Lucid Dreaming was originally climbed by Paul Robinson back in 2010. Originally, Robinson gave it V16/Font 8c+ but then down-graded it after a period of reflection. Daniel Woods made the second ascent – at night – in 2014 and Alex Megos the third ascent in 2015 – after 11 days of trying over two trips. Famously, Lucid Dreaming has three super hard moves after which a 30foot (V7) slab leads to the top of the boulder.
Toru is perhaps better known in the UK for his epic visit to the grit in the summer of 2009 when - as a then 15 year old - he climbed a number of hard grit routes such as Childs Play/Nocturnal Emission (the Direct on Parthian Shot), Meshuga and Ghia) thereby bucking the trend to climb grit in the cooler winter months.