Top US 'extreme athlete' Dean Potter killed in Base Jump accident
May 17th, 2015
The tragic news emerging from the US is that top 'extreme athlete', Dean Potter, has died along with a friend in a BASE jumping accident in Yosemite Valley.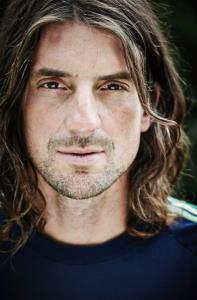 Photo courtesy of Deanspotter.com.
The news report was posted today on CLIMBING.com. Further details are unknown at this stage.
Dean Potter became a living legend when he started soloing numerous test-pieces, breaking speed records and completing audacious ascents both in Yosemite as well as Patagonia. Potter was also a high-line walker and a BASE jumper. Most recently, he free-soloed - with a parachute – a route on the North Face of the Eiger.
Another BASE jumper/wingsuit pilot was also killed in the jump from Glacier Point in Yosemite Valley.
For more information click through to CLIMBING.com here…