Tom Randall sets new record time for Classic Rock Round
Last weekend Tom Randall set a new record of 12hrs 2mins and 36secs for a Classic Rock Round in the Lakes.
Tom Randall has a record of delivering on challenges whether he's going big on cracks, hard trad routes as well as running-cum-climbing combs as anyone who has watched Tom in his previous climb-run challenge featured in No Sleep till Bakewell can attest. Having been thwarted by conditions last year Tom finally got a window to attempt a record run on the Classic Rock Round this last weekend.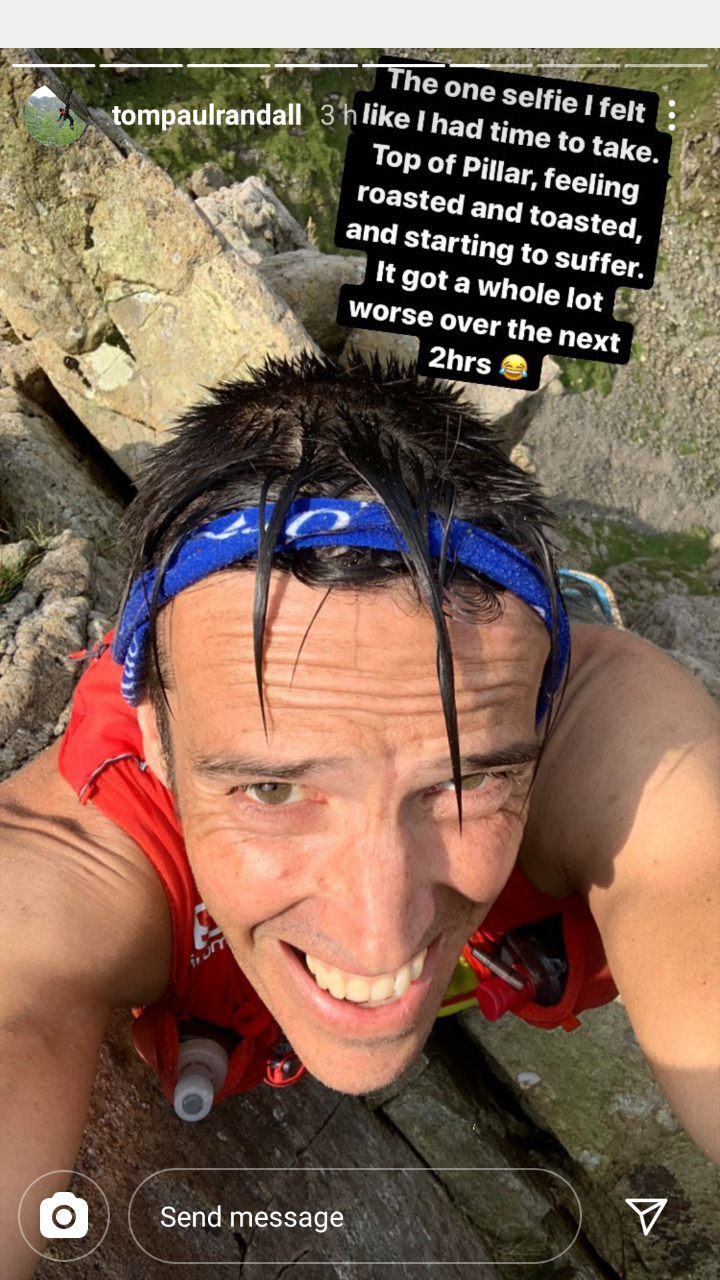 Posting online Tom outlined the Classic Rock Challenge: '15 Multipitch Lakes Classics (70-ish pitches up to VS), 34 miles of running, 4300m ascent and a complete tour of some of the most brilliant buttress climbing in England. You complete it unsupported, carrying your own food and water, soloing (for speed) and you can do it in any order you want. It's an awesome "pure" day out with none of the stashing tactics, fixed ropes in convenient places or friends giving you hand-outs.'
Tom originally intended that this should be a "stepping stone" to an even bigger and unspecified challenge. He's not had the best of build-ups as he explained: 'I've had a pretty crap run of luck on weather and weird injuries so when I finally had no injury, no rain, no work, no family do's this weekend I had to go for it. The weather was absolutely boiling, but I convinced myself I could get through it via psyche and commitment.'
The first six hours went well according to Tom: 'complete flow experience, incredible views, meeting nice people on routes.' Then however - and you can well imagine that there is a but coming at some point in this adventure – things went south. Tom again: 'by midday the wheels badly fell off in the heat. I lost the ability to hold down salt tablets and food through a hideous level of nausea. I found it really unappealing to run when you want to throw up... I kept diving into streams to lie down in the cool for 2-3mins every half hour to try and try and survive. To cut a long miserable story short, I went fairly deep in the last 2hrs and I don't want to go back there again. Way beyond type 2 fun. The guys from Cold House Films are probably the only people who'll have seen how bad I nailed myself.... which is probably a good thing!'

The previous record, set by Will Birkett and Callum Coldwell-Storry in May this year, was 12hrs 54mins. They significantly reduced the time from the previous record-holder Chris Fisher.