Tom Frost dies
Saturday 25th August 2018
Aug 25th; 2018
Early Yosemite pioneer, Tom Frost has died aged 81.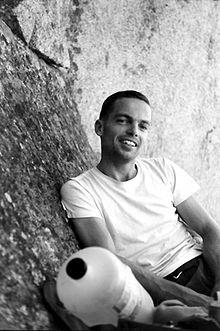 Tom Frost
Tom Frost was not only famous for his early big wall pioneering activities but also for his photography and his design and manufacturing skills. An engineering graduate from Stanford University Frost began making first ascents in Yosemite in 1958. Climbing with Royal Robbins, Chuck Pratt and Joe Fitschen, the group made the second ascent of The Nose on El Cap. Frost continued interest in Yosemite led him, along with Royal Robbins and Chuck Pratt, to pushed out the first ascent of Salathe Wall in just 11 days.
More Yosemite routes followed, North America Wall in 1964, after which Frost began to broaden his interest making the first ascent of the Lotus Flower Tower in 1968. Following trips to the Himalayas, he summited Ama Dadlam in 1979 and did a new route on Kangteg with Jeff Lowe in 1986, Frost subsequently repeated the Salathe Wall with his son Ryan just 40 years after his first ascent!
Frosts interest in photography meant that the new routes he climbed were well documented; many of his images are featured in the classic books of the era. Alongside Yvon Chouinard, Frost designed and manufactured climbing gear – including the RURP (Realized Ultimate Reality Piton) and the dropped pick ice axe - under the umbrella of the Great Pacific Iron Works an Chouinard Ltd, predecessors to Black Diamond. Frost also owned Frostworks.