Tim Emmett and Klemen Premi do first ascent of monster route at Helmcken Falls
Saturday 6th February 2016
Feb 6th; 2016
News just out is that Tim Emmett and Klemen Premi have done the first ascent of an amazing new 260 foot route at Helmcken Falls, Canada.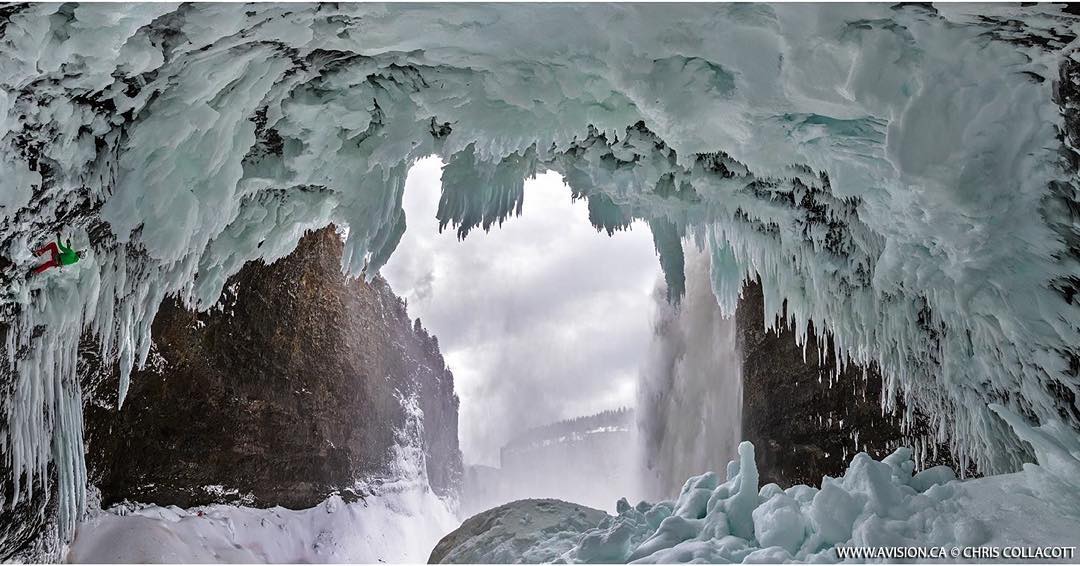 Climbing at Helmcken Falls, Canada. Photo Chris Collacott/aVisionPhotography
Writing on social media, Emmett says that their new route, called Interstellar Spice, is; "By far the hardest, longest and coolest single pitch ice climb either of us have done before." Emmet, who has had five seasons climbing at Helmcken Falls, commented "we saved the best one until last".
Lost in ice at Helmcken Falls. Photo Tim Emmett/Facebook
Describing the route, Emmett said; "The 260ft pitch overhangs about 30m and only has two moves on rock. The upper section is unique and very memorable! I climbed it yesterday and Klem did today." Emmett adds; "It starts up Clash of the Titans and then breaks left through multiple ice roofs following 28 bolts in a wild situation. Finish with wilted arms 20m below the lip of the giant cave. Possibly the ultimate winter climbing experience."
Keep in touch with Tim's activities here, Kelm's here and Chris Collacott's photography page Avision here