Tickets on sale for Women's Climbing Symposium 2019
Date: SATURDAY 7 DECEMBER AT DEPOT BIRMINGHAM
Back for a ninth year the Women's Climbing Symposium is coming to the Midlands to connect, develop and inspire women's climbing through collective climbing experiences, the latest research and the best coaching.
This year's event will take place at Depot Birmingham on Saturday 7 December, with a super packed programme of talks, workshops and special treats. Keep an eye out for headline announcements and session updates over the coming weeks.
Maria Darlington, Manager at Depot Birmingham says: "When we were approached to host the WCS at the Depot Climbing Birmingham we were thrilled. The celebration of the individual within an inclusive and collaborative community is the cornerstone of The Depot ethos, so the Women's Climbing Symposium is a perfect fit. We can't wait to open our doors to the ever widening spectrum of experiences, backgrounds and abilities that make up the women's climbing community."
WCS Director Emma Flaherty says: "We are so psyched to be working with Maria and the Depot Birmingham team! We also love that our community is never backward in coming forward with ideas for workshops and talks – we are looking forward to sharing them with you in this year's fantastic programme."
Tickets are now on sale at the WCS website: www.womensclimbingsymposium.com To ensure the best quality experience for each attendee and to create maximum opportunities for participants to connect with each other, there will be a limit of 300 tickets this year.
Keep an eye on the website for headline announcements and the latest news, or follow us on facebook, @womensclimbing on Instagram and @womenclimbs on twitter.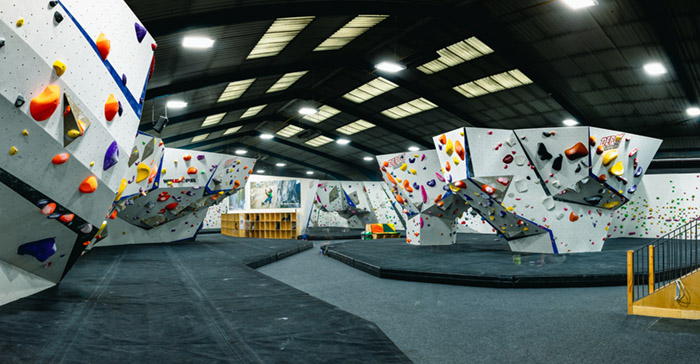 Depot Birmingham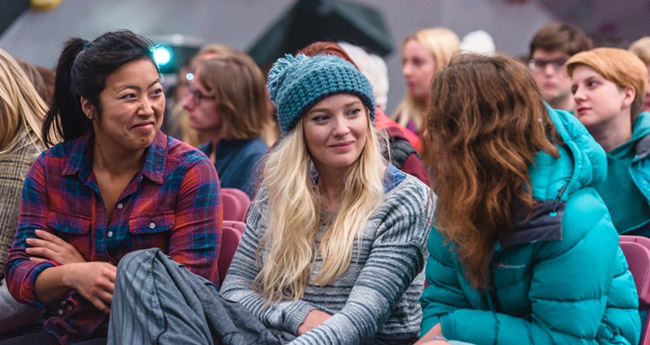 Attendee's enjoying the Women's Climbing Symposium at a previous event.