The WideBoyz Tom Randall and Pete Whittaker are back in the groove
Oct 3rd; 2016
WideBoyz, Tom Randall and Pete Whittaker, have just completed their latest visit to the White Rim, Utah leaving no less than eight new routes, including Crown of Thorns (5.14a) this trip alone.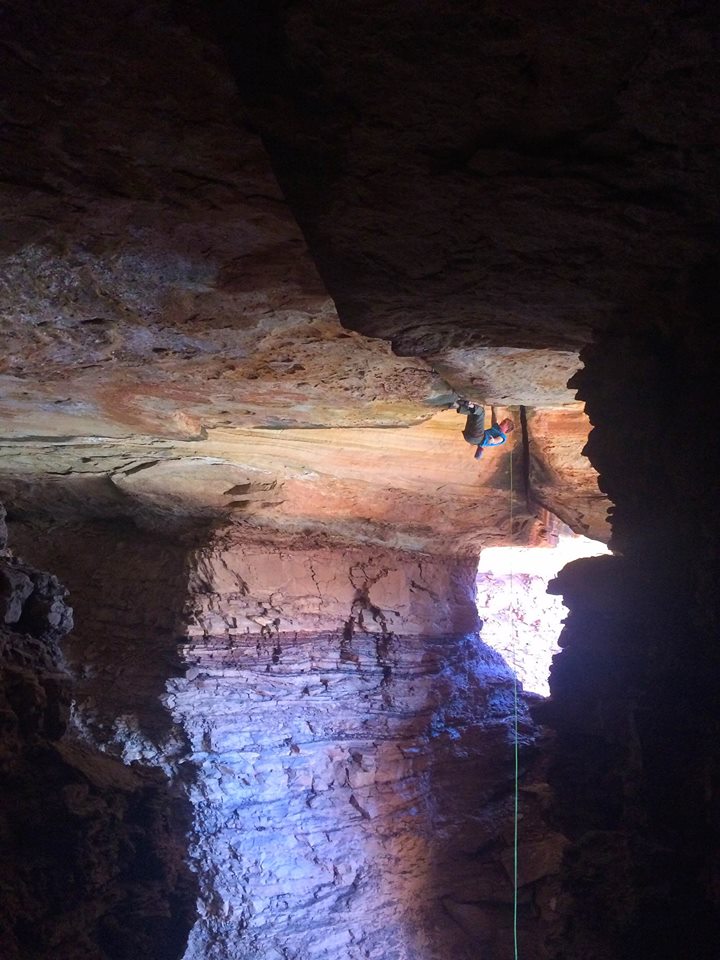 Crown of Thorns (5.14a) - which takes a massive 165ft roof crack system. Photo Mike Hutton
The Boyz were out there to get stuck into their mega project – dubbed The Crucifix – but sadly recent rains meant that was seeping so they set about demolishing some of the other obvious challenges in the area. In total there are now nine routes in that immediate area – all of which have been done by Tom and Pete. Crown of Thorns weighing in at 5.14a being the hardest by a margin.
Here's a run-down of the routes they've now done there:
Southern slavek 5.11d
The Bulgarian Method 5.12a
Ivolution 5.12c
Calvary Hill 12d
8 inch Stungun 5.13a
Silence of the Lambs 5.13b
Stigmata 5.13b
Raging Monkeys 5.13c
Crown of Thorns 5.14a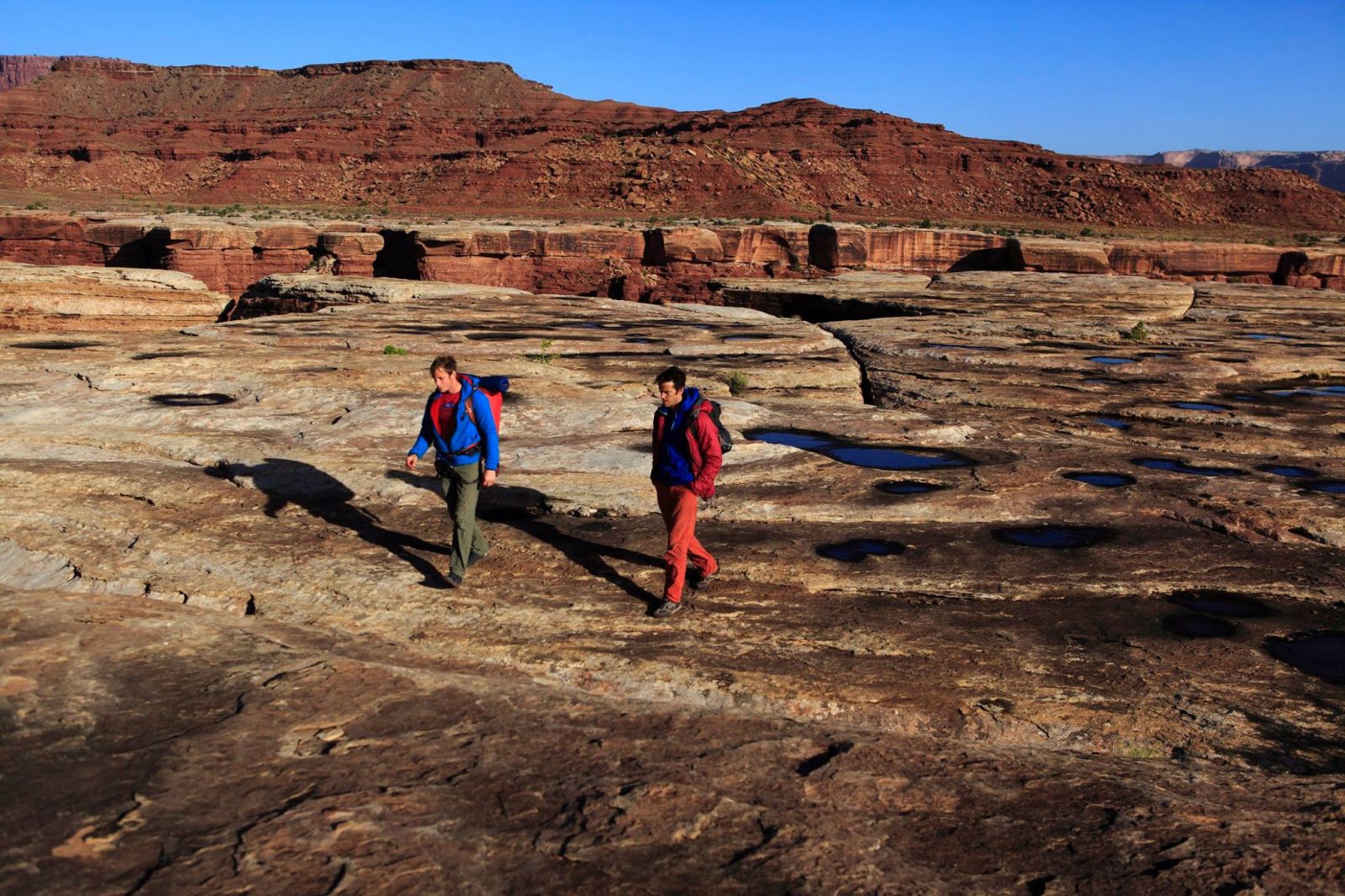 Tom and Pete in the White Rim area. Photo Mike Hutton
Tom and Pete reckon that Crown of Thorns is one of the longest roof pitches in the world – 165ft of horizontal climbing featuring according to Tom; "Hands, fists, stacks, knee locks and invert torpedo". Crown of Thorns is clearly on the difficult side given Tom said; "One of the few routes in recent times that both of us have screamed on quite a bit!"
Pete commented on FB; "Returned from the desert, skinned, mauled and broken men (or Boyz). The storms have seeped into the Crucifix but that hasn't lowered psyche to climb other things that have been quicker drying!"
Mike Hutton, who was photographing Tom and Pete, was in no doubt either that Crown of Thorns is big; "It was mind blowing to watch the lads use fists, knees and just about every body part in this monster."
Keep in touch with the WideBoyz via their blog here and with Mike Hutton's photography here