The Final Round repeated by Steve McClure and Adam Bowman
The Final Round in Dovedale, one of the hardest trad routes on Peak Limestone, has been getting lots of attention recently including repeats by Steve McClure and Adam Bowman in the last week of April.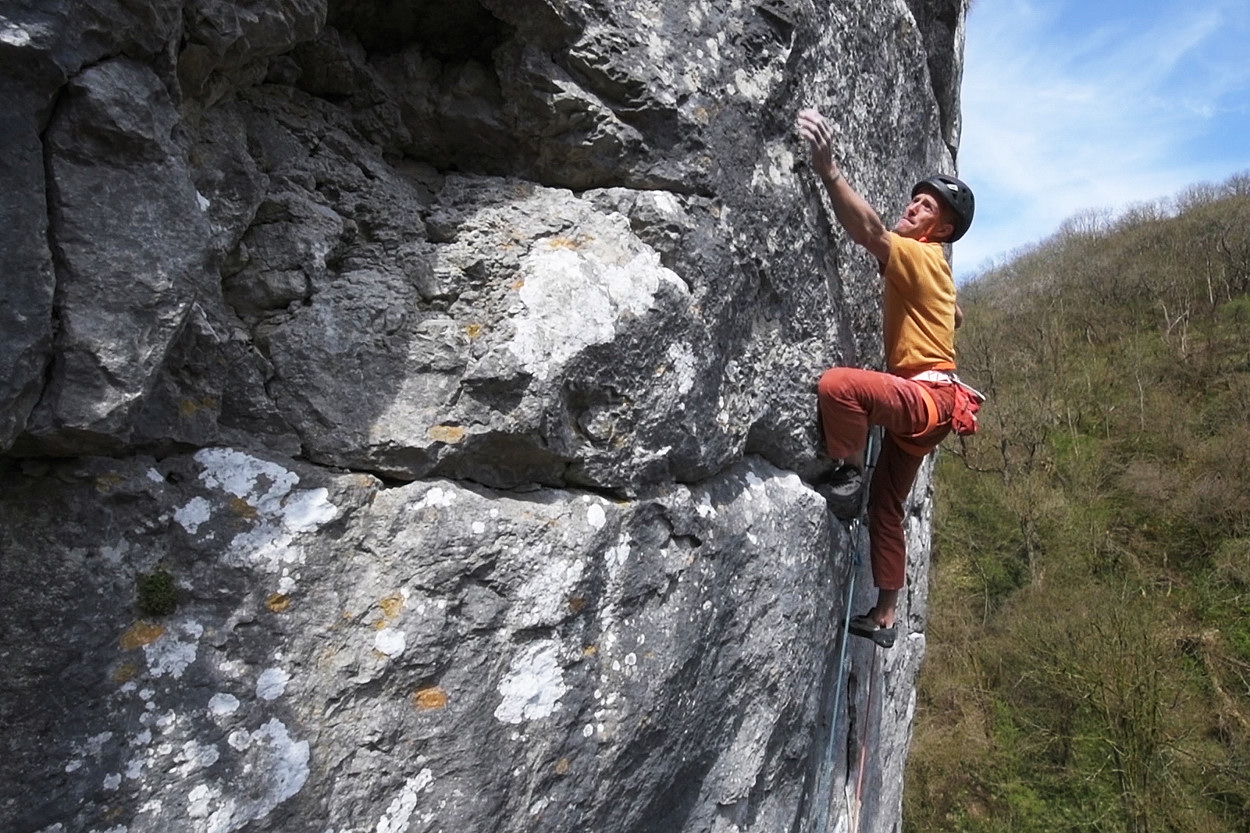 When Tom Randall added a direct start and finish to Eye of the Tiger in 2015 he created The Final Round, one of the hardest trad routes on Peak Limestone. As previously reported, in the autumn of last year Maddy Cope got the second ascent - click here for that report. Following Maddy's ascent Eder Lomba, a Spanish climber living in Sheffield, came within an ace of the third ascent falling from the top crux having slipped on wet holds. That, we think, was it for the autumn of 2020.
Interest in The Final Round appears to have started early in this year with three known further ascents, two coming last Monday when both Steve McClure and Adam Bowman repeated it in the same day. Climber also believes that Tony Stone has also made an ascent – the third ascent – earlier this spring. Steve's ascent therefore was the fourth with Adam getting the fifth ascent. Other climbers are known to be working the route also.
Ilam Rock has caught Steve's attention previously; back in 2006 he made the first ever on-sight of Eye of the Tiger, Ron Fawcett's stunning line from 1982 on which The Final Round is heavily based.
After his ascent of The Final Round Steve said: "I've been meaning to try it for a while but things didn't fall into place. But this year the weather has been amazing with conditions really good and I've been just gagging to try it."
Steve abbed down the week before his ascent to inspect the whole line: "I could see it was my kind of climbing – lots of little edges, loads of features. I checked out the gear and then just had to get a belay. Steve returned on Monday with Hadyn Jones and warmed up top roping sections of the route.
After his first go send Steve said; "It was a lot more pumpy than I thought it was going to be. I hadn't really worked it [very well] so I was improvising as I went along. "
Although it was sunny it was cold and conditions crisp; clearly Steve enjoyed his ascent: "So nice to climb it in these dry cool conditions in the sun. A total treat for the senses. This is as good as it gets for British Trad climbing."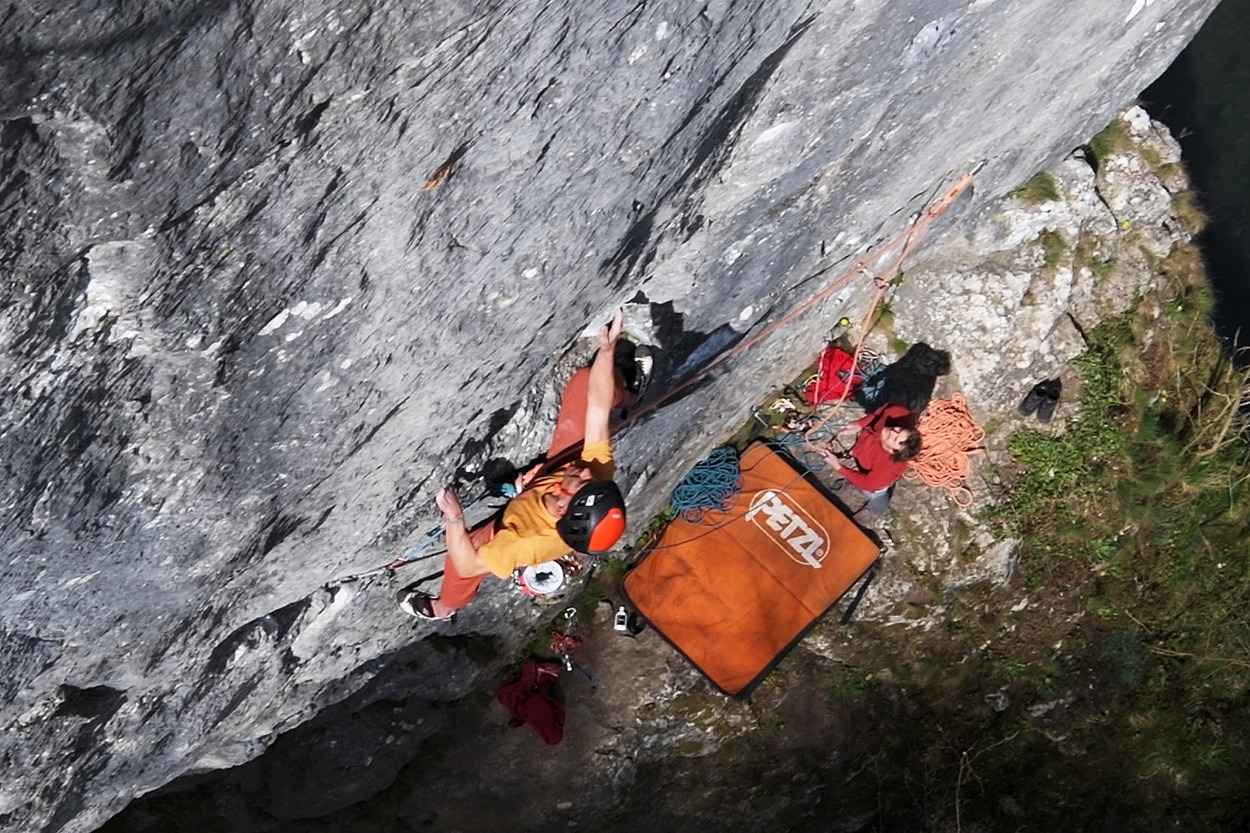 Steve opted to boulder up to the first in-situ gear – a thread - on the start of The Final Round rather than place any gear. After the thread he placed a single wire and then moved left into Eye of the Tiger using a high right heel hook and some small edges whereas other climbers have used twin mono's on this section. Steve was also too short to reach the upper break after the top crux if he used the pocket left-handed so he (like Maddy last autumn) was forced to go right-handed into the pocket and then rock-out left for a small layaway to get the break above.
And Steve's thoughts about the grade? "Given E9 but probably E8 and techy F8a/+ to lead and place the gear."
Follow Steve via Instagram here…