Taylor adds Prisoners of the Sun (E10) at Rhoscolyn
James Taylor has completed his long term project at Porth Saint at Rhoscolyn on Anglesey in North Wales giving Prisoners of the Sun at an eye-watering E10 7a/F8b.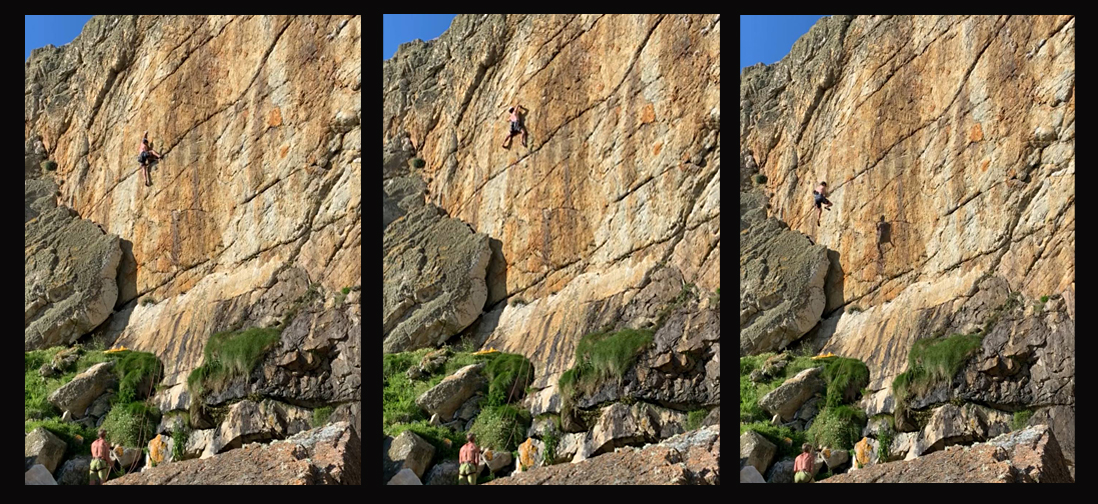 "I am really glad I don't have to climb the bold lower wall ever again, that thing scared the hell out of me for too long! It took me 3 lead attempts to finish the route and 3 years of effort building up to it" James said online after he made the first ascent of Prisoners of the Sun earlier this week.
Prisoners of the Sun is the culmination of James's efforts at the Painted Wall during which he's cleaned up, replaced in-situ gear and then re-climbed two existing old routes, Surreal Appeal (E7) and Easel-EE (E7) as well as doing the first ascent of Staring at the Sun (E7).
James has sunk considerable time and effort into preparing for his eventual ascent spending multiple days working the route on a top-rope before being able to link it. James had two abortive attempts falling off on the headwall of the route after doing the serious lower crucial wall. James described the climbing on the lower crucial section in his post; "On the lower wall there is a nasty ground fall on the cards off a 7a move after a long string of 6c, its thin, technical and very powerful climbing on a 20° overhang, not sure I could have psyched myself up to lead many more times."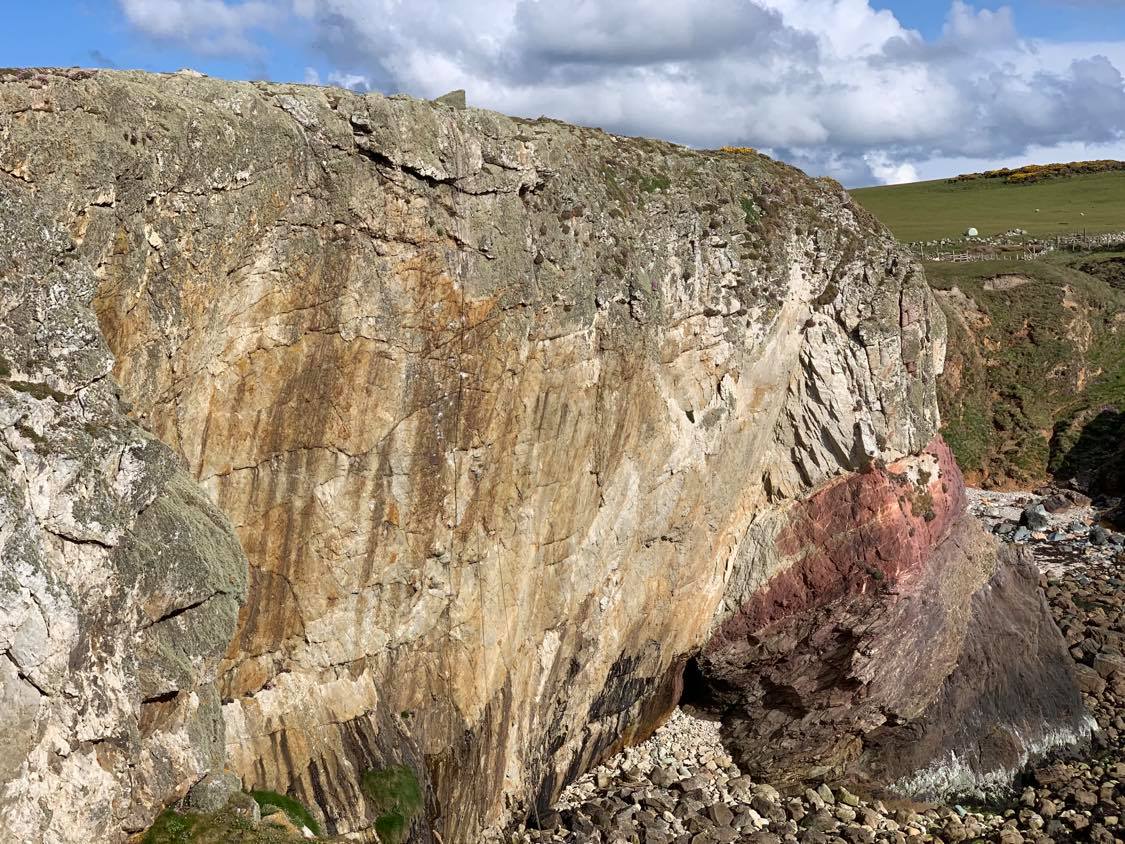 Having survived the prospect of a ground-fall from the crux good gear finally comes at about 10m on the 30m high wall. More hard climbing follows albeit protected by micro cams.
Mick Lovatt (a.k.a. @tpmclimber) got the onerous job of belaying James on his attempts. "Looks like I might leap up the belaying leaderboard with this one!
" Mick wrote after James succeeded on his third attempt at the route. Mick added; "Amazing achievement, pleased to be part of it even if I risked an ankle snapping sprint across the boulder-strewn beach should things have gone belly-up!
" Mick told Climber that James's lead was solid although his qualification sounds harrowing; "It was a solid lead! I kept imagining what it'd be like if his foot had popped as mine did when I tried to follow!!"
Previously James has lead a number of other hard and necky routes including Rare Lichen and Gribin Wall Climb both Welsh testpiece E9's. James believes that Prisoners of the Sun however is technically considerably harder hence the E10 grading.
When James isn't climbing he makes fantastic wooden holds for climbing boards; see his amazing work here on his Instagram page.