Support Australian Red Cross, WIRES and RFS with a Kamil Sustiak Image
Thursday 16th January 2020
Adventure photographer Kamil Sustiak, is pledging all profits from sales of unframed prints in January and February to be donated to the Australian Red Cross, WIRES and RFS.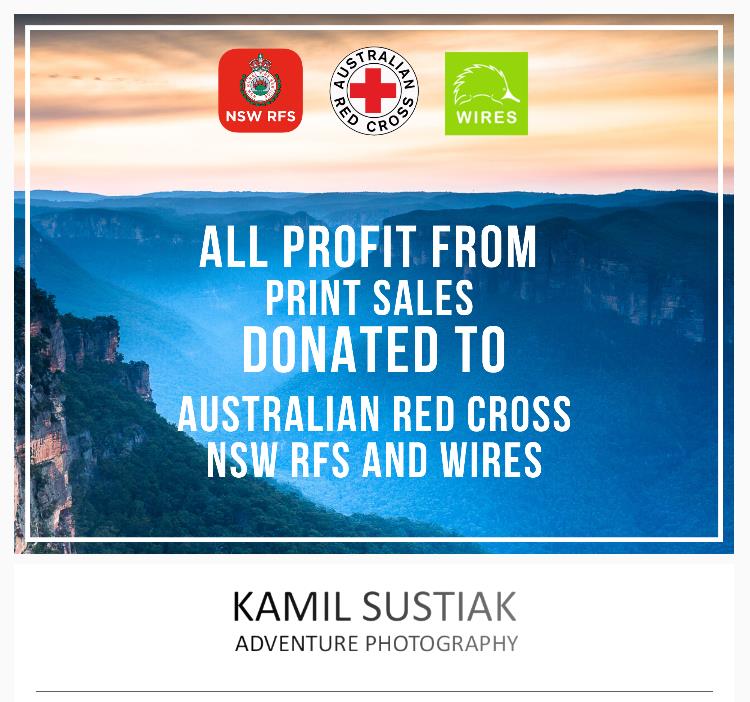 Kamil Sustiak has been in touch with Climber about the Australian bushfires and told us about his pledge to help. He's what he said:
It breaks my heart every time I listen to the news about the bushfires which have been burning over here in Australia. People were killed, thousands of houses have been lost, animals wiped out and unprecedented area of land has been burnt. Furthermore, most of the communities affected by the bushfires rely heavily on income from tourism which has taken a massive hit and will take a lot of time to recover.

Many places I have photographed over the years do not look and may not look the same. Some of them will recover, if we are lucky and get some rain, some of them will face hard times especially if we experience yet another hot and dry record-breaking year.

I just wanted to send you a quick note that all profit from the sales of my unframed prints in January and February will be donated to Red Cross, WIRES and RFS.

If you feel like you would want to contribute and get a print as a bonus check out the print gallery on my website.

You can also donate directly to Red Cross Australia, WIRES and RFS.