Stop Press: Alex Barrows climbs F9a in Margalef
April 4th, 2015
Posting on social media, Alex Barrow has confirmed that he has joined the ranks of the F9a climbers having ticked Era Vella at Margalef.
Breaking the news on Facebook, Alex posted "For 2 months I had this stuck to my fridge, today I finally got to test its veracity. It's totally true. Happy Barrows."
Alex Barrows has slowly been working his way through numerous hard testpieces both at home and overseas – typically in Spain and the USA. Methodically, Barrows has training endurance on the Sheffield boards and then applied his fitness to specific targets. However, his latest trip to the Spanish mecca of Margalef, Alex has upped the ante succeeding on his first F9a. He joins a select number of Brits to have climbed the magic grade.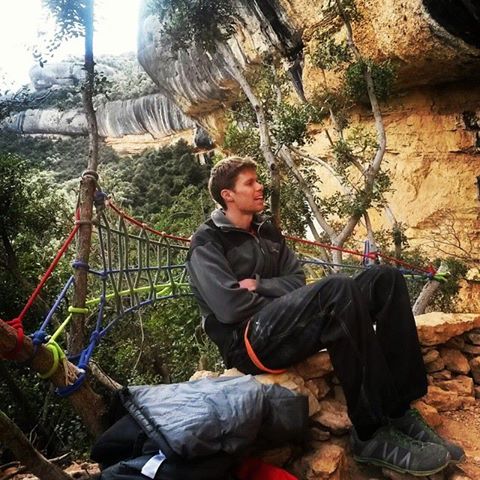 Alex Barrows in Margalef. Photo Ethan Walker
Alex is sponsored by Scarpa