Steve McClure on-sights Kopa Kabana Ext. (F8b+)
Saturday 2nd December 2017
Dec 2nd; 2017
Steve McClure wasted no time in getting his game-face on by on-sighting Kopa Kabana Ext (F8b+) at Elona on the first day of a trip to Leonidio.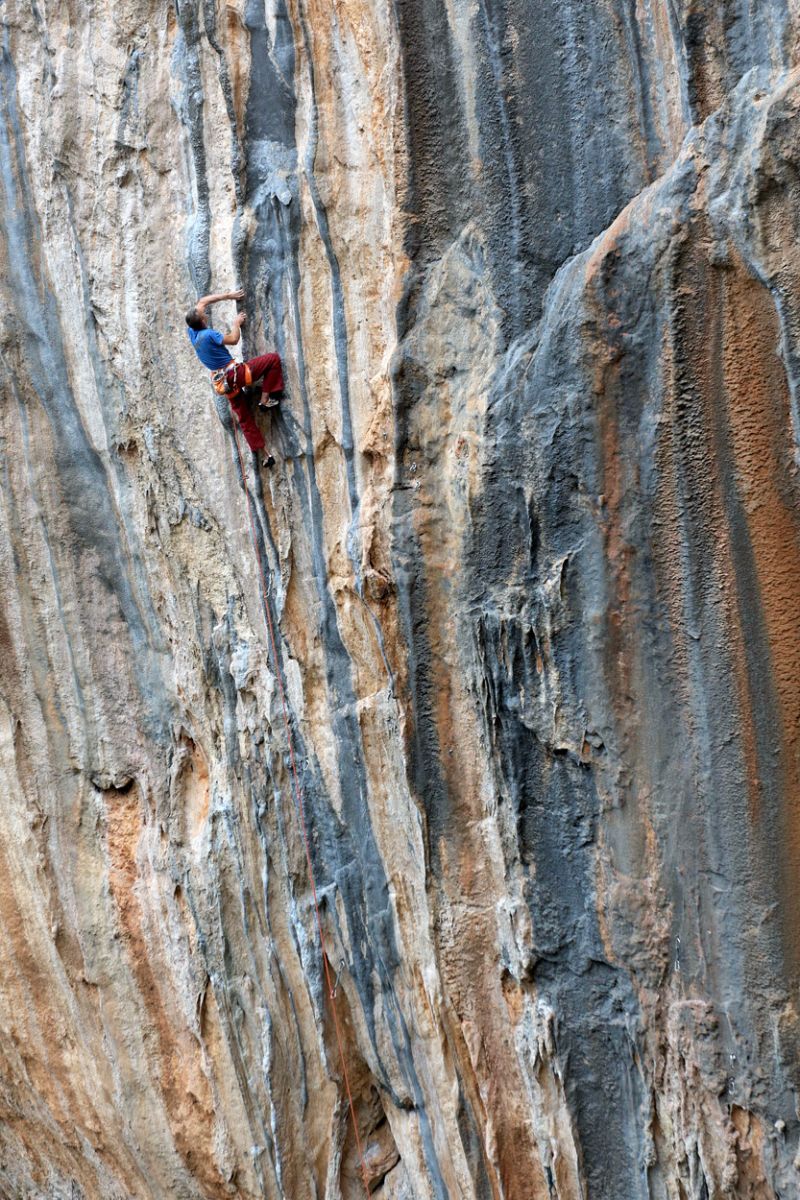 Steve mid-crux on Kopa Kabana Ext at Elona. Photo Keith Sharples
One of the first sport climbing crags to be developed at Leonidio in around 2008, Elona's main wall is a stunning 50m plus high overhanging wall of dripping tufas. Having arrived yesterday, Steve picked out Elona for the first day's action and what a day it turned out to be!
A couple of stiff warm-ups, including the continuously technical and crimpy wall of Lolly Pope (F7a+ or 7b depending on which guide you read) followed by Diet Pope (F7b), then Steve was straight down to business. Kopa Kabana an overhanging F7c finishes at 30m; Steve didn't stop there however and pressed onto the Extension which packs quite a punch boosting the overall grade up to a lofty F8b+.
Talking to a local after his on-sight Steve mooted that it might be 'a bit soft'. Local knowledge however is that it as seen several repeats and the grade has pretty much been confirmed. Justifiable chuffed with adding another F8b+ to his growing list of on-sights - he's now done around a dozen or so at that grade - Steve remains one of the very few British climbers to have on-sighted at that level. Last year he on-sighted Taka Okama in Chulilla (click here for that report) having on-sighted Tom and Jerry in the Verdon the year or so before that.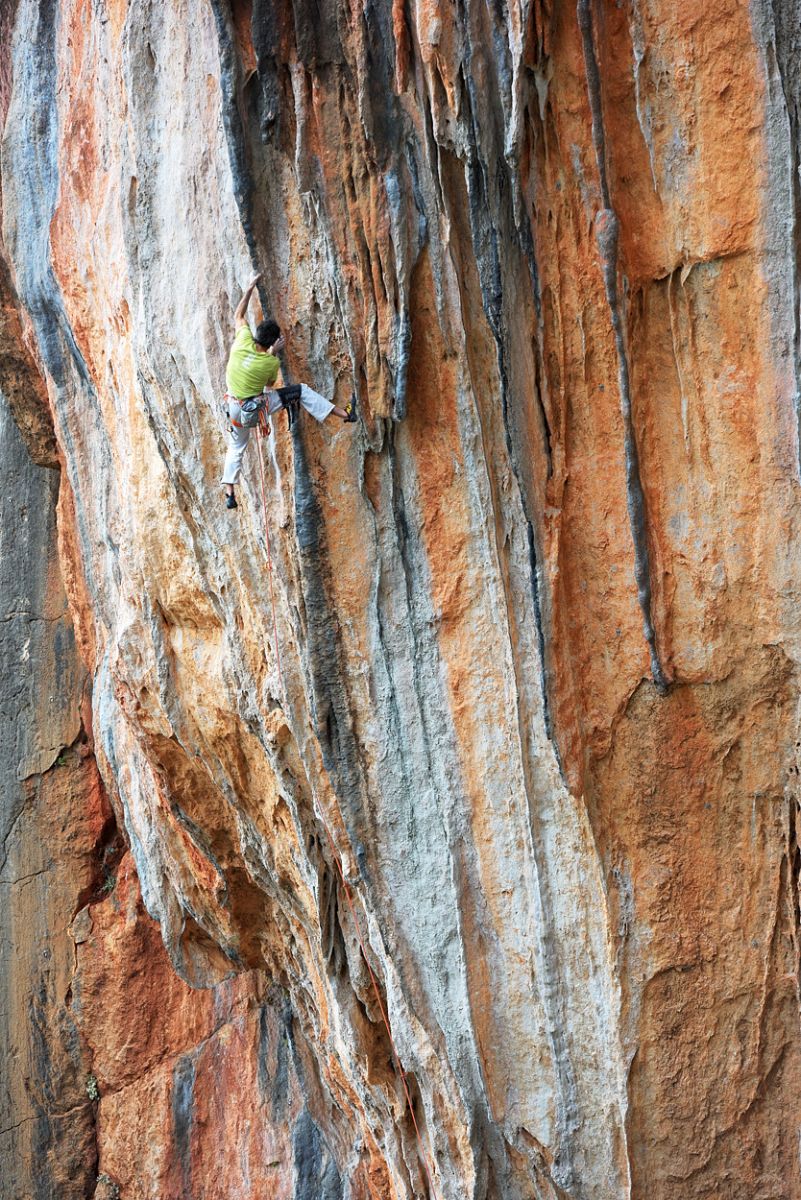 Dani Andrada on-sighting Goliath Ext at Elona. Photo Keith Sharples
Spanish wads Dani Andrada and Daila Ojeda were also at Elona today and Dani on-sighted a handful of hard routes including the 60m monstrous Goliath Extention (F8b).