Sir Chris Bonnington to be honoured at 23rd Piolet d'Or
Thursday 29th January 2015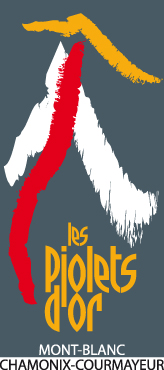 Jan 29th, 2015
Sir Chris Bonnington will join the elite group of mountaineers when he is awarded a Career Piolet d'Or at the 23rd Piolet d'Or Chamonix Mont Blanc – Courmayeur Alpinism Meeting which is scheduled for April 9th to 12th this spring.
Sir Chris's climbing and mountaineering exploits will be well-known to most. Typical of the climber that he is, Sir Chris returned in his 80th year to the Old Man of Hoy last year. Sir Chris was looking to raise awareness of and funds for for motor neurone disease (MND) charities in memory of his wife Wendy, who had just died of the condition. Climbing with Leo Holding, Sir Chris re-climbed the original route on the famous Scottish seastack which he first did back in 1966. This week has seen the screening on national TV of the film shot during last year's ascent with Leo.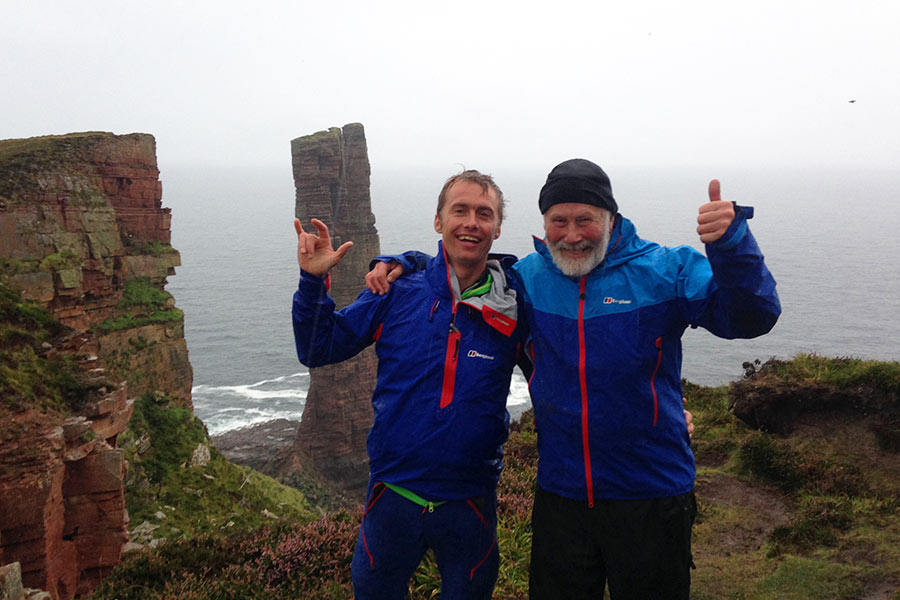 Sir Chris and Leo Holding celebrating climbing the Old Man of Hoy last year. Photo: Berghaus
The "Piolet d'Or Cereer" is a special award created to honour leading mountaineers who have inspired others. The first Piolet d'Or Cereer was awarded to Walter Bonatti in 2009 and since then the award has honoured Reinhold Messner (2010), Doug Scott (2011), Robert Paragot (2012), Kurt Diemberger (2013) and then John Roskelley (2014).
The Piolet d'Or is widely supported by prestigious international bodies including the Alpine Club, the American Alpine Club, the Italian Alpine Club, the French Federation of Mountaineering and Climbing and the French Federation of Alpine and Mountain Clubs. The purpose of the Piolet d'Or annual award is to honour outstanding mountaineering exploits and in particular to celebrate alpinism, both as a sport and as a form of culture. The list of all relevant first ascents of 2014, from which the winners of the 2015 Piolet d'Or award will be picked, will be on the Piolets d'Or website from 8th February 2015 – click through here to go to the website… www.pioletsdor.com
The Piolet d'Or, now it its 23rd year, will be especially poignant this year as it coincides with the 150th anniversary of what is generally held as the Golden Age of Alpinism which was triggered by the first ascents in 1865 of mountains such as the Matterhorn, the Aiguille Verte and the Grandes Jorasses which were widely regarded some of the most difficult mountain summits in the Alps.