Sílvia Vidal goes solo for Sincronia Màgica
Spanish climber, Sílvia Vidal, recently notched-up the first ascent of Sincronia Magica on the West Face of Cerro Chileno Grande, Patagonia before lock-down commenced.
Vidal is no stranger to hard trips into the hills but this expedition was a true solo effort as she explained to Climber: "[I was] Alone and totally isolated and incommunicado; no radio, no phone, no GPS, any kind of communication device for a month and half, in the Chileno Valley."
She explains what the area is like: "Reading the information it seems like a hell of a place. It's not. The place is amazing, beautiful and intense and what I lived there is summarized by the name of the route Sincronia Màgica."
As is usual for Patagonia the weather was challenging, Vidal again: "Considering the area that is, I had quite good weather, although it rained 50% of the days (usually is more). There were two big storms of rain and strong wind. When it's windy, being on the wall is dangerous. The wind is not usual, the rain is."
Just hauling the gear into the route was a mission in itself as she explained: "[I spent] 16 days loading the equipment (go and return). The approach is by glacier, forest and glacier moraine, to carry a total of 6 packages of 25 kg each (150 kg)." She did have some help from some people working in the area but the majority she did herself doing an estimated total of 150km in the process.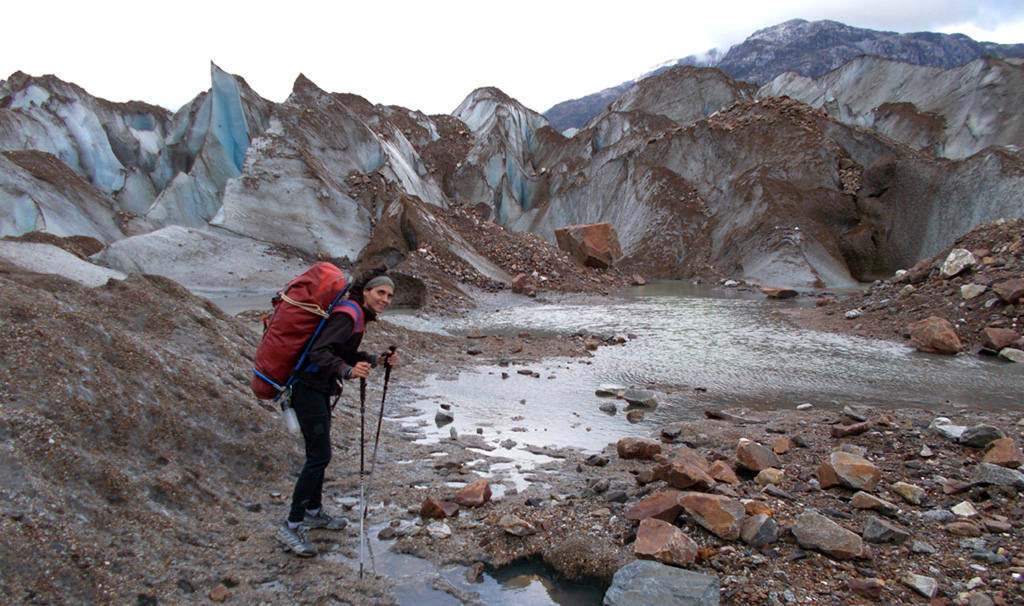 Vidal describes the climbing: "The wall is huge and vertical. There is 330m of vertical terrain, with much vegetation that prevents enjoying the climbing in that section and I don't even know how to grade it. I have marked it from MT (Bush "Matojo" Traction). To climb vertical cracks, full of vegetation, I used crampons and an ice axe. [It was] Void or [had] difficult protection.
The rest of the route - the 850m remaining - of slabs and cracks, some were big (off-width and chimneys) and they were clean. The slabs have moss that slips only when wet.
It's a complex wall, difficult to progress, not just because of the difficulty of the climb, but because of the amount of manoeuvres that are necessary to move around that terrain; many roofs, traverses, pendulums ... to link cracks and slabs."
Vidal told Climber that having fixed the first 180m she spent 33 days (February 7th and March 10th ) climbing the wall capsule-style using three separate camps. Even the descent wasn't easy: "The rappels took four entire days, and I had to fix the pitches before rappelling them with the haul bags."
Sincronia Màgica, is 1,180m long and weighs-in at A3+/F6a+.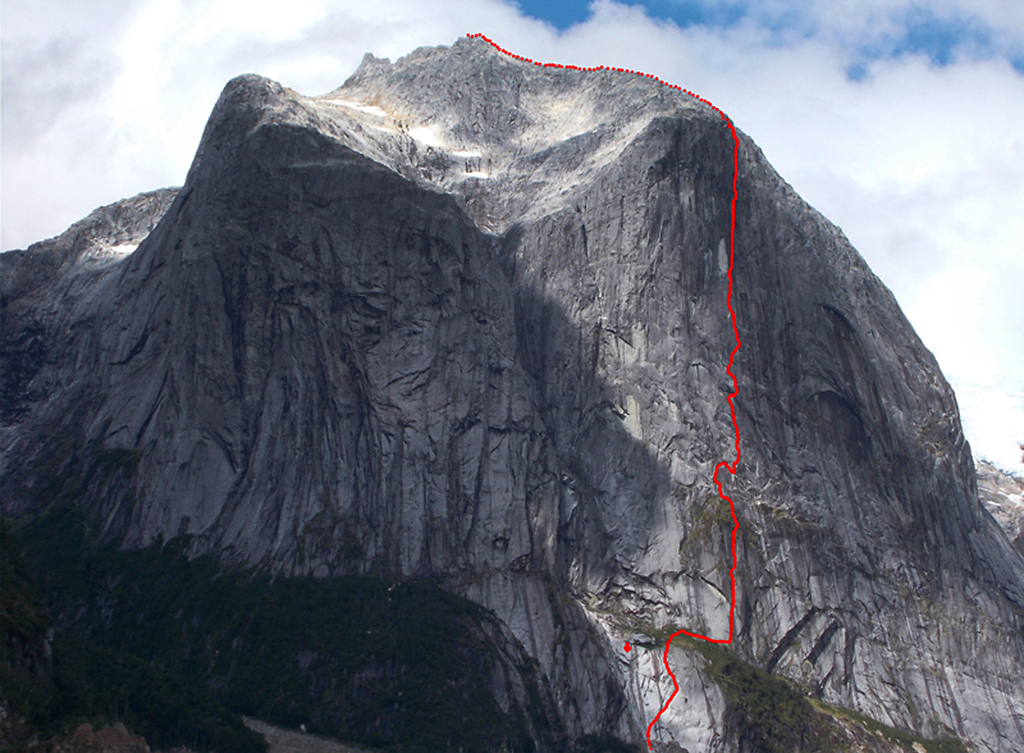 Sílvia Vidal was previously interviewed for Climber by Ian Smith and you can read about this accomplished climber here for that.
Alternatively, click here to go to her website and read more about her climbing and lectures etc..