Shipwreck Cove hit by Buys…
Monday 18th September 2017
Sept 18th; 2017
Team Buys have just had another successful trip to Shipwreck Cove; whilst Naomi repeated Air Show (F8a+) the Jordanator added Hector Protector (F8b/+) to the 60-Deg Wall.
Naomi on Air Show (F8a+). Photo Keith Sharples
They've have had a few trips back to Shipwreck over the summer to close out a few loose ends. First off, Naomi completed Air Show (F8a+), the very popular route on the left-hand wall.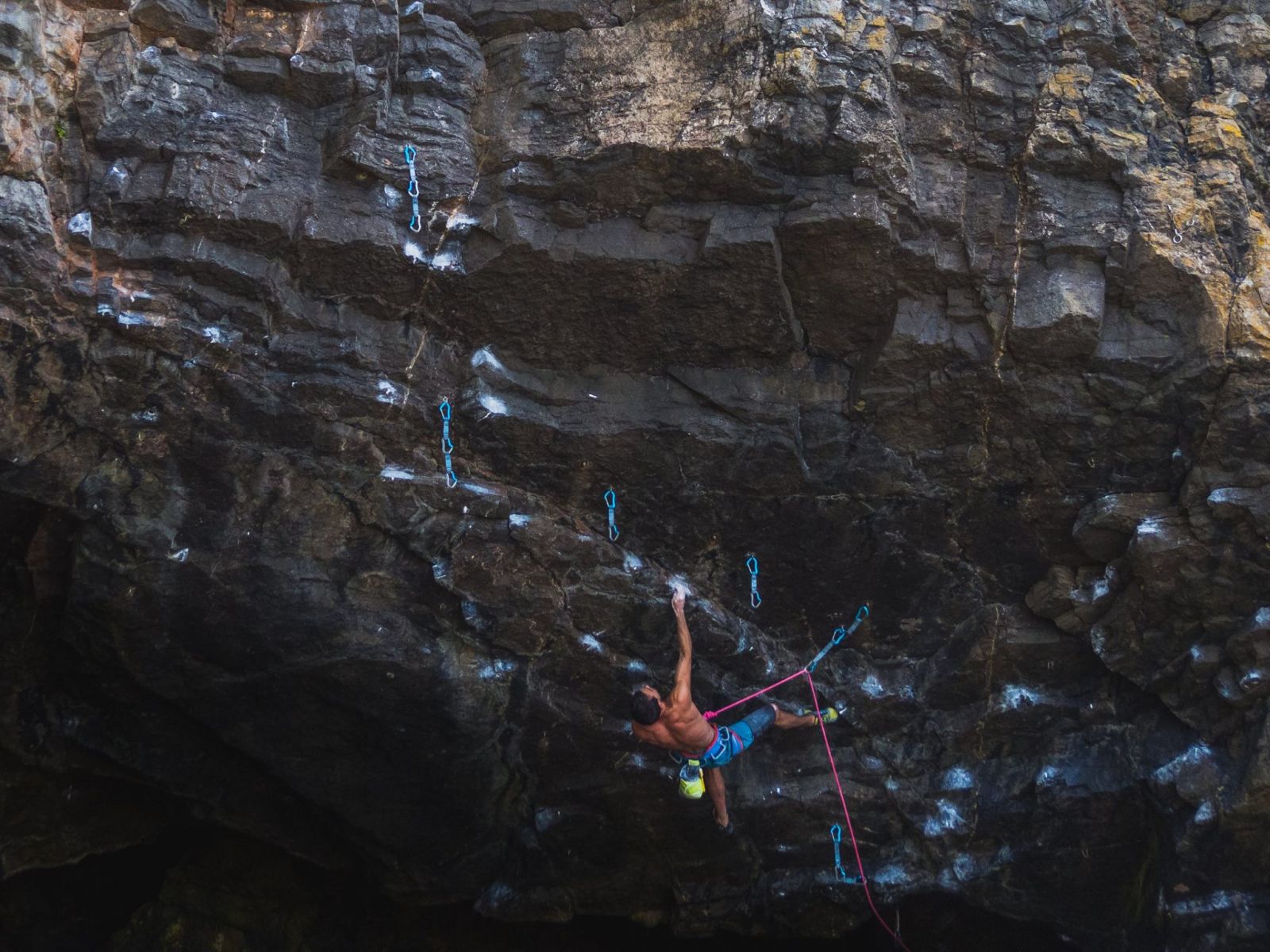 Jordan on Hector Protector (F8b/+). Photo Elis ReesPhoto: Elis Rees
Having previously climbed Achilles' Wrath (F8b) Jordan did Cannondale (F8a+/b) earlier this summer. For their latest trip, he thought it was time to breathe some life into the old project between Archilles' and King George v's the Suffragettes (F7a+). Jordan says Hector Protector Right-hand went down at around F8a+. Not content with that however, he also added some bolts into the direct start which he then did to give Hector Protector "at around hard 8b / maybe 8b+". At that grade stay off the big 'resting' jug on King George. Helpful as ever, Jordan suggested anyone interested should "Take knee pads and your best heel hooking shoes!"
Keep up to speed with Jordan and Naomi via the Wild Country FB Page here…