Shauna Coxsey repeats Ropes of Maui on sleep-over
April 6th; 2016
Shauna Coxsey took her camper van on a sleepover to the Llanberis Pass and repeated Ropes of Maui (Font 8b).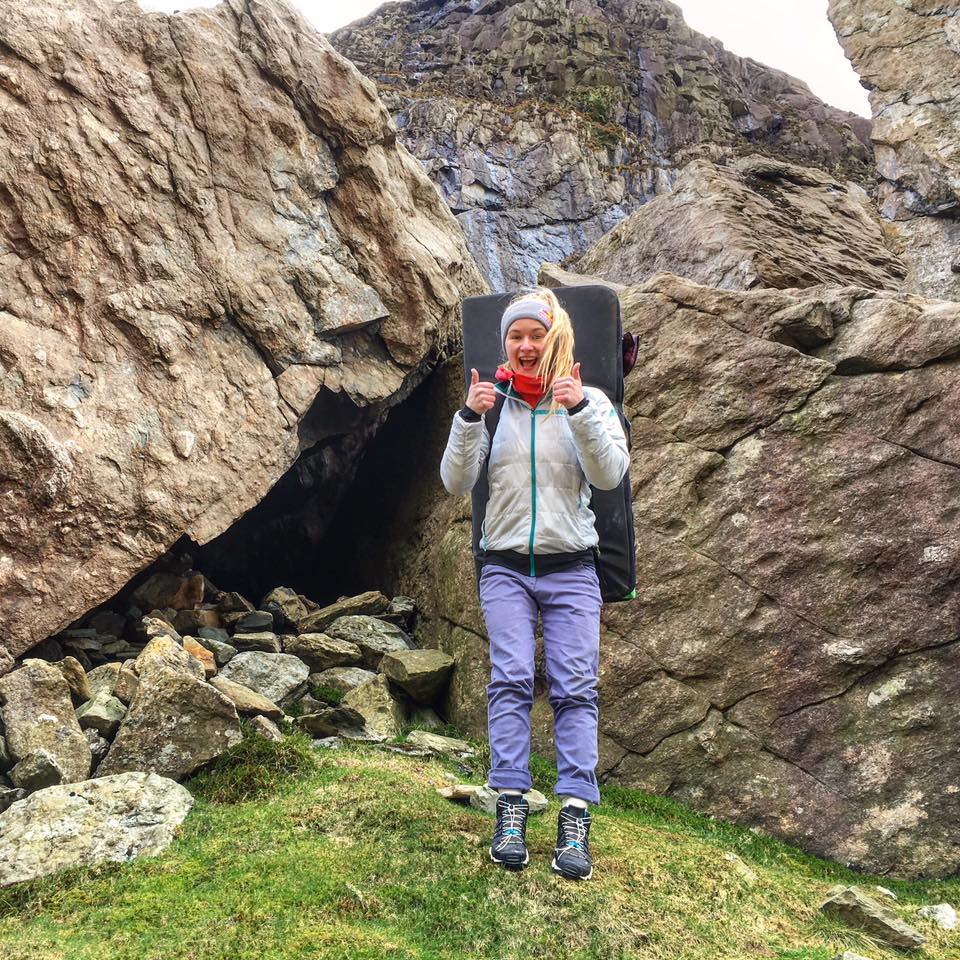 Shauna Coxsey celebrating a successful sleep-over!
Posting on her FB feed, Shauna reported the outcome of a short trip to Llanberis Pass in her campervan; "Had a little sleepover in the Just Kampers camper with Leah Crane last night. I managed to tick Ropes of Maui, 8b this morning."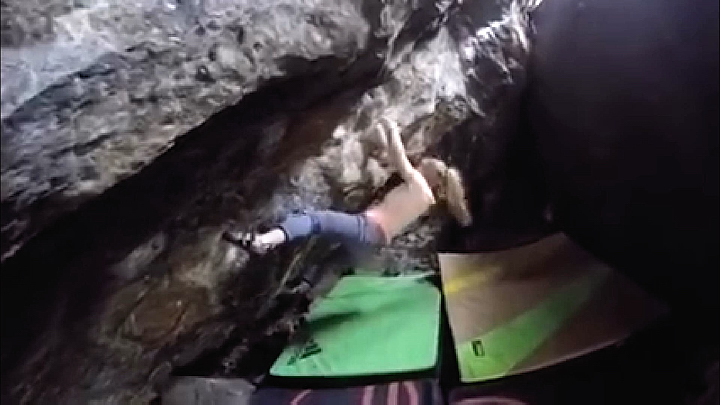 Shauna Coxsey on Ropes of Maui (Font 8b). Video grab
Ropes of Maui was first done by Pete Robins in 2014. Pete described the problem thus after his first ascent; "It's about 10-12 hard moves in a row, 5/6 of them to gain the start of Stoned Temple Pilots, followed by about the same again on easier ground, climbing up into the light. I think/hope it'll be popular as it's close to the Cromlech, more long than desperate, and pretty good conditions in summer." Click through here to go to NorthWalesBouldering for more info on the first ascent of Ropes of Maui.
Finally, click through here to go to Shauna's FB page to watch GoPro footage of her dispatching Ropes of Maui.