Shauna Coxsey gets third gold, Dave MacLeod repeats Font 8c and William Bosi sends Rainshadow
May 2nd; 2016
What an incredible weekend for British climbers: Shauna Coxsey wins third gold in succession in 2016 World Cup bouldering; Dave MacLeod repeats Practice of the Wild (Font 8c) and William Bosi does sixth ascent of Rainshadow to become youngest ever Brit to climb F9a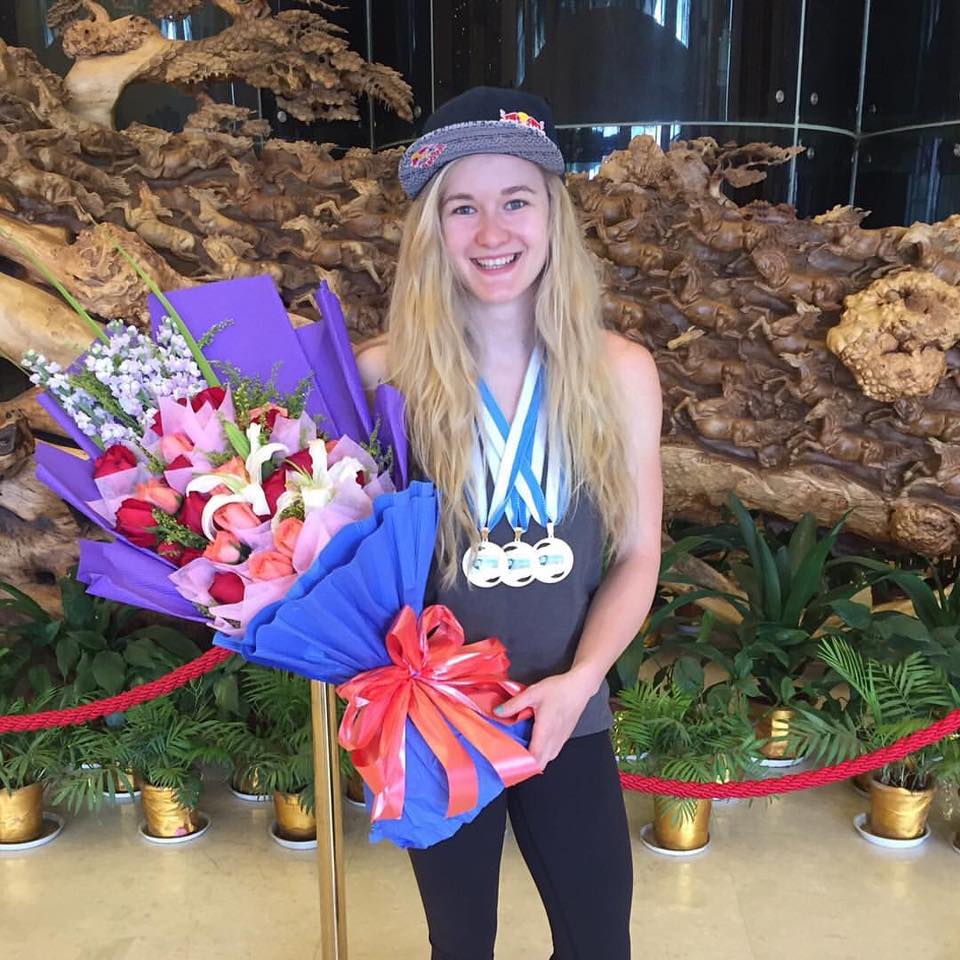 Shauna Coxsey – three golds from three events give her massive lead in 2016 competition
Having dominated the first two 2016 World Cup bouldering events Shauna Coxsey went into the Chongqing event the favourite to win again. She didn't disappoint. Outclassing her opponents Coxsey won her third consecutive gold in the 2016 season – her fourth in a row if you add on the final 2015 event. Coxsey now heads the women's overall World Cup 2016 standings with a maximum of 300 points – a lead over her nearest rival, Melissa Le Neve, of nearly 100 points.
Dave MacLeod – celebrates after sending Practice of the Wild (Font 8c) in Magic Wood
Meanwhile, over in Magic Wood, 36-year old Dave MacLeod has capitalised on his best form ever by repeating Chris Sharma's Practice of the Wild (Font 8c). Writing extensively on his blog, Dave tells readers how he has made the progression to new levels of strength and power after recovering from two rounds of recent surgery.
William Bosi – youngest ever Brit to do F9a with his repeat of Rainshadow. Photo Jim Pope
And finally at what has become the epicentre of British limestone climbing - Malham, William Bosi has repeated Steve McClure's classic test-piece Rainshadow (F9a). Following in the footsteps of Adam Ondra, Jordan Buys, Ben Moon and Stuart Littlefair, Bosi's sixth ascent gives him max bragging rights as the youngest Brit ever to repeat an F9a.
Yep, it's been quite a weekend overall. CLIMBER will be bringing you more news on each of these stories so stay tuned…