Sender and Big UP nominated for two Webby Awards
April 12th; 2016
Sender and Big Up have been nominated for two Webby Awards.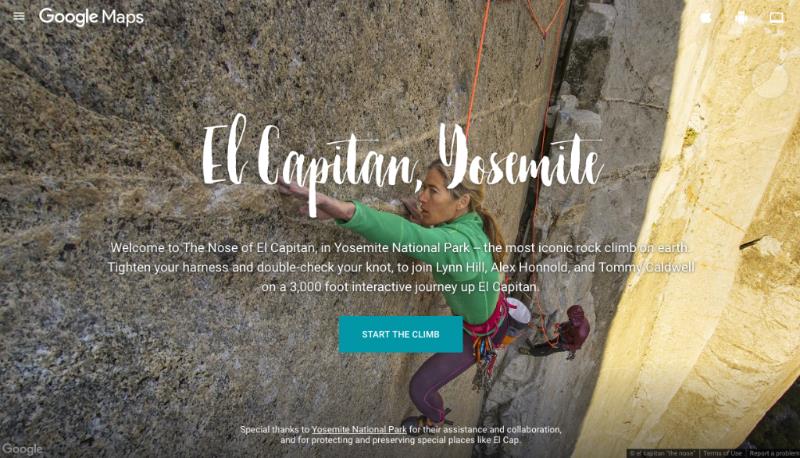 Sender and Big UP's Yosemite Project
Specifically, Sender and Big UP's joint Yosemite project with Google maps has been nominated for both 'best user interface' and the 'best visual design'. The project includes a vertical Street View journey up the 3000 foot face of El Capitan as well as 360 panoramic images and a launch video with over 11 million views. The New York Times describes the Webby Awards as "The Internet's Highest Honor". Sender and Big Up comment that they're "up against the big dogs – Reuters, Wired and Discovery Channel."
Click through here to check-out the El Cap experience
Finally, watch Sender and Big Up's Mont Blanc short below.