Scottish International Winter Meet 2020 a Success
A week-long gathering in Scotland of 60 climbers, including 20 UK hosts and 40 guests from 22 countries, has been deemed a success according to this brief report Neil Reid from Mountaineering Scotland.
Climbers from Europe, Scandinavia, the Middle East, the Americas and South Korea came as guests of Mountaineering Scotland to pair up with UK climbers and sample the unique character of Scottish winter climbing.
The guests and their host climbers climbed many well-known classic ice routes and hard, modern test-pieces – and also notched up six entirely new routes, including one amongst the hardest ever done in Scotland. Some even took part in a mountain rescue, when they witnessed an avalanche on Ben Nevis and abandoned their own climbs to give initial support and First Aid to the victim until the Mountain Rescue Team arrived for the evacuation.
After a week of climbing, sometimes in challenging weather, both guest and host climbers were unanimous in declaring the event a great success, with the guests, most of whom have experience of climbing in the Alps and greater ranges – enthusing about the whole challenge and experience of winter climbing in Scotland.
Streap Alba Geamhradh 2020 – the name means Climb Scotland Winter 2020 in Gaelic – was revived this year as part of the celebrations to mark Mountaineering Scotland's 50th anniversary. It was supported by the Scottish Mountaineering Club, The Alpine Club, British Mountaineering Council and Salewa.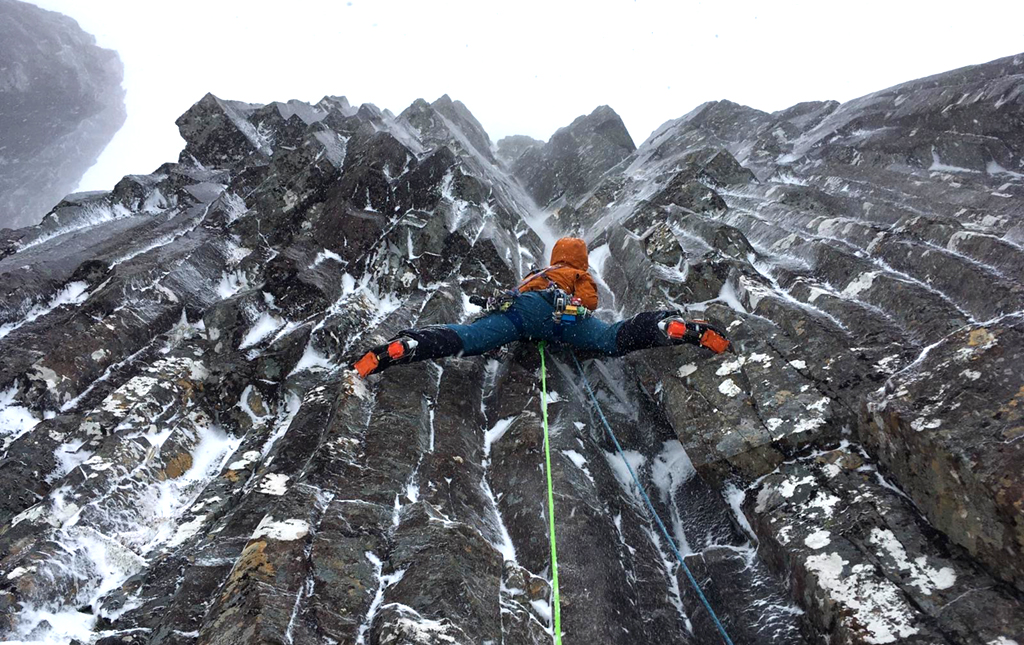 Stuart Younie, CEO of Mountaineering Scotland, said "Mountaineering Scotland has been delighted to host this event in our 50th year, and to be able to welcome climbers from 22 different countries and all over the UK to enjoy some of the best winter climbing conditions Scotland has seen in many years. It's been a great opportunity to showcase Scotland on an international stage and many of our international guests have been so enthused about the experience they are already talking about when they are going to come back. Thanks to our partner organisations and to all the volunteers who helped deliver such a fantastic event."
Organisers had been worried that climbing conditions would be poor, with a relatively warm December and January, but in the week or so before the international guests arrived colder conditions blew in and plastered the cliffs and gullies with snow and ice. Climbers managing to climb every day despite the aforementioned challenging weather on occasions.
The visiting climbers were teamed up with UK climbers of similar ability and climbed in various mountain areas of Scotland including the Cairngorms, Glen Coe, the North West Highlands and the Ben Nevis area, and staying in various huts in these areas.
There will be a full report on the event and the highlights from one of the attendees, Simon Richardson, in the May-June 2020 issue of Climber magazine.