SAIS goes live from Thursday December 11th
Tuesday 9th December 2014
Dec 9th 2014
The SAIS (Scottish Avalanche Information Service) will start posting avalanche information reports from this Thursday, December 11th.
The daily on-line reports will cover five operational areas - Lochaber, Glencoe, Creag Meagaigh, the Southern Cairngorms and the Northern Cairngorms. These will go live this Thursday, December 11th with reports for the sixth (pilot) area, Torridon, coming on-line on Wednesday December 24th.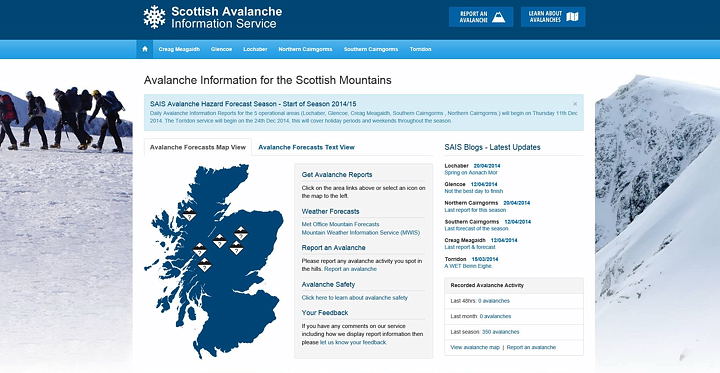 Not only does the SAIS report avalanche information they maintain an archive of all the past forecasts since 1993. These can be browsed on-line or downloaded.
The forecast data is supplied by the Met Office and the SAIS service is funded by Sport Scotland, the National Agency for Sport.
To learn more about avalanches and/or to get the daily reports click through here to go to the SAIS website…