Ryan Pasquil talks about psyche and Rainshadow
May 10th; 2018
As we reported previously, Ryan Pasquil redpointed Rainshadow (F9a) at Malham earlier this month.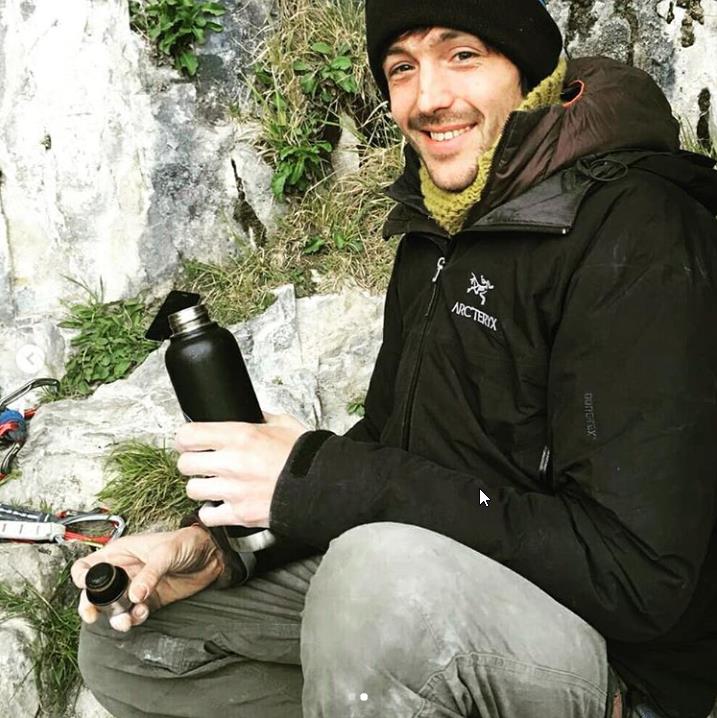 Ryan Pasquil. Photo Maddy Cope
Steve McClure's Rainshadow really needs no introduction to today's sports climbing fraternity; quite simply, it's has become the #1 'must-do' F9a in the UK. Most days, Rainshadow has suitors glued to the prominent roof; on some busy days it's not unusual even to see several climbers waiting patiently to tie-in.
Ryan ascent, the seventh, has been something of a protracted affair. He first tried Rainshadow some years back and in fact got very close three years ago before injuring himself in an unfortunate non-climbing related accident. Since then, and is often the case with many climbers, the road to full recovery Ryan has been arduous and his patience, tenacity and most of all perhaps, his psyche has been tested to the full.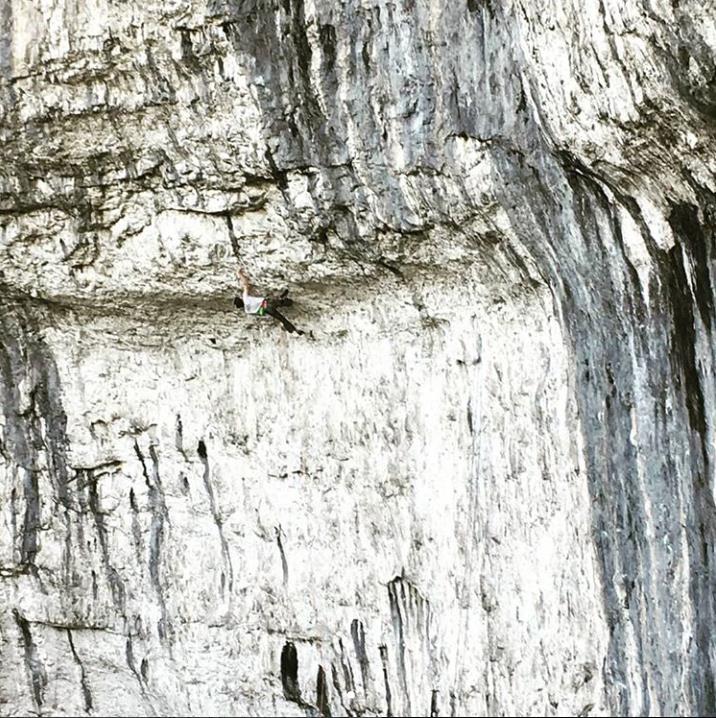 Ryan trying Rainshadow before his ascent. Photo Tanya Meredith
CLIMBER have been in touch with Ryan for the low-down on his ascent…
So, the seventh ascent of Rainshadow; how cool is that?
Well it was pretty cool for me as it took a while!
A few beers to celebrate then perhaps?
Yes, I usually don't need much of an excuse.
You must have felt the vib for it this year getting involved early doors rather than going back on other routes?
I think it just came down to motivation. Last year it just simply wasn't there and I knew there wasn't any point in forcing it. I guess I wanted to enjoy the process and that just wouldn't have happened last year.
Tell us how the process went this year and how you keep the faith knowing that you'd been very high previously.
Having a year off meant that my psyche was well and truly back and for me that's everything. I got close in my second spring of trying it in 2015 getting through the crux twice before breaking my ribs. Sport climbing wise my year was a bit of a write off after that (as I say I don't need much of an excuse). Come spring 2016 I was ready to settle the score but I just wasn't on it physically, I hadn't trained well enough and was suffering a little bit from burning the candle at both ends. I couldn't get close to my high point from the previous year and as a result it mentally broke me.
This year was different in that I came at it stronger and tried my best to act like an athlete in the run up to the season.
People how have seen you on Rainshadow have heard you growling and hollering your way through the crux with your try-hard face totally evident. Is that a new Ryan?
Shit, yeah that does happen but I wouldn't say it's intentional and it's certainly not a new me. It just kind of happens. I sometimes apologise afterwards but no one seems to mind thankfully. I'm definitely not as bad as Ondra though! It's all part of the psyche thing and I guess that's my way of forcing myself to give it absolutely everything.
After his own ascent, Will Bosi credited you with using some of your beta? Did seeing others on Rainshadow motivate you?
Really? I don't remember. Maybe he just gave me a shout out because he felt sorry for me puntering around on it. It was great to see Will climb it and very impressive to watch but generally when I see guys like Will climb it just makes me feel weak...
And finally, the dreaded 'what's next' question; Mutation?
I can't see me trying Mutation anytime soon but I've certainly not given up. I tried it four autumns on the trot (largely because I was too skint to go away) to no avail. I think I might be a little redpointed out tbh but that's ok as I'm quitting my job in July and running away in a van to explore Europe :)