Robbie Phillips on Digital Crack
Aug 10th; 2015
Following our earlier news piece (see here) in which we reported Robbie Phillips's ascent of the high-altitude Digital Crack on the Aiguille du Midi we can post a cracking shot of Robbie on said classic by photographer, Euan Ryan.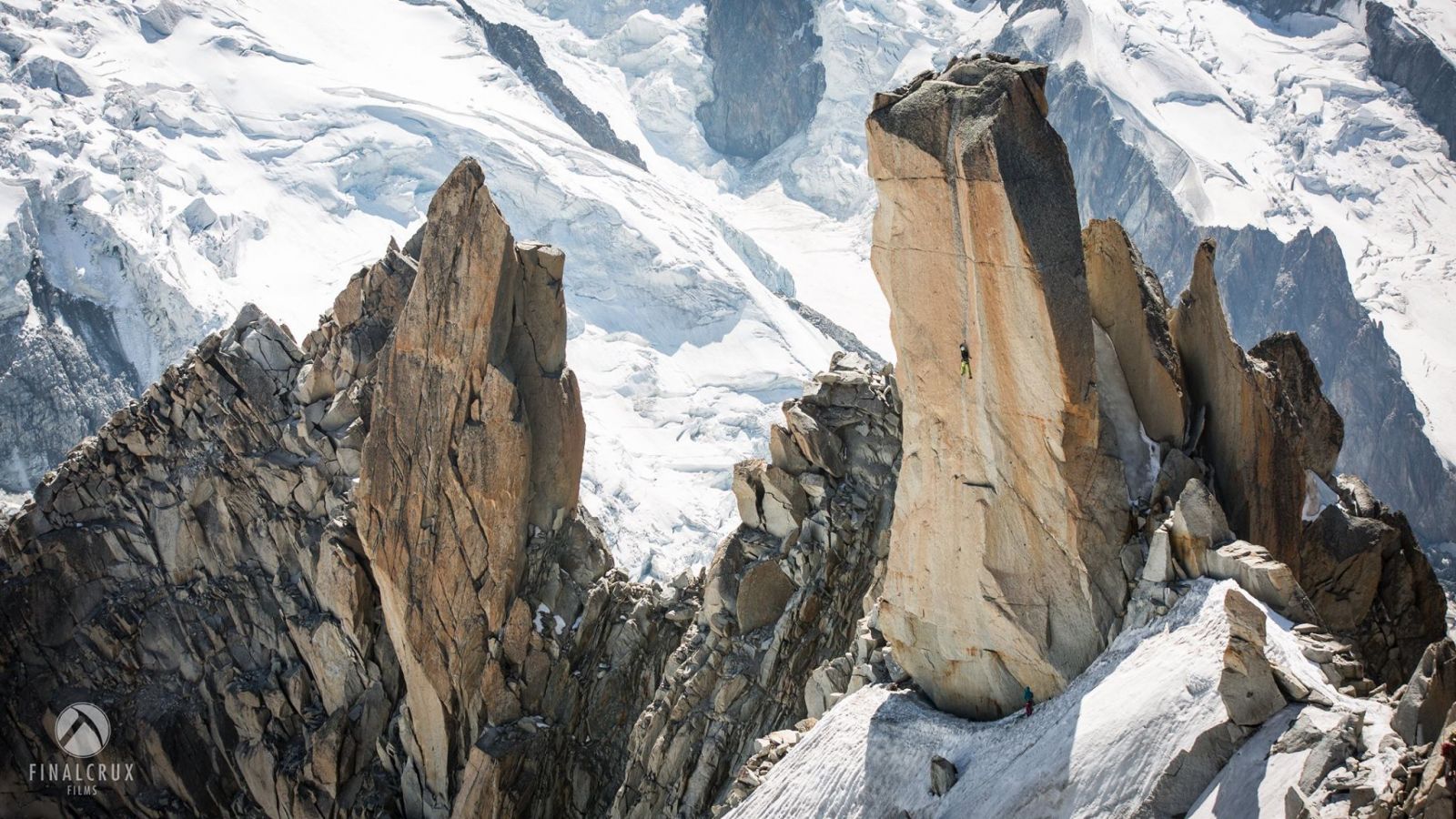 Robbie Phillips on Digital Crack F8a. Photo Euan Ryan of Finalcrux Films
Click through here to see more of Euan's photography.