Rare repeats of Black Rocks classics by Pearson and Ciavaldini
Thursday 24th December 2020
James Pearson and Caroline Ciavaldini have just repeated two iconic testpieces at Black Rocks in the Peak District with James making the third ascent of Harder Faster (E9 7a) whilst Caroline did the third female ascent of Gaia (E8 6c).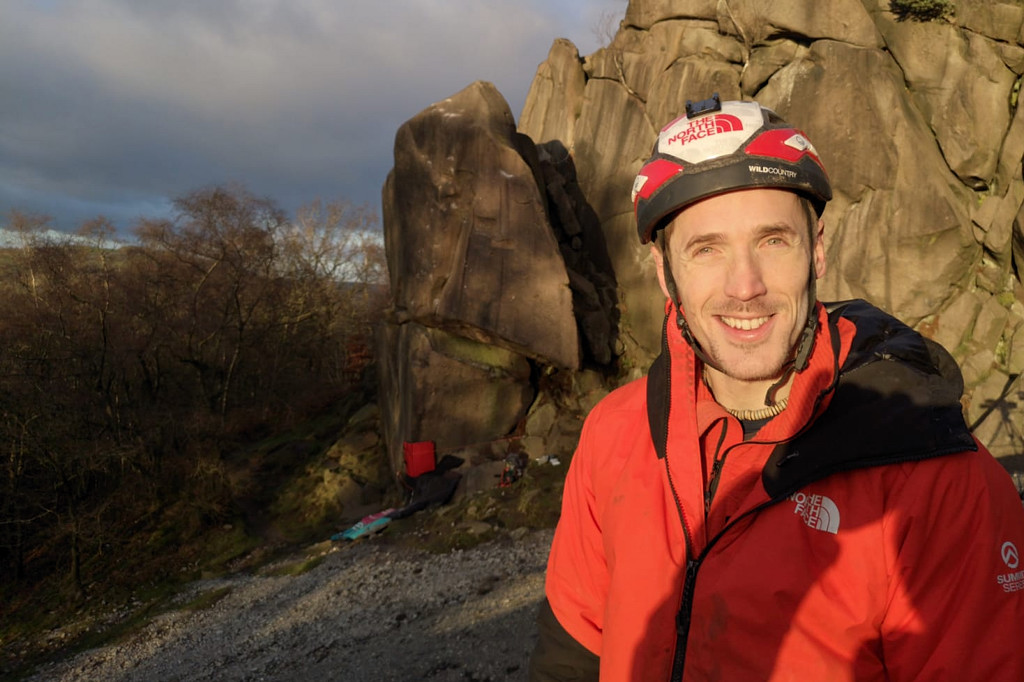 Harder Faster was originally climbed by Charlie Woodburn back in 2000. Mike Weeks made a determined attempt at the serious testpiece a year later in 2001 but bailed out just prior to "the point of no return" and took a spectacular fall trying to reverse back down from the headwall. Toby Benham, the late Australian climber, did the second ascent on Christmas Day in 2003 and belayed by James himself.
Gaia, the Johnny Dawes 1986 testpiece, has seen numerous ascents but only two from female climbers; American Lisa Rands in 2005 and Katy Whittaker in 2013.
Success for James and Caroline, joint Climber Magazine columnists, came earlier this afternoon after the Peak was hit this morning by snow showers as well as a hard overnight frost. Bad weather has hampered James and Caroline all week but their patience has been rewarded. Both are well-known for doing hard trad repeats.
Climber asked them both how they felt after their ascents. James had this to say; "When I belayed Toby Benham (who later became known as Lucky Chance) on Harder Faster 17 years ago on Christmas Day, I never thought that I'd one day be up there too. At the time it really seemed like the ultimate hard grit test piece, desperate, uncontrollable climbing with no illusions about the ground fall awaiting you! 17 years later it seems odd that now, as a father, I felt intrigued enough to go back and check it out. Rain, snow and subzero temperatures tested our commitment, but finally, it all fell into place, and just like Toby, I could feel the peace and serenity high up there on those slopers."
Caroline commented; "After meeting James, the very first trad route that I saw when I googled trad climbing was Gaia and specifically the video of Jean-minh Trin-Thieu falling off and smashing his leg! At that moment I remember deciding that trad climbing was stupid! Still, regardless, in that same moment, Gaia became a very emblematic route for me, and whatever the reasons, I'm super happy to have had the chance to climb it today, and to experience for myself some of that real spicy magic that is hard grit."
Once they've finished their Christmas celebrations we'll bring you more on their ascents with a Q and A with them both plus photos from the ascents. Stay tuned.