Rachel Slater and Tim Newton positively identified
March 25th; 2016
Highland and Islands Police Division have confirmed that the two bodies recovered from Ben Nevis on Wednesday March 23rd have been positively identified as Rachel Slater (24) and Tim Newton (27).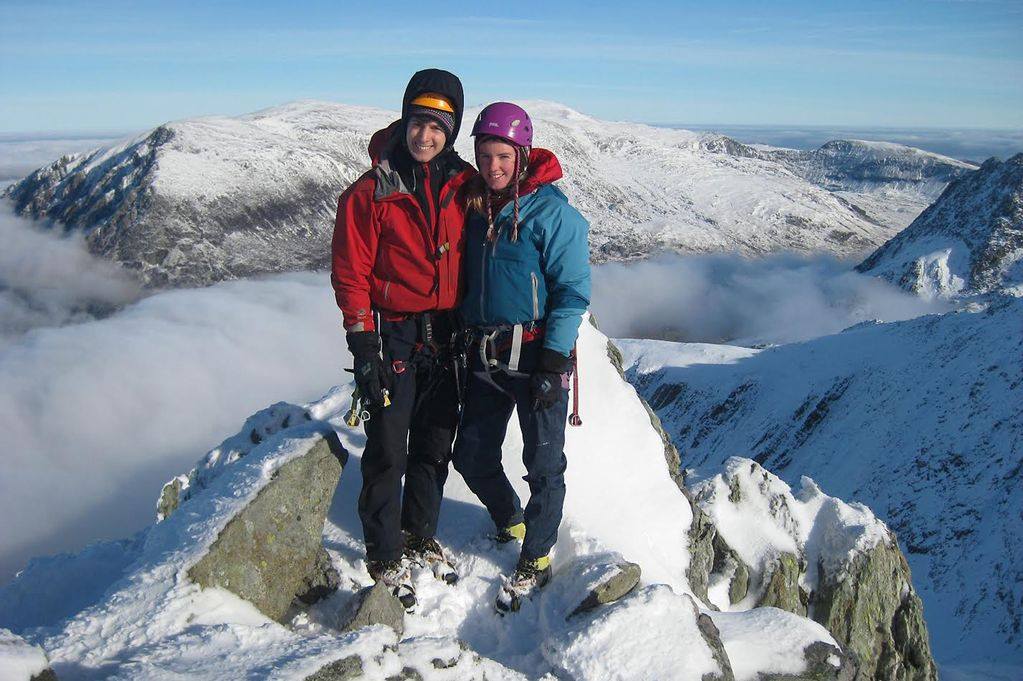 Rachel Slater and Tim Newton
The two climbers failed to return to their tent at the foot of the North-East Face of Ben Nevis and were reported missing on Monday February 15th. A six-week search, often in very challenging conditions, was led by Lochaber MRT. Rachel and Tim were eventually found at the base of Observatory Gully some 500m from their tent at the CIC (Charles Inglis Clark) Hut. Based on information released it would appear that they were struck by a big avalanche before they started to climb.
The families of Rachel and Tim have issued the following statement:
"We would like to thank the mountain rescue teams, climbing community, police in Fort William and all concerned for finding Rachel and Tim, bringing the news we have been waiting for and for their sustained efforts over the last six weeks.
"These brave and generous men and women have worked incredibly hard to find Rachel and Tim in difficult and dangerous conditions. The Lochaber Mountain Rescue Team, police, climbers, friends, family and wider community near and far have been overwhelmingly supportive, generous and kind throughout this difficult time.
"We have received thoughts, prayers, and messages of kindness from all over the world.
"Although much anticipated, it still comes as a shock but we are thankful that we can now move forward with our lives in the knowledge that Rachel and Tim were doing what they loved to do. Climbing was their passion, they loved the mountains, wilderness and outdoor spaces.
"Rachel was also known as Yvonne at Junior High and High School in Calgary, when she lived with her family in Alberta, Canada."
On behalf of Police Scotland Highland and Islands Division, Lochaber Area Inspector Donald Campbell said:
"Police Scotland is extremely grateful to everyone who assisted with the search to find Rachel and Tim. The response and support shown from members of the public and the media has been overwhelming, from the local community here in Lochaber to Canada and beyond. Members of the climbing community are thanked for providing a wealth of valuable information, which assisted with search planning.
"The determination and expertise displayed by Lochaber Mountain Rescue Team in particular, in addition to other partner agencies involved in the search, has been outstanding.
"We hope that this identification provides some form of closure for the families of Rachel and Tim, who have bravely endured the agony of not knowing. They have our deepest sympathies at this very difficult time; this of course extends to local communities in Bradford, Leicester and Canada, who will feel the loss of two inspiring young people."