Puccio repeats Black Lung
Tuesday 25th November 2014
The news is breaking that Alex Puccio has just climbed Ben Moon's Black Lung (Font 8b/V13) in Joe's Valley becoming the first female to do so.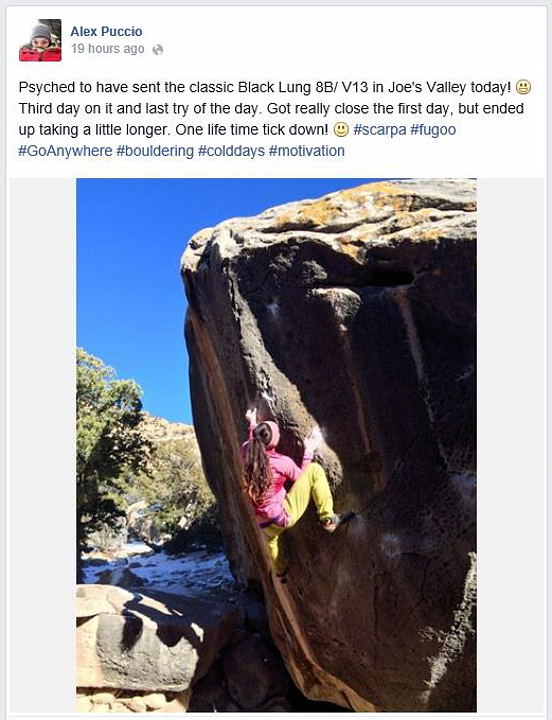 As those familiar with world bouldering scene will know, Alex Puccio's power is legendary. Puccio spent some time in Sheffield a year or so ago but since returning to the States she's increasingly venturing outside to great success. In the recent few months Puccio has climbed several Font 8b/V13 blocs as well as Jade and Wheel of Chaos both of which are graded Font 8b+/V14.
Puccio is one of four female boulderers having climbed Font 8b+/V14 along with Shauna Coxsey (New Base Line at Magic Wood), Ashima Shiraishi (Golden Shadow at Rocklands) and Tomok Ogawa (Catharsis at Shiobara).
Follow Alex on FB here…