Pete Whittaker scoops first all-free, roped-solo of El Cap in sub 24hrs
Friday 11th November 2016
Nov 11th; 2016
Pete Whittaker has just climbed Freerider on El Cap using rope-solo techniques in a shade over 20hrs.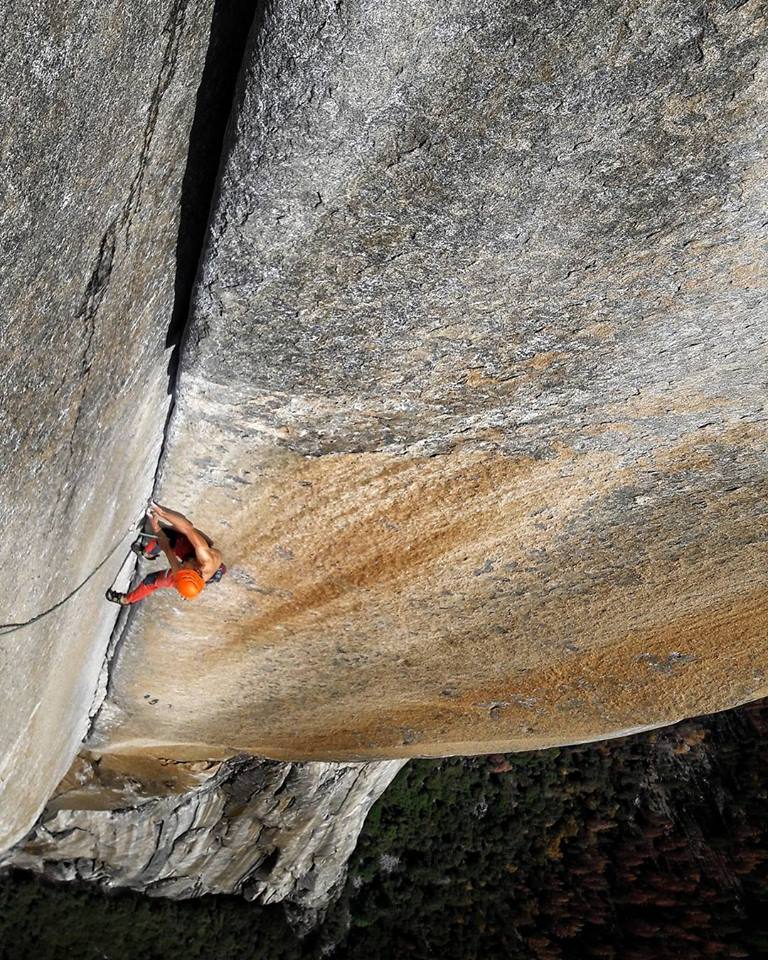 Pete Whittaker on a previous (partnered) ascent of Freerider
Pete's ascent, which took 20hrs and 6mins, is believed to be the first ever all-free, roped-solo of an El Cap in less than 24hrs. It comes just days after making a sub 17 hr ascent of Freerider with Jacob Cook which we reported earlier – click here for that report.
Pete is scheduled to speak at Kendal Film Festival next weekend so Pete, if you read this you'd better pack-up and get home pdq and hopefully you won't get lost on-route!
We hope to bring you more info when we can.