Pete Robins adds new F8c+ to The Diamond
Wednesday 13th August 2014
Pete Robins has made the first ascent of a line he first tried, and came close to completing, last year on the spectacular Diamond cliff on the Little Orme in North Wales. Pete has called this striking line The Pink Star, named after a diamond mined in South Africa in 1999 that was sold in 2013 at auction by Sotheby's in Geneva for a record £52 million (or $83m). However, the buyer has so far failed to settle and the stone has now been added to the Sotheby's inventory.
With the early lifting of the annual bird restrictions for the crag, Pete made quick progress, hastened by a pending trip abroad, on this super-steep, rising, left-to-right crack at the right-hand side of the crag. Pete commented on the DMM website: 'I had 10 or more sessions on it last year. It's really tenuous and I've failed so many times because a heel has popped but today conditions were great and I was so psyched. I'm off to Hong Kong for a week on Tuesday morning so was really keen to get it done so I didn't obsess about it while I was away'.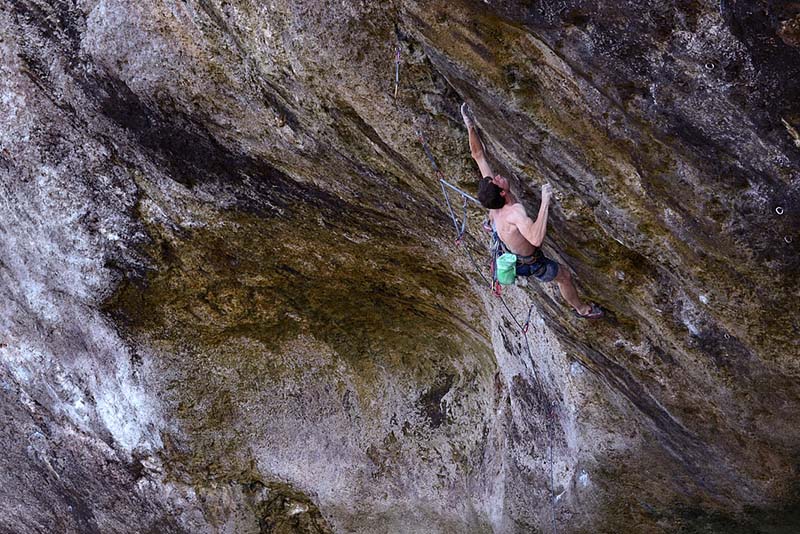 Pete Robins attempting The Pink Star last year. Photo: © Keith Sharples
You can read more about the ascent at the DMM website.