Patagonia giving millions to help save the planet
Tuesday 4th December 2018
Dec 4th; 2018
The outdoor clothing giant Patagonia is to give away $10 million to help save the planet.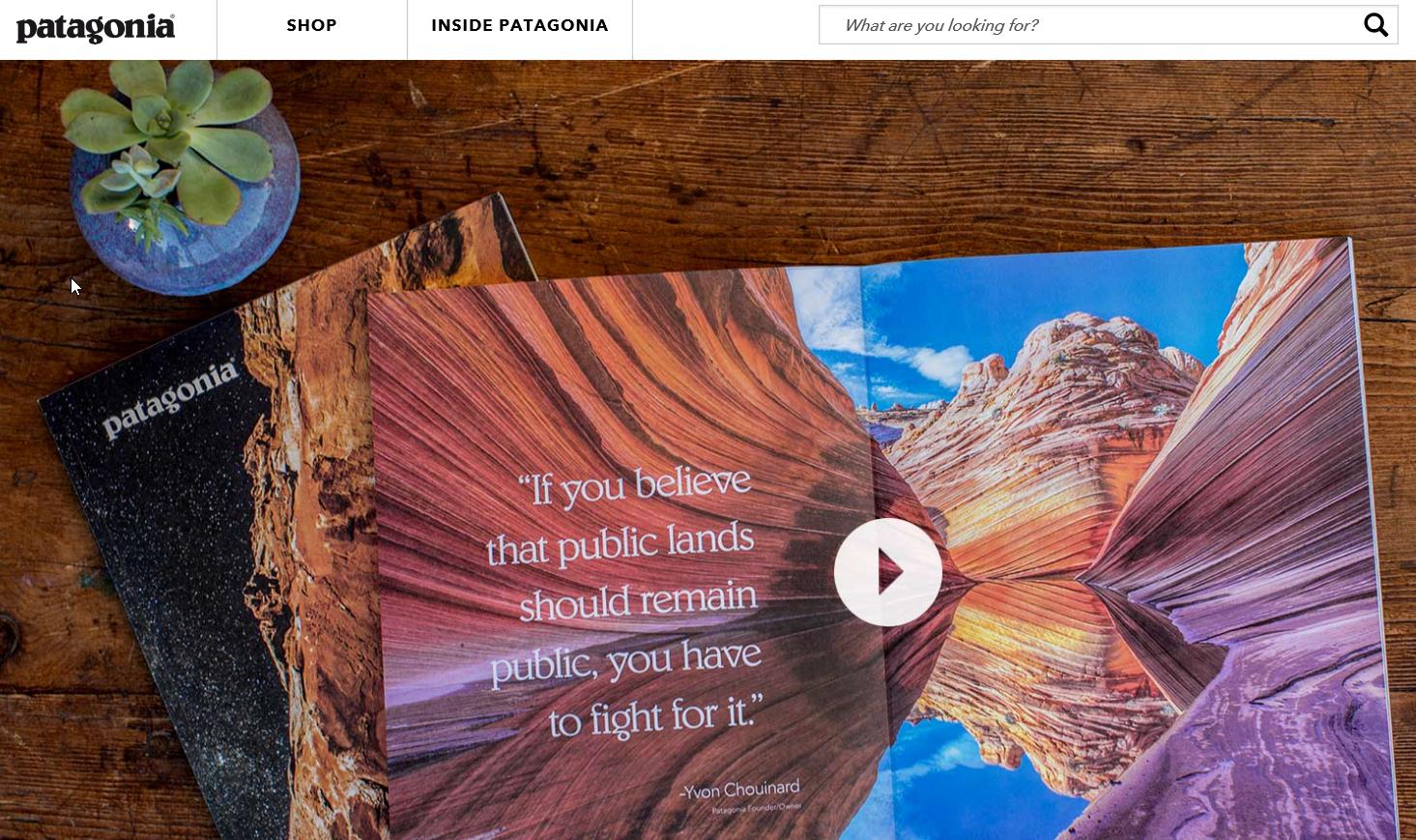 Patagonia's profits, like many corporate giants in the US, have taken a hike since US President Donald Trump slashed corporation tax last year from 35% down to 21%. Rather than pocket the 'windfall' profit, Patagonia are to donate the additional $10 million that have arisen from the tax-cut to grassroot groups working to save the planet from climate change and global warming. In particular, Patagonia are donating funds to organisations that are involved with regenerative organic agriculture initiatives which aim to reverse global warming.
A year ago Patagonia's founder, Yvon Chouinard, spoke out against President Trump's reductions to the National Monument lands in Utah., lands which had previously been federally protected under both Clinton and Obama administrations. Chouinard's lawsuit against President Trump is still ongoing.
Patagonia has been a long-time donator to environment groups ever since 1985. In 2016 Patagonia donated its entire 'Black Friday' takings to good causes. Closer to home, Patagonia have a programme which tours the UK to mend and repair 'broken' outdoor clothing free-of-charge to help maximise usage and minimise waste.
Click through here to go to Patagonia's website