Overseas Xmas Waddage
Wednesday 30th December 2015
Dec 30th; 2015
As 2015 comes to an end and storm after storm lashes the UK restricting outside activity to a trickle the overseas action continues with a raft of impressive end-of-season ascents.
Ashima Shiraishi on Phenomena (V14/Font 8b+). Photo @ikukoserata
US golden-girl, Ashima Shiraishi, snatched an early Xmas present in the form of Phenomena (V14/Font 8b+) in Hinokage, Miyazaki. Phenomena was first done by Dai Koyamada; Shiraishi's ascent is the first repeat and therefore the first female ascent. She ends the year in solid form having started it in a similar fashion. Impressively, she polished Phenomena off after just 30 minutes working it!
Nima Markovic on Febela pa la enmienda (F9a). Photo Luka Fonda
The Slovenians ladies, Mina Markovic and Janja Garnbret, continue their campaigns with remarkable effect in Spain. Mina Markovic, having topped the IFSC rankings in the Lead Comps in 2015, has been knocking it dead recently as her latest route, Fabela pa la enmienda (F9a) at Sainta Linya demonstrates. Janja Garnbret took podium positions in all three events which she entered in the comps which was sufficient to pull her a seventh place overall. Clearly, she's a pretty darned good outside on the rock too has she's just flashed Rollito Sharma Extension (F8c) in the Sainta Linya cave. Although several women have already climbed F9a it remains a highly respected grade whereas the F8c flash is thought to be one of the few achieved at that level by women. Based on their progression through the grades it seems highly likely that both ladies will continue with more hard sends.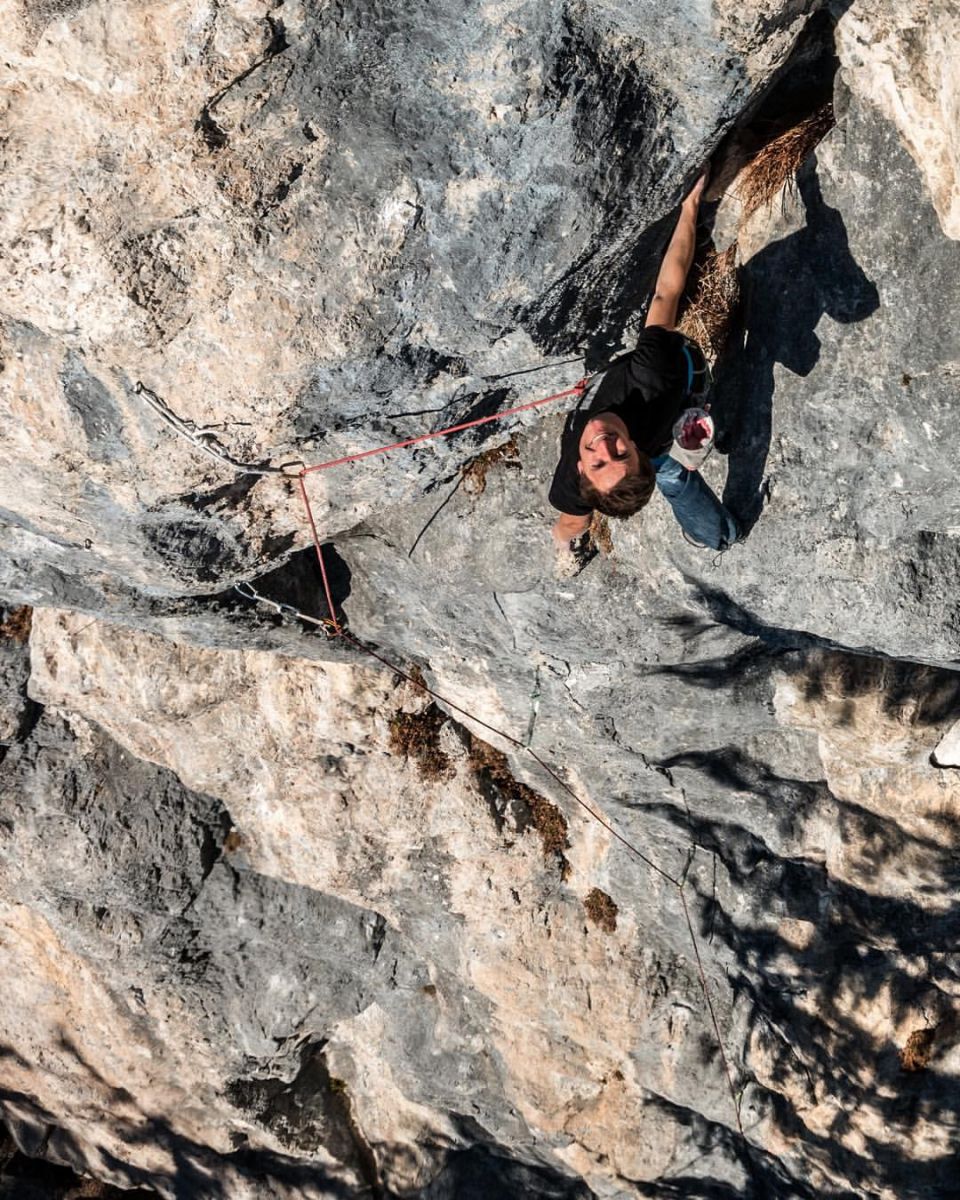 Roland Hementzberger on his new F9a+. Photo Stefan Kuehn
Finally, Roland Hementzberger posting on social media confirmed that after considerable effort he finally sent what he believes to be a new F9a+ and one of Austria's hardest sport climbs. The route, which has yet to be named, is a 20-year old project at Achlieten in the Tirol. It was first bolted by Stefan Fürst.
Except for some winter action up in Scotland much of the UK seems to have been shut-down by the winter storms and the left-over turkey and mince-pies.