Ondra Stokes the Fire
Saturday 20th February 2016
Feb 20th; 2016
Adam Ondra has just made the first repeat of Stoking the Fire (F9b) in the Sainta Linya cave, Spain.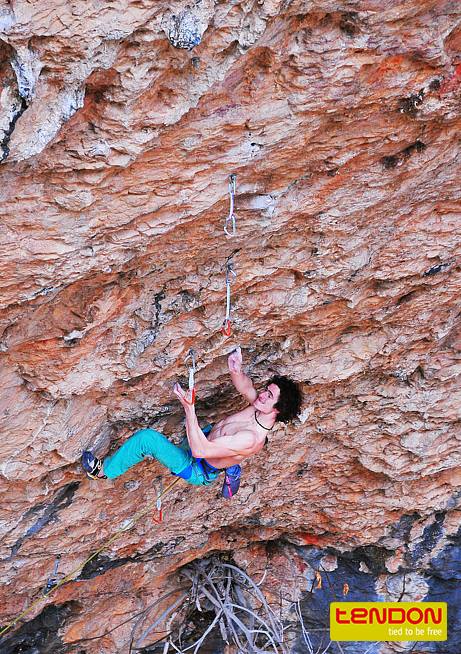 Adam Ondra on Stoking the Fire, Saint Linya. Photoe Tendon FB/Vojta Vrzba.
Stoking the Fire was first done by Chris Sharma back in February 2013. At the time Sharma was quoted as saying it was "solid F9b" given it had "so many hard complex sequences with no rests".
According to the Tendon FB Page, Ondra said that the crux for him was a real mental battle and that he almost fell down at the end of the route.
Click through here to follow the Tendon FB page.
See the video below for Sharma talking about Stoking the Fire.