Ollie Torr gets Fat Lip whilst Desmond runs amuck
Dec 6th; 2015
Whilst Storm Desmond runs amuck farther north, Ollie Torr gets Fat Lip (V13/Font 8b) at Raven Tor.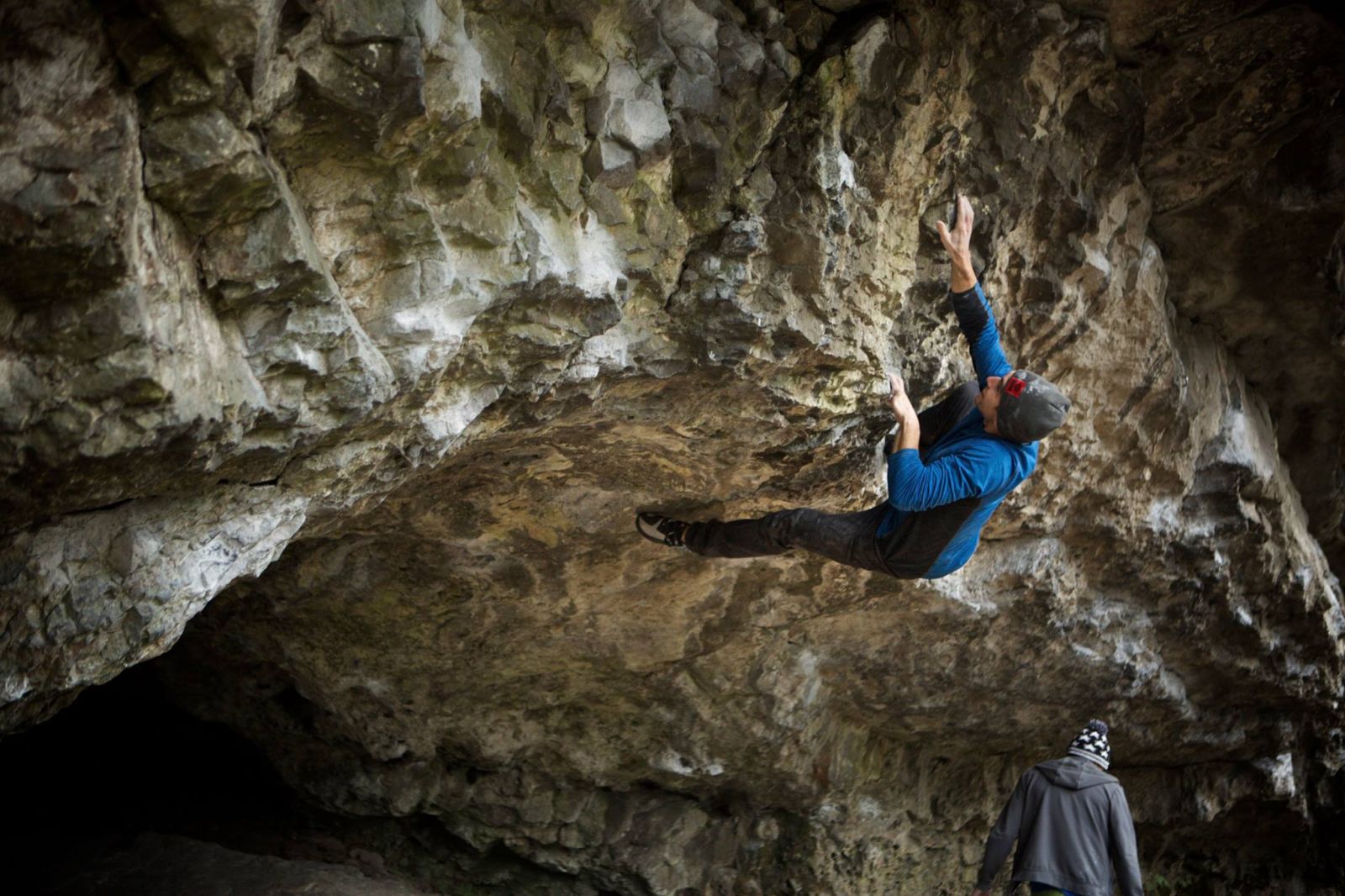 Ollie Torr getting his Fat Lap (V13/Font 8b) at Raven Tor. Photo Crimpington Bear – Climbing and Adventure Photography
Ollie was clearly not put off by the current bad weather nor by the odd damp holds as Tom Randall commented on FB: "Well done Ollie Torr for doing Fat Lip V13 today. Ya little beauty! Annoyingly he didn't seem to take much time and could still climb it with damp holds, but I suppose you've got to do something when you've got mutant fingers like that."
Fat Lip seems to have established itself as something of a must-do' problem this year. Originally done by Steve McClure in 2007, it only saw it's second ascent in May of this year by James Noble (see report here). However, since then it's seen several repeats including ticks by Ned Feehally, Tom Newman, Jonny Argue and now Ollie Torr.