Oceania and Africa Continental Championships concluded
Monday 21st December 2020
The Oceania and Africa Continental Championships were completed over the weekend and the final Olympic qualifications resolved.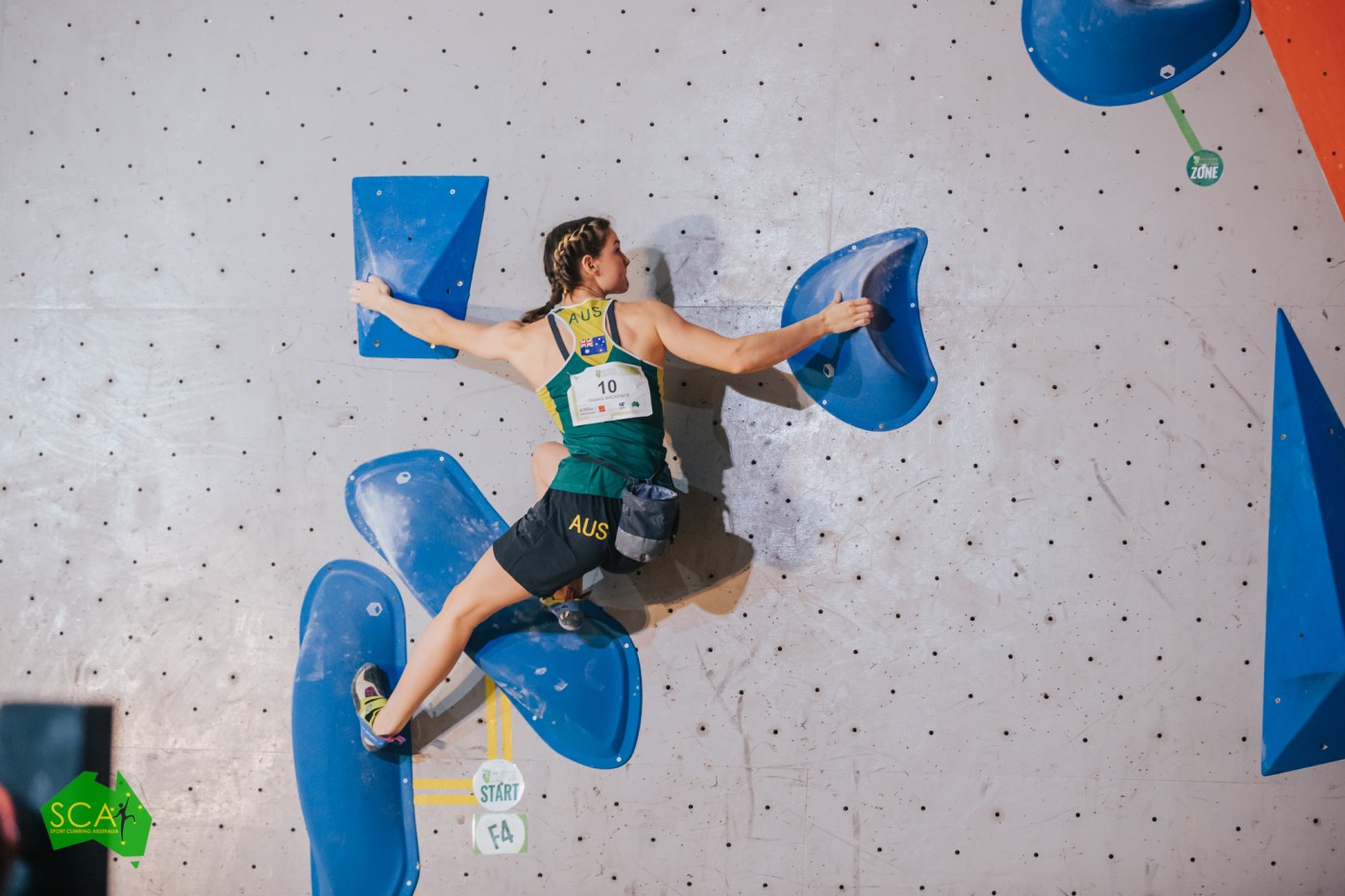 Australian's Oceania Mackenzie and Tom O'Halloran took the top spots in the Oceania Championships whilst South African's Erin Sterkenburg and Christopher Cosser won the golds in the Africa Championship; all four athletes will go to the Tokyo Games in 2021.
Remarkably both Oceania Mackenzie and Erin Sterkenburg dominated the women's events in their respective Championships both athletes wining all three (Speed, Boulder and Lead) events to finish clear winners scoring the perfect (minimal score) of just 1 (one) ranking point each!
The African women's podium was completed by Georgiana Dorward who finished in 2nd place with 16 ranking points and Tegwen Oates — also representing South Africa — in 3rd position with 27. The silver and bronze positions on the Australian women's podium went to Angie Scarth-Johnson with 12 pts and Ella Easton with 42.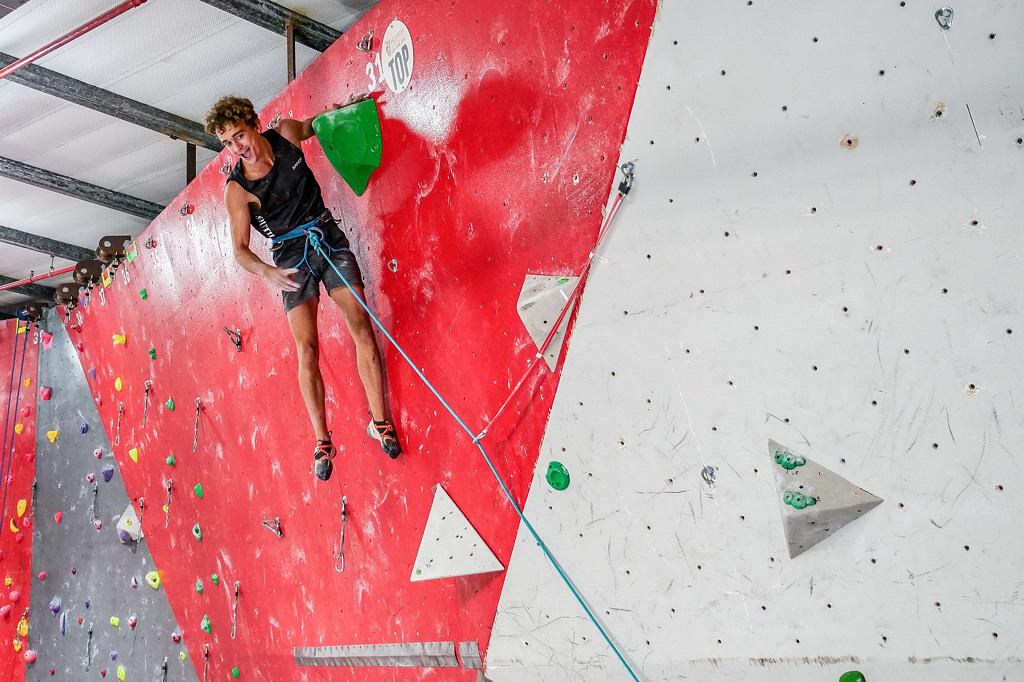 The men's podiums in both Championships were more closely contested. Tom O'Halloran, who won the Oceania gold, was the model of consistency finishing in second place in all three events and hence finished with just 8 pts in total. Ben Abel won the Boulder round and finished in 2nd with 15 pts whilst James Kassay won the Lead round and finished in 3rd place with 18 pts. First and second place in the African Championships were separated by just 2 pts with Christopher Cosser emerging the victor with 4 pts ahead of David Naude who took silver with 6 pts; Calrin Curtis finished in 3rd place with 24 pts.
Oceania Championship Results
| | | |
| --- | --- | --- |
| Place | Men's | Women's |
| 1st | Tom O'Halloran (AUS) 8.0 | Oceania Mackenzie (AUS) 1.0 |
| 2nd | Ben Abel (AUS) 15.0 | Angie Scarth-Johnson (AUS) 12.0 |
| 3rd | James Kassay (AUS) 18.0 | Ella Easton (AUS) 42.0 |
| 4th | Thomas Farrell (AUS) 18.0 | Siobhan Dobie (AUS) 64.0 |
| 5th | Ned Middlehurst (AUS) 80.0 | Lucinda Ann Stirling (AUS) 147.0 |
| 6th | Chase Gatland (NZL) 120.0 | Mia Weeda (AUS) 150.0 |
| 7th | Hugo Hornshaw (AUS) 392.0 | Cirrus Tan (NZL) 240.0 |
| 8th | Campbell Harrison (AUS) DNF | Leah Jeffries (AUS) 384.0 |
Africa Championship Results
| | | |
| --- | --- | --- |
| Place | Men's | Women's |
| 1st | Christopher Cosser (RSA) 4.0 | Erin Sterkenburg (RSA) 1.0 |
| 2nd | David Naude (RSA) 6.0 | Georgiana Dorward (RSA) 16.0 |
| 3rd | Calrin Curtis (RSA) 24.0 | Tegwen Oates (RSA) 27.0 |
| 4th | Oliver Marx (RSA) 48.0 | Catherine Honegger (RSA) 56.0 |
| 5th | James Barnes (RSA) 105.0 | Caitlyn Burwood (RSA) 144.0 |
| 6th | Tony Flynn (RSA) 150.0 | Alyssa Meyer (RSA) 175.0 |
| 7th | Christopher Wallace (RSA) 294.0 | Danielle Visser (RSA) 210.0 |
| 8th | Matthew Grunewald (RSA) 512.0 | Credo Kasemiire (UGA) 512.0 |