Nirmal Purja summits Annapurna 1 to kick-off Project Possible
May 3rd; 2019
Nirmal Purja, together with members of his team of fellow Nepalese climbers, has summited Annapurna 1 to start his extraordinary Himalayan mountaineering odyssey, Project Possible.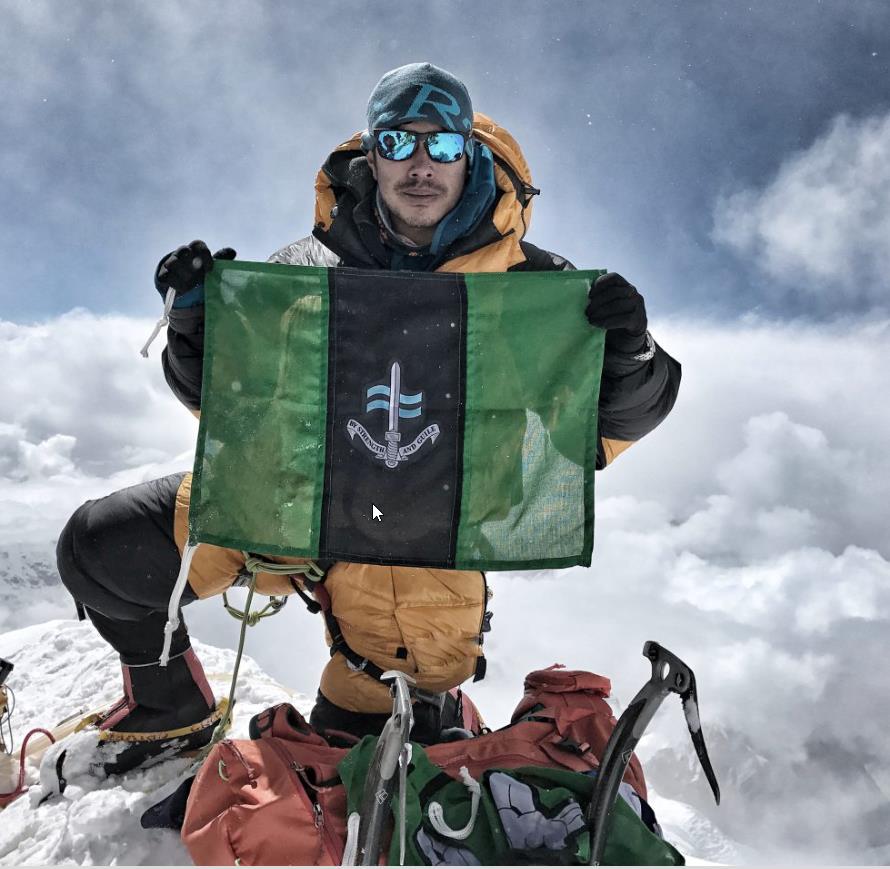 Nirmal Purja, known as Nims, plans to climb all 14 of the Himalayan 8000m or higher mountains in just seven months! The current record for an individual climbing all 14 Himalayan giants, held by Jerzy Kukuczka, is 7 years, 11 months and 14 days.
Although Nims isn't well-known he actually already has an astonishing mountaineering record. The reason is simple; for the last 16 years Nims has served in the UK military – 10 of those years serving in the secretive world of the Special Forces. The first Gurka to be accepted into the Special Forces, Nims served in the Special Boat Service. During his time in the military Nims successfully achieved a number of very impressive ascents in the Himalaya including the fastest time for consecutive summits of Everest, Lhotse and Makalu which he did in 5 days and the fastest time from the summit of Everest to the summit of Lhotse which he did in 10 hours, 15 mins (nearly half the time of the previous record). Nims was also the first person to summit Everest twice and both Lhotse and Makula once in the same season which he did in 17 days. He was awarded the MBE for his achievements on high altitude mountaineering.
On March 19th this year however, Nims left the UK military and turned his focus towards Project Possible. It's an incredibly ambitious project, many say impossible, but Nims is determined; 'I will strive to break more boundaries and help others move forward in their lives, realise their dreams and exceed my and their limitations' he wrote on the Project Possible website. Combing his already well-established mountaineering credentials and his military training and mindset it's going to a fascinating time to watch his progress.
By undertaking this mammoth challenge Nims hopes to raise money for British Military and Nepalese charities, raise awareness of climate change and global warming, give something back to his homeland and mountaineering community in Nepal, to raise awareness of the capability of Nepali climbers and well as achieving something which seems impossible!
Nims has split the 7 month project into three phases:
Phase 1: March 15th to June 1st
Everest, Lhotse, Kanchenjunga, Makalu, Dhaulagiri and Annapurna
Phase 2: June 1st to August 1st
K2, Nanga Parbat, Broad Peak, G1 and G2
Phase 3: Sept 1st to November 1st
Manaslu, Shishapangma and Cho Oyu
Click through here to go to the Project Possible website.
By March 28th, Nims had established Annapurna base camp. Battling what were said to be 'heavy snow conditions' Nims and his team finally summited Annapurna 1, and hence officially started Project Possible, on April 23rd. The team followed the so-called Dutch Rib on the North Face, last climbed in the 70's.
However, having successfully summited Annapurna, Nims and his team were then involved in a dramatic rescue mission to extract a climber who had been missing for three days. Finally, and after difficulties with the insurance company involved, Nims and his team finally got additional oxygen supplies and was then able to get the climber down to Camp 3 where he was extracted by helicopter and taken to hospital where he was said to be in a dangerous condition and facing possible amputations.
Nims and his team are now heading to Dhaulagiri.
CLIMBER will bring more updates during the course of Nims' expedtions but click through here to Nims' IG feed for his daily post.