Nims and Project Possible team now on Makalu after summiting Everest and Lhotse
May 23rd; 2019
Nims and his Project Possible team have successfully summited both Everest and Lhotse and are now at base camp on Makalu.
Posting an update on IG Nims confirmed that he summited Everest at 05:30 on May 22nd and then Lhotse at 15:30 the same day. He was setting off for the summit of Makalu having arrived at Makalu base camp earlier today.
NIms' brief report on IG estimated that c.320 people were also on Everest climbing to and from the summit. He hasn't given any further details but has said that he will post more once he has finished on Makalu.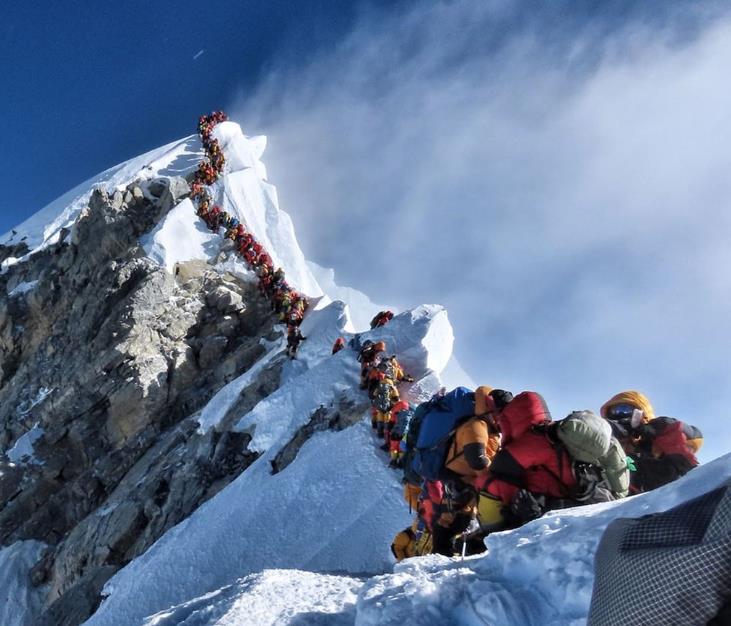 The traffic jam on Everest. Photo Project Possible
Nims' IG post also included a photo of the final section of South Col route with what can only be described as an horrendous human trafficjam. The Project Possible photo also appeared in the South China Morning Post as an illustration to their report which detailed the deaths of two climbers during the day summit bids. The SCMP reported that Donald Lynn Cash, 55, collapsed on the summit of Everest whilst taking photographs and the died close to the Hillary Step as guides were bringing him down. Another climber, Anjali Kulkarni, also 55, died whilst descending having summited earlier.
Click here to read the report on SCMP.