Newsflash: Molly Thompson-Smith takes Bronze in Lead at European Championships
Thursday 26th November 2020
Molly Thompson-Smith took Bronze yesterday in the nail-biting, Lead final at the European Championships in Moscow.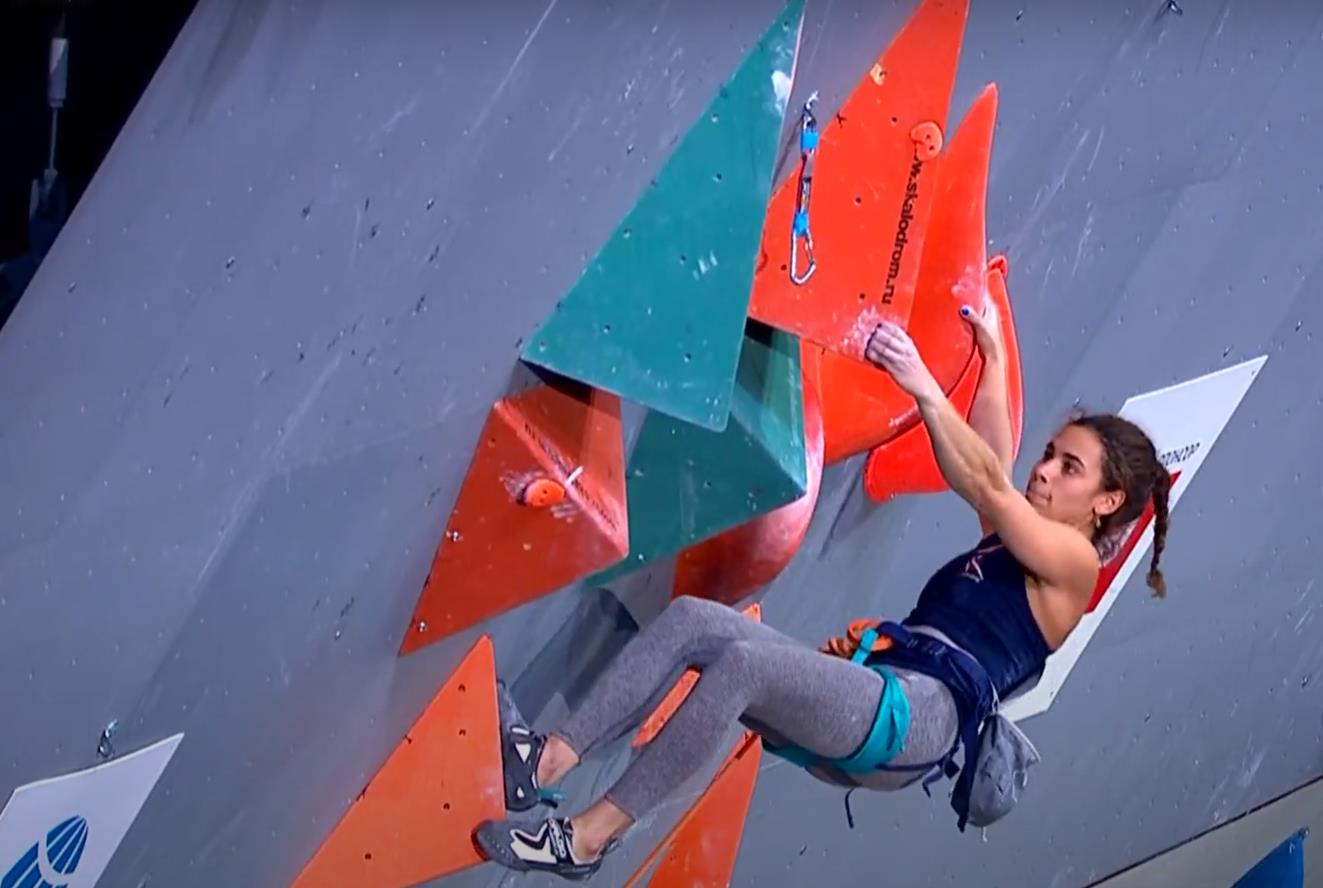 Molly's outdoor form over the summer was been incredible; culminating in her on-sight of Odysseus at Götterwandl, Austria, the first ever F8b by a British women – click here for that report. Since then she's been smashing out the hard training doing laps on the speed wall and hundreds of competition style blocs ahead of the European Championships; her objective, a shot at the sole remaining place for a European female climber in the Tokyo Olympics next year.
Starting with Speed and Boulder events Molly went into the final Lead event looking for a good result in her favourite event. A super strong performance in the qualification round finishing in seventh place, was an excellent spring-board for her to go on and do well. Finally, and at the end of a brutal five day's a climbing in the individual discipline events, Molly Thompson-Smith emerged with a well-deserved Bronze medal in the Lead event.
Overall, Molly finished 10th in the Combined standings which means she will – after a rest day today – compete in the knockout stage of Combined event tomorrow and fingers crossed in the final on Saturday.
Will Bosi, also competing in the European Championships, finished in overall 8th position meaning that he too will be competing tomorrow in the knock-out stage of the Combined event.