News Flash: Steve McClure sends Nesscliffe headwall project
May 28th; 2019
Yesterday, Steve McClure did the first ascent of the Nesscliffe headwall project to give a classic new E10 7a!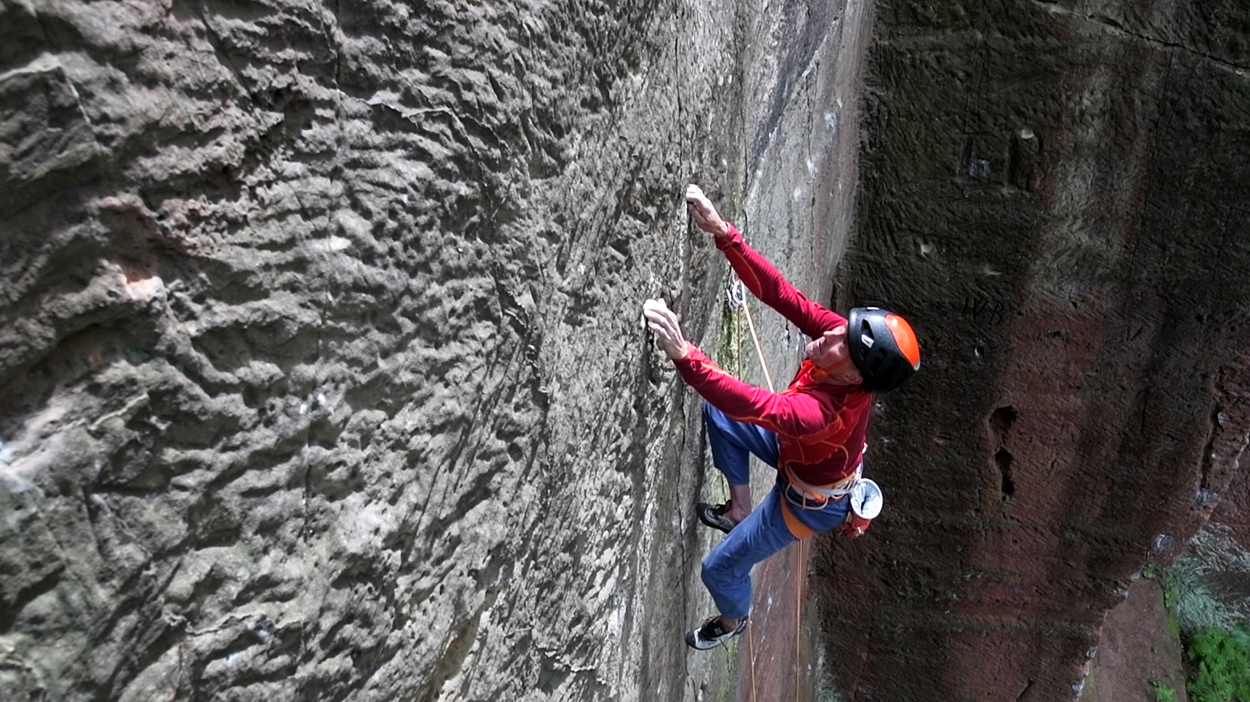 Steve pulling onto the Nesscliffe headwall starting the 25 foot run-out to the top. Video grab Keith Sharples
Crimping and cranking like the beast he is, Steve dispatched the project on his first headpoint yesterday in what can only be described as an absolute masterclass of execution!
Keith Sharples from the CLIMBER team was there with Steve and captured Steve's ascent. We'll bring you a full-depth report asap so watch this space!
Meanwhile, Nesscliffe can revel in the news that it now has yet another thoroughly modern classic test-piece!