News Flash: Mina Leslie-Wujastyk repeats Nordic Plumber
Thursday 13th September 2018
Sept 13th; 2018
Hot news from the Hanshallaren Cave in Flatanger is that Mina Leslie-Wujastyk has just repeated Nordic Plumber (F8c).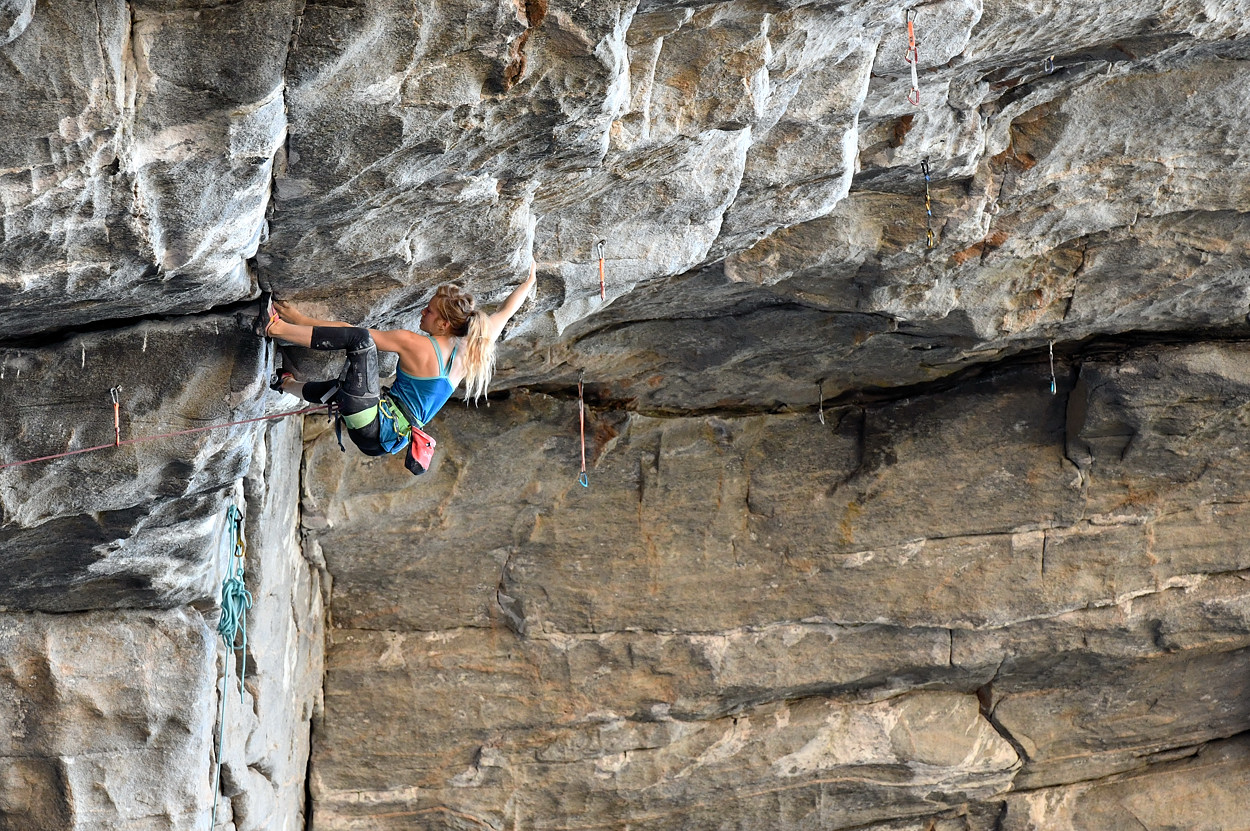 Mina working the upper section of Nordic Plumber earlier this week. Photo Keith Sharples
Mina, on her second visit to the Hanshallaren Cave this summer, yesterday successfully redpointed the monstrously overhanging c.50m long Nordic Plumber (F8c). Mina's original trip was intended as a part bouldering part route climbing trip but the poor Norwegian weather meant that she was attracted more to the Hanshallaren Cave and as a consequence became embroiled with the Nordic Plumber. She returned for a second time to continue workiing on Nordic Plumber and successfully redpointed it yesterday as her trip was coming to an end.
Success is sweet - Mina having redpointed Nordic Plumber. Photo Ethan Walker
Originally climbed by Ethan Pringle in 2012, Nordic Plumber links the starting section of Nordic Flower into the upper section of Adam Ondras Thor's Hammer (F9a+).
CLIMBER will be bringing more details on Mina's ascent of Nordic Plumber and climbing in the Hanshallaren Cave so stay tuned…